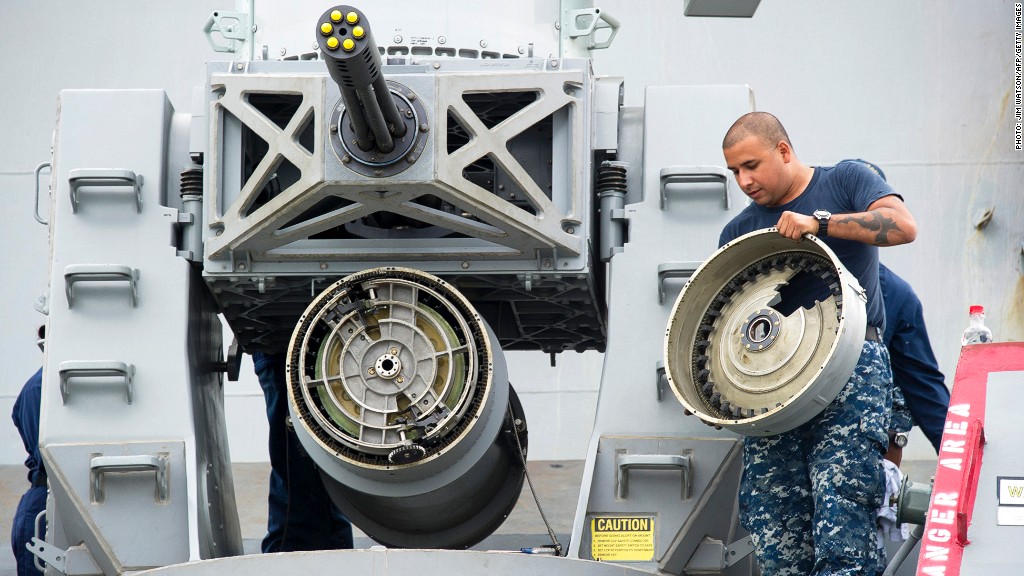 Defense Department employees are getting a little bit of a reprieve.
Workers now face 11 days of furloughs, cut down from an expected 14 days, Defense Department Secretary Chuck Hagel announced Tuesday. Starting July 8 through the end of September, workers will be forced to stay at home one day each week -- a 20% pay cut over 11 weeks.
"I have made this decision very reluctantly, because I know that the furloughs will disrupt lives and impact DoD operations," Hagel said in a memo to employees on Tuesday.
The Pentagon is the nation's largest federal agency and has to cut as much as $40 billion by Sept. 30 because of forced spending cuts that went into effect on March 1. The furloughs will save the agency $1.8 billion, according to a senior defense official.
A senior defense official acknowledged that the savings from furloughs may not seem like a lot of money for an agency with an overall budget of $680 billion.
At least 120,000 of the agency's 800,000 civilian workers will avoid the 20% pay cut, because their jobs have been deemed critical to the safety of life and property or to national security interests, according to a senior defense official. That group includes some intelligence officers, Navy shipyard builders, Army firefighters and foreign nationals, among others.
After initially warning that its civilian workforce would have to take as many as 22 days of unpaid time off, the Pentagon in March said Congress gave it enough financial flexibility to cut furlough days to 14. On Tuesday, it announced pruning that further to 11.
Related: Budget cuts threaten flood alarms
The news is just the latest of a federal agency managing to cut furloughs. Last week, the Department of Education told its employees they wouldn't have to take unpaid leave. Earlier, meat inspectors and air traffic controllers also got their furloughs revoked by Congress.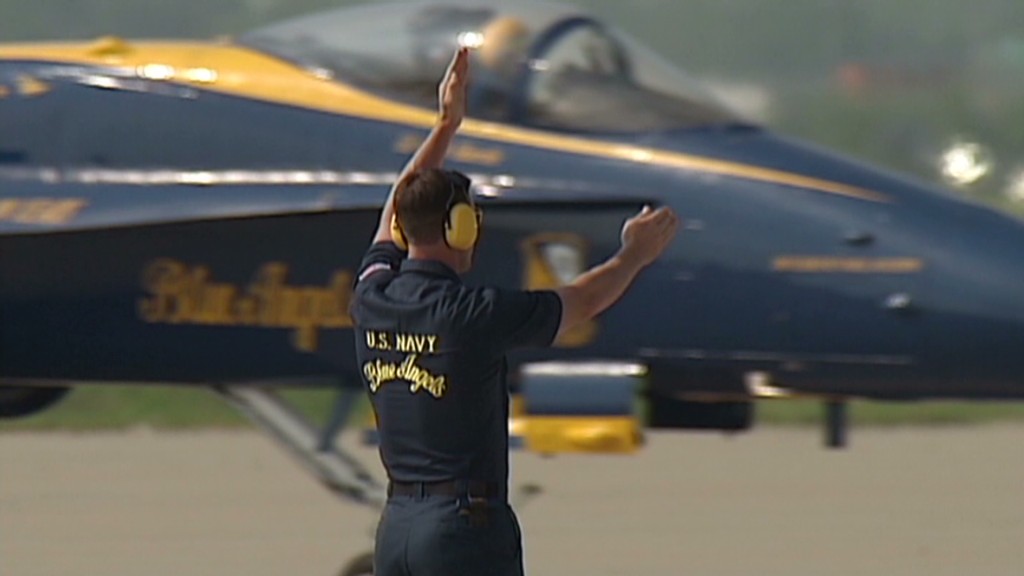 In the meantime, employees at the Environmental Protection Agency, the federal Public Defenders office and the Equal Employment Opportunity Commission, among others, are all being forced to take unpaid time off work this month.
The $85 billion in forced federal spending cuts called sequester has forced brutal cuts on programs like Headstart, which helps lower income families prepare young children for school, and Meals on Wheels, which helps feed poor seniors.
Supervisors will work with employees to schedule forced time off so that hospitals and school systems run by the agency remain open, said a senior Pentagon official. Government grocery stores on U.S. military bases around the world are expected to close at least one day each week.
Furlough letters will start going out to individual employees starting May 28. Employees can try to appeal their furloughs. However, a senior Pentagon official said it's unlikely that employees could get out of furloughs by pleading a financial hardship.
The official said it is possible that an employee facing furlough serves a role safeguarding lives or property that agency officials overlooked. They gave supervisors limited authority to make such adjustments, which means the numbers of employees who avoid furloughs could go up slightly.