So much for taking a break from the rally.
Wall Street started Wednesday in the red, but stocks resumed their march into record territory by the afternoon. The Dow Jones industrial average rose 0.4%, with financials JPMorgan Chase (JPM) and American Express (AXP) leading the way. The S&P 500 added 0.5% and the Nasdaq rose 0.3%.
The Dow and S&P 500 once again hit fresh all-time highs. As stocks continue to climb, here are five other highlights from the trading day:
Click here for more on stocks, bonds, currencies and commodities
1. U.S. economy humming along, France back in recession: Investors were encouraged by a report that showed home builders' confidence rose in May.
While the housing market continues to improve, other parts of the U.S. economy are still struggling. The Empire State manufacturing survey fell into negative territory in May for the first time since January, surprising economists who were looking for activity to improve. And industrial production dropped more than expected in April.
Separately, the latest Producer Price Index showed the biggest decline since February 2010, signaling that inflation is not a threat.
Meanwhile, France slipped back into recession after a 0.2% decline in first-quarter GDP. Germany's economy expanded by 0.1% during the same period.
"Expectations of a stabilizing eurozone are overdone," said Richard Driver, analyst for Caxton FX in London.
The outlook for China was dampened by economists at Bank of America Merrill Lynch. They cut their 2013 growth forecast for China to 7.6%, down from an earlier prediction for 8% growth.
But Japanese stocks continued to rally, with the Nikkei topping 15,000 for the first time in five years Wednesday
Japan has been in the spotlight in recent months as the country pushes forth with its ambitious economic reforms, known as Abenomics. The plan has sent stocks skyrocketing and significantly weakened the yen.
Related: Jana jumps into Zynga, Groupon
2. Netflix gets an "Arrested Development" boost: Shares of Netflix (NFLX) jumped 4% Wednesday. The stock was a top performer in the S&P 500 and the Nasdaq-100.
While the stock has been hot all year, surging more than 150%, it seems that investors (and subscribers) are eagerly awaiting the return of "Arrested Development." The quirky Fox sitcom went off the air in 2006, but is slated to make its debut on Netflix next week.
3. Gold below $1,400 an ounce: The precious metal's price slid more than 2% Wednesday as the dollar gained ground.
Gold prices are down nearly 20% this year.
4. Macy's beats, boosts dividend: While earnings season is nearly over, results from a few big names continue to trickle in. Macy's (M) stock edged up after the retailer reported a gain in quarterly profit, revenue and same-store sales. Macy's also boosted its quarterly dividend by 25% and announced a $1.5 billion increase to its share buyback plan.
In other earnings news, John Deere (DE) posted a better-than-expected profit for the second quarter but shares of the heavy equipment manufacturer tumbled after it cut its sales forecast for the year.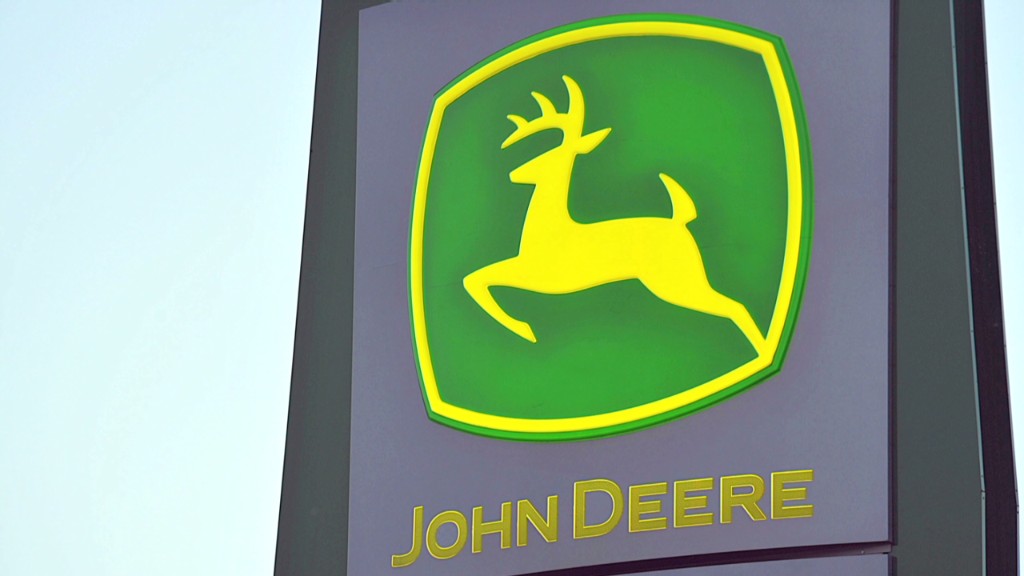 Cisco (CSCO) shares rose in after-hours trading after the tech company topped earnings and sales forecasts.
Related: Fear & Greed Index still wallowing in extreme greed
5. Google launches music-streaming service: Google (GOOG) kicked off its annual developers' conference Wednesday and unveiled Google Play Music All Access, a paid subscription unlimited music-streaming service.
Shares of the tech giant topped $900 for the first time Wednesday, climbing as high as $916.38. Google's market value also jumped above $300 billion for the first time.