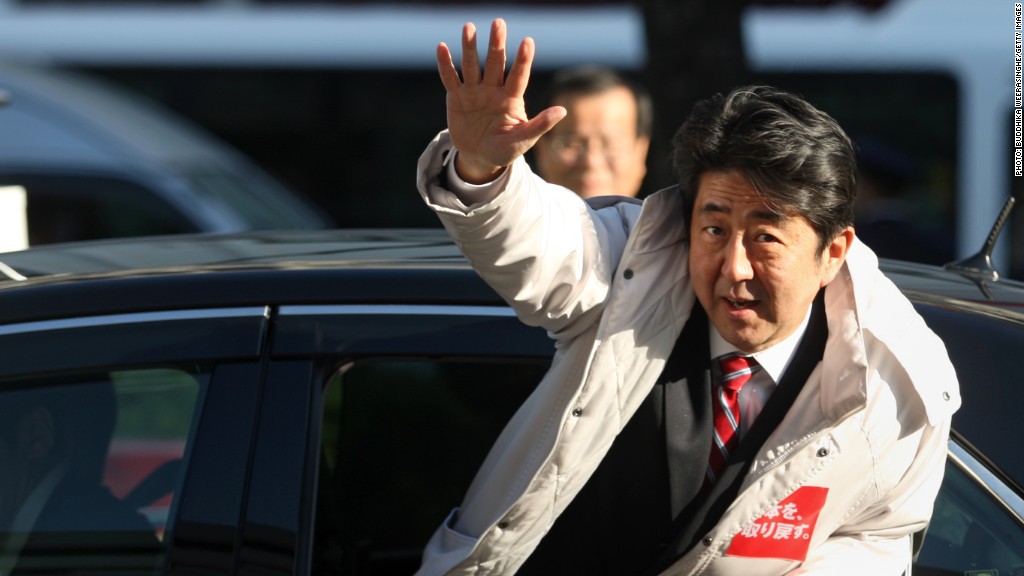 In the few months since Japan embarked on its ambitious Abenomics experiment, stocks have taken off and a free-falling yen has improved the prospects for exporters.
But labeling the strategy a success would be premature. Prices are still falling in the country, and there is little evidence to suggest Japan's famously cautious savers are starting to spend or that promised structural reforms will be implemented.
Two of Abenomics' three policy pillars are already in place. Japan has ramped up government spending and the central bank is injecting money into the economy on a massive scale.
Markets have responded as expected, with the yen falling 29% against the dollar since November, and the Nikkei rising to a five-year high while breaking the 15,000 point barrier. Corporate Japan has bought in too, delivering solid returns and forecasting higher profits.
Investors received a progress report Thursday, with Japan's Cabinet Office reporting annual economic growth of 3.5% for the first quarter. The expansion was much quicker than the 2.7% increase expected by analysts.
Yet it's not clear that the excitement is translating into all parts of the economy. Wages are flat-lining, while retail sales and industrial production indicators have also failed to impress.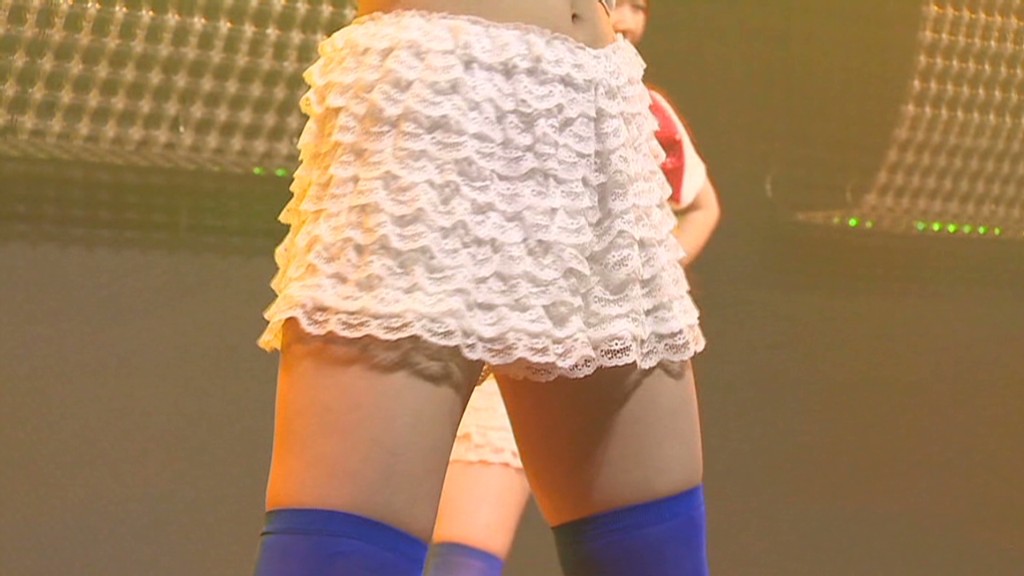 Economists now expect inflation to kick in over the next year -- but prices are still falling, continuing a 15-year deflationary trend in Japan.
Related story: Hedge fund targets Sony for spin-off
But it is also too soon to call Abenomics a failure. The remaining pillar of the strategy -- structural reforms -- could prove to be the most beneficial over the long-term, if also the most difficult to implement.
"[Prime Minister Shinzo] Abe himself admits that it will take more than fiscal and monetary stimulus to raise Japan's long-term growth prospects," Izumi Devalier, an economist at HSBC, wrote this week.
Abe's government has proposed reforms that would make the labor market more flexible, encourage immigration, bring nuclear power plants back online and draw more Japanese women into the workforce.
Related story: 7 big winners in Nikkei surge
Implementing the reforms in a timely manner will require close coordination with interest groups, sustained public support and deft political maneuvering by Abe's government. Already there are signs of stalling momentum.
"It appears ... that the push for big reforms has recently hit a wall, raising the risks of investor disappointment when the government announces its final growth strategy next month," Devalier said.
No matter how encouraging the first quarter GDP figures turn out to be, policymakers will still have to erect the third pillar of Abenomics.
"Only bold deregulation can revive 'animal spirits' and ensure that Japan can keep up with the competition," Devalier said.