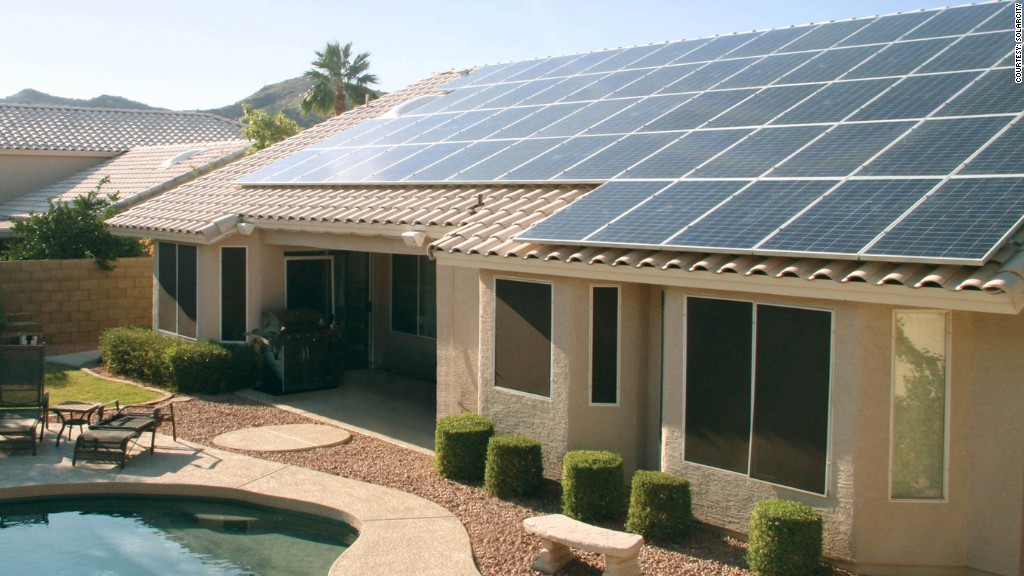 SolarCity shares are shining once again.
The solar-energy installer surged 9% Thursday after announcing an agreement with Goldman Sachs (GS) that will finance $500 million worth of solar projects. The deal, inked last year, has already supported 26 megawatts' worth of new solar-generation power and will provide for 84 megawatts more, making it the largest agreement of its kind, SolarCity said.
Pavel Molchanov, an analyst with Raymond James, said that while Solar City had already accounted for the financing in previous earnings statements, the disclosure of Goldman's involvement was still a positive.
"This will not change any estimates, but the headline -- Goldman supporting Solar City -- is a bullish one," Molchanov said. "For a stock that is heavily shorted, it is understandable why a headline along these lines would have this disproportionate effect."
SolarCity (SCTY) shares slipped earlier this week after the company reported a wider-than-expected loss, with rising expenses, and offered weak guidance. The stock has otherwise been on a tear in the past few months, more than quadrupling in value since debuting on the Nasdaq in December at an IPO price of $8.
Related: SolarCity is making solar power pay
SolarCity offers solar-power systems for homes, businesses and other organizations, designing and installing custom-built arrangements. Customers can get solar panels installed with no upfront costs and then pay SolarCity each month for power.
The firm reported Monday that its customer base had grown 106% versus a year ago to over 57,400.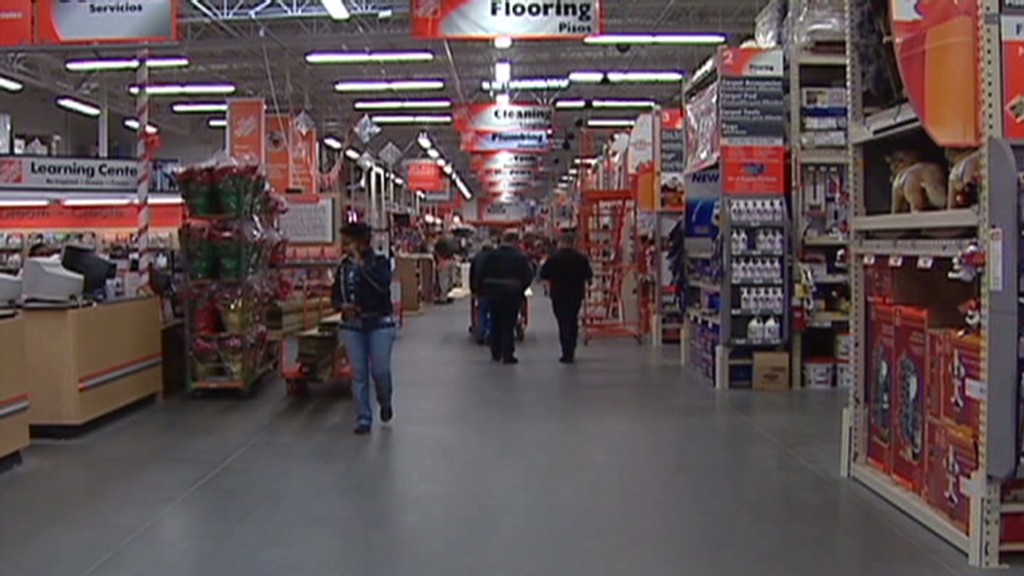 SolarCity is chaired by Elon Musk, the PayPal co-founder who now runs electric-car maker Tesla Motors (TSLA). It was founded by his cousins, brothers Lyndon and Peter Rive, who now serve as CEO and COO.
Molchanov said SolarCity shares had benefited from the company's association with the highly visible Musk, whose Tesla reported its first-ever quarterly profit last week. Tesla shares rose again Thursday after the heavily shorted automaker announced plans to raise $830 million -- including a $100 million investment from Musk -- in order to prepay its loan from the U.S. government.
"The short squeeze in Tesla has been spilling over into gains in SolarCity," Molchanov said. "That's something that's unrelated to SolarCity's own business -- you can call it the Elon Musk Trade."