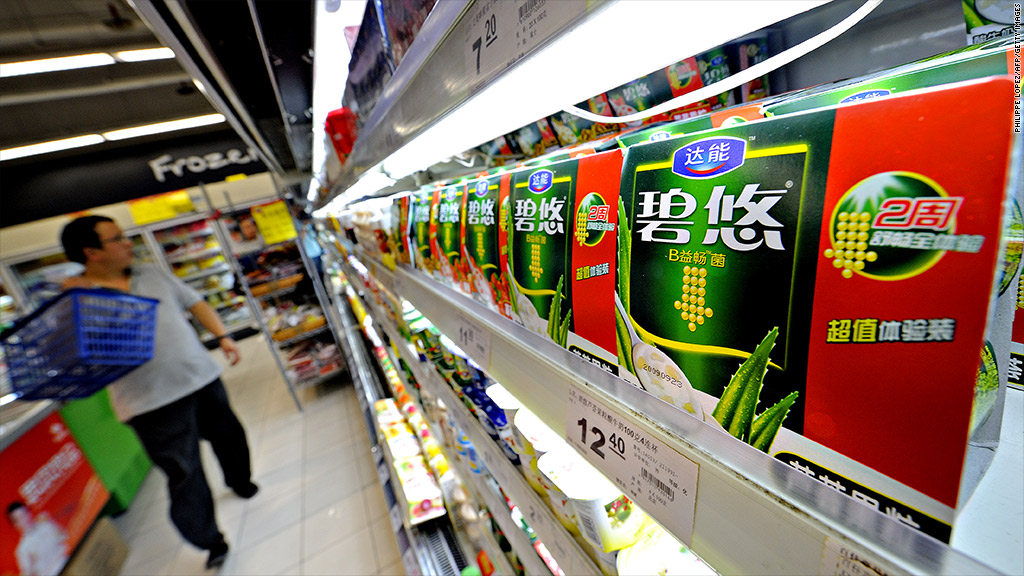 Danone has struck two deals with the China Mengniu Dairy Company in a bid to take advantage of surging demand for internationally-branded milk and yogurt.
The French dairy giant, which owns the Activia yogurt brand, hopes the joint ventures with Hong-Kong listed Mengniu will help it gain wider distribution across China, where a series of food safety scares have prompted consumers to hunt for trustworthy dairy products.
China's demand for foreign-produced dairy products and baby formula has grown sharply since 2008 when melamine-tainted baby milk led to the death of six children and caused hundreds of thousands of other children to fall ill.
Mengniu CEO Elaine Sun said she hoped working with Danone (DANOY) would allow the company to deliver a wider range of high quality products in the country.
Related: China draining world baby milk supply
Danone is investing roughly 325 million euros into the two joint ventures, one of which will focus solely on chilled yogurt products. The companies estimate that this yogurt joint venture will have 21% of the Chinese market.
The deals have the backing of Mengniu's biggest shareholder, COFCO, which is the largest state-owned food company in China.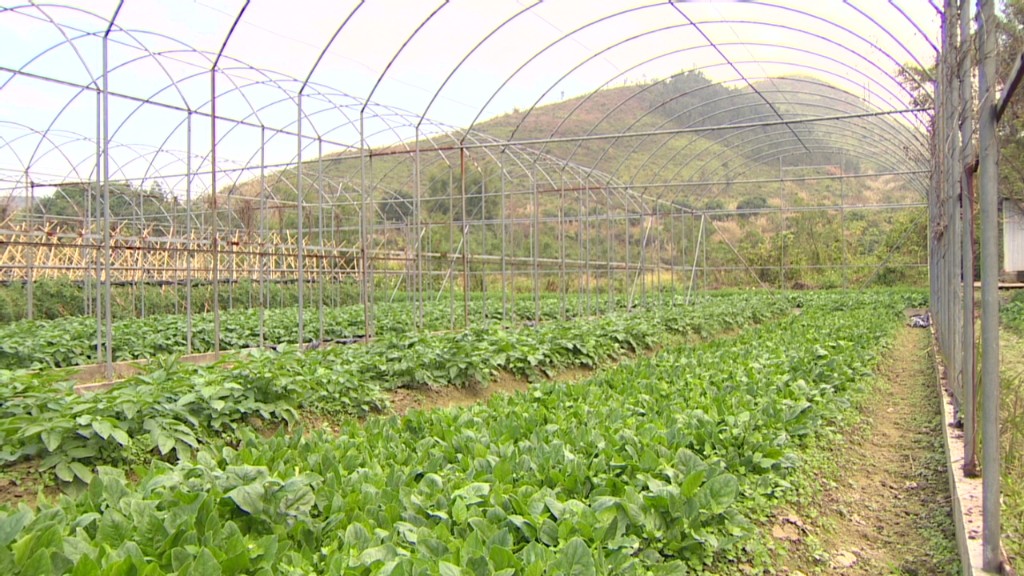 Danone has had major headaches in the Chinese market in the past.
Its high-profile partnership with beverage company Wahaha dissolved into a long-running legal brawl. Danone accused Wahaha of operating parallel businesses selling virtually identical products. In 2009, Danone exited the joint venture.
But that experience clearly was not enough to sour Danone's appetite for the country. Executives seem convinced their high quality food and product innovation will help the company grow its footprint in China.