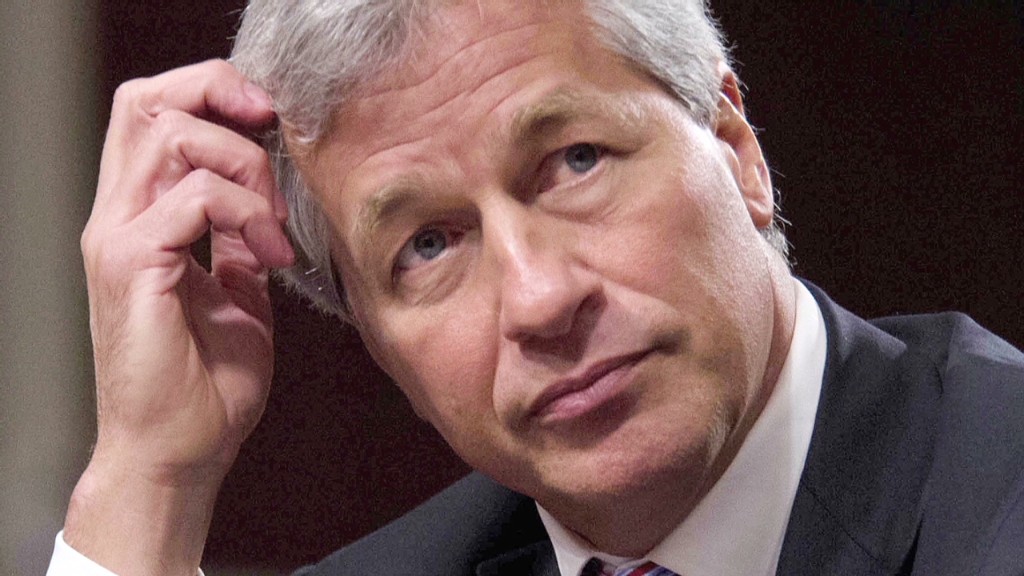 Once again Jamie Dimon sailed above his detractors, but JPMorgan's board didn't fare as well.
One of the most highly anticipated shareholder meetings of 2013 came and went with Dimon seemingly even more entrenched in his roles as chairman and CEO after just 32.2% of shareholders called for an independent chairman at the company's annual shareholder meeting in Tampa, Fla.
Last year, 40% voted in favor of splitting the roles.
"This vote clearly deflects the conversation of whether Dimon should stay on as chairman," said Leon Kamhi, executive director of Hermes, one of the funds pushing for an independent chairman.
Related: Jamie Dimon dominates, again
The conversation quickly turned to JPMorgan's board, where three directors who sit on JPMorgan's risk committee were also re-elected, but by much narrow margins. They won between 51% to 59% of the votes.
"This was a clear expression of no confidence in the board risk oversight," said Michael Garland, assistant comptroller of New York City's pension funds.
All three -- Honeywell (HON) CEO David Cote, private investor Henry Crown and American Museum of Natural History president Ellen Futter -- presided over the bank's risk committee during the London Whale trades. Last year Futter received 86% of the vote, the least of all 11 directors. This year, she was the only director who was a no-show.
JPMorgan's lead independent director Lee Raymond signaled there may be big changes coming to the risk committee, telling shareholders to "stay tuned."
Several hundred shareholders attended the meeting and repeatedly questioned whether JPMorgan's board is independent enough and whether its risk committee has the appropriate experience.
Raymond gave shareholders an unnerving defense of the board's risk controls, citing the London Whale trade that ultimately cost the bank $6 billion. The traders didn't understand the complexity of the derivatives they were trading, Raymond said, so the risk committee shouldn't have either.
The London Whale debacle is the largest and most high profile lapse in the bank's internal controls, but Dimon admitted that it's just one of many issues that the bank has had with regulators. JPMorgan has faced criticism from U.S. banking regulators over its mortgage foreclosure practices, its possible manipulation of the electricity market in California and Libor.
Dimon also conceded that the bank may face more regulatory problems going forward.
Related: Jamie Dimon successor short list will not impress critics
"There's some significant regulatory tail risk for JPMorgan, and that's not going away," said CLSA bank analyst Mike Mayo, who attended Tuesday's meeting. "I'm not sure the regulators view the decision today as favorably as the stock market currently does."
Shares of JPMorgan (JPM) rose about 2% following the vote.
JPMorgan's board, which has been under attack from certain shareholders and shareholder advisory firms for not being independent enough, firmly backed Dimon as CEO and chairman.
"We don't think this is the time for disruption," Raymond said.
Raymond bristled when Mayo questioned his independence and that of the other board members, noting that they all got to high leadership positions by not being "wallflowers."
Dimon meanwhile appeared more reserved and even tempered than usual while responding to shareholder criticisms.
Immediately after the meeting wrapped up, Dimon flew back to New York to wrap up work for the day and then celebrate his 30th wedding anniversary.