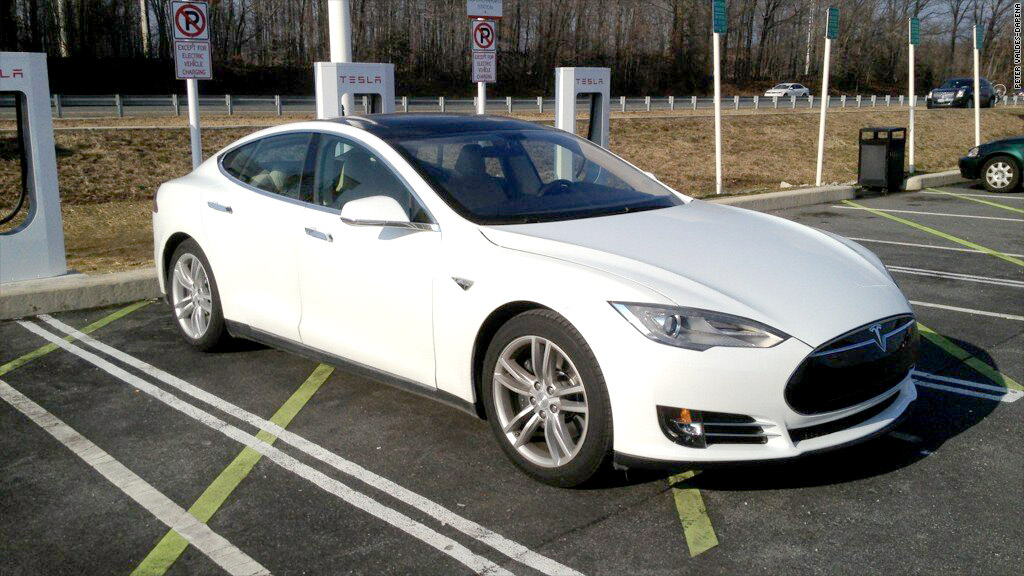 Tesla Motors is receiving a huge windfall from an unlikely source: competing automakers.
The company is bringing in millions of dollars by selling credits tied to its electric cars.
The automakers buying the credits are concerned they won't able to meet tough new environmental regulations requiring that more than 15% of sales in 11 states be zero-emissions vehicles by 2025.
If they fall short of those sales goals, they can avoid penalties -- and bad publicity -- by buying credits from other automakers. Since Tesla sells nothing but electric cars, it is rolling in the credits and is one of the few sellers.
In the first quarter, Tesla sold nearly $68 million of the zero-emission credits to other automakers. That represented 12% of its overall revenue.
Tesla had net profit of $11.2 million -- its first quarterly profit, which helped send Tesla (TSLA) stock soaring. Shares are up more than 165% so far this year.
Tesla has disclosed that Honda Motor (HMC) is one of the buyers. Some analysts say the credits should stay a significant source of money for Tesla in the years ahead.
"They're in a position to potentially corner the market," said Adam Jonas, auto analyst with Morgan Stanley, who estimates that the credits will come to $188 million this year.
Related: Tesla - Consumer Reports' best car ever tested
Tesla won't comment on the zero-emission credit estimates from Jonas or others. Tesla founder Elon Musk told analysts earlier this month that his profit targets for the company are not dependent on the credits.
"We will sell them if we can," Musk said. "But... for purposes of modeling our financials, I'd recommend assuming 0% credits in [the fourth quarter.]"
Jonas said that Tesla's caution is a way to avoid raising investor expectations in what is still a volatile and unproven market.
"I think they're embarrassed how much money they're making on this," Jonas said.
Related: Tesla's fight with America's car dealers
Jonas said the money is enough to fund Tesla's capital expenditure, including research and development. He can't say if Tesla is using the money to lower the price of its cars, but he believes its customers are benefiting.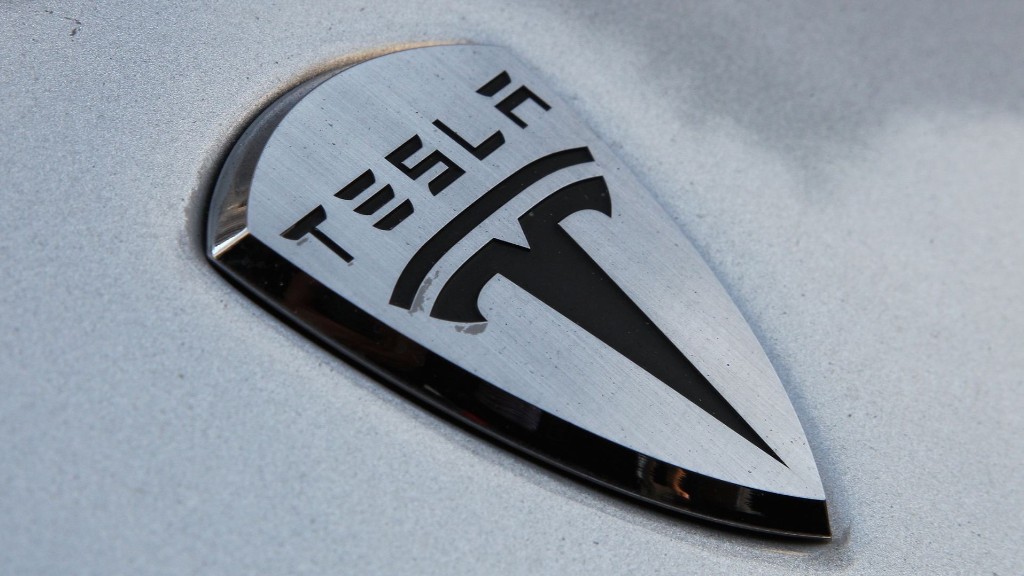 "They can put the money to use a number of different ways," Jonas said. "They could bring out charging stations faster this year -- giving away free electricity is great marketing. They can put it into technology, or into their residual price guarantee. All those things benefit both the customers and the company."
And the strong balance sheet is one of the things helping to convince investors that Tesla has the resources it needs to have staying power, and to take on the well-entrenched auto industry.