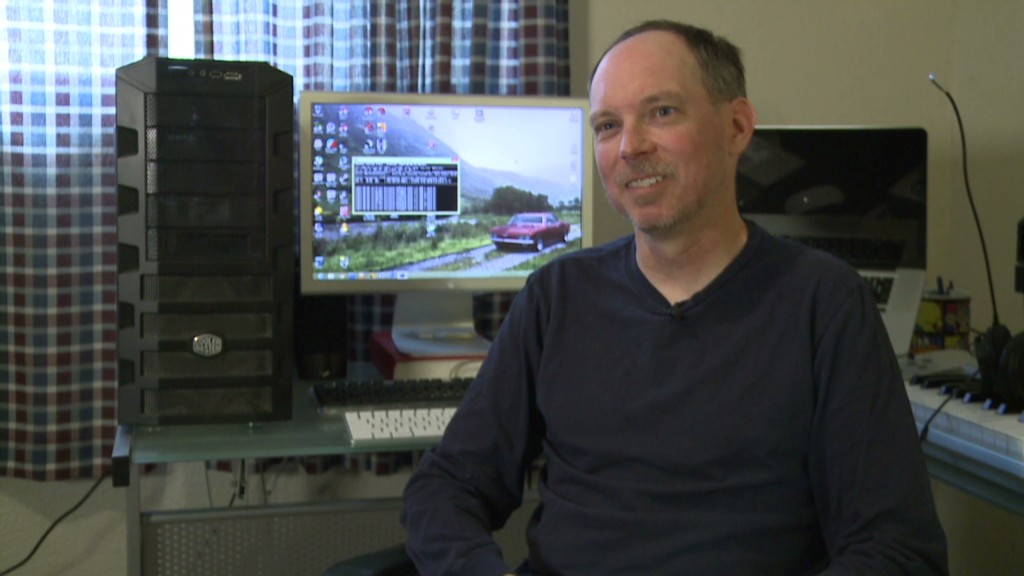 How big is Bitcoin?
The power of all the computers networked together to maintain the digital currency's system far exceeds the combined processing strength of the top 500 most powerful supercomputers.
Easily. The matchup isn't even close.
There have been lots of stories about Bitcoin in the past few months thanks to its rapid price rise -- from $5 a year ago for 1 bitcoin to a record high of $266 in April, before falling back to around $122 today.
Bitcoin's price moves attract the most interest, but the system's infrastructure is its most fascinating aspect. The crypto currency dreamed up in 2009 by a still-anonymous hacker is now one of the world's most expansive large-scale computing pioneers.
At any given moment, Bitcoin's peer-to-peer network contains thousands of computers linked together to generate more than 1,000 petaflops of raw computing power. To put that in perspective, the world's fastest supercomputer, Titan, runs at less than 18 petaflops. The Bitcoin network is sucking down nearly $200,000 a day in electricity costs, according to one tracking site's estimate.
That's stunning for an "economy" that sprang into being just four years ago, when an inventor using the pseudonym "Satoshi Nakamoto" released the system's source code on a cryptography mailing list.
Related story: You can spend bitcoins at your local mall
Nakamoto built in an ingenious lure to draw in computing power. Bitcoins are "created" in batches every 10 minutes by an algorithm designed to eventually release a finite total of 21 million bitcoins. So far, 11 million have been released. The final coin won't be minted until 2140.
Computers compete to get hold of those new bitcoins by solving mathematical problems of increasing complexity. Whoever does it first gets the coins.
Those same computers maintain Bitcoin's "blockchain," the public ledger that stores and verifies all of Bitcoin's transaction records. As the network grows more powerful, so do the safeguards that prevent Bitcoin's economy from being manipulated -- or erased.
Related story: Strategist predicts end of Bitcoin
In the early days, a standard PC could successfully "mine" for coins and occasionally snag a handful. Today, mining is dominated by pros running custom-built computers with stunning amounts of power. It's essentially an arms race, and the weapons have escalated fast.
So have the stakes they're playing for. At $122 per coin, the 3,600 coins "minted" each day are collectively worth more than $430,000. The entire Bitcoin "economy" has a market cap of nearly $1.4 billion.
That kind of cash has drawn new players into the fold.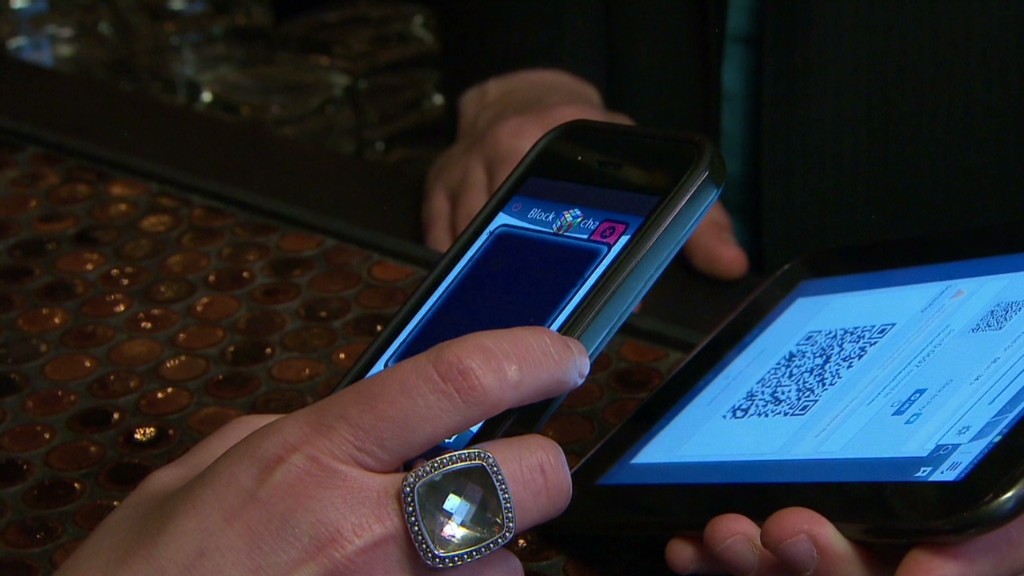 Two venture capital firms announced dedicated Bitcoin funds last week, and several others unveiled multimillion-dollar investments in buzzed-about startups like BitPay ($2 million from Founders Fund) and BitInstant ($1.5 million, led by the Winklevoss twins of Facebook (FB) fame).
"This isn't a bubble or tulip mania," said Tyler Winklevoss in a keynote talk at last weekend's Bitcoin 2013, a conference that brought together more than 1,000 Bitcoin developers, speculators, entrepreneurs and enthusiasts. "This is rapid adoption. This is a rush."
Keeping up with the rush will be the big challenge this year. Bitcoin's growth is stress-testing the system in unprecedented ways. A key concern? The volume of bitcoin transactions -- currently hovering around 60,000 per day -- is doubling roughly every four months. If it doubles a few more times, the system will run up against a built-in technical limit that requires significant changes to overcome.
Related story: Bitcoin exchange Mt. Gox lands in feds' crosshairs
Gavin Andersen, the Bitcoin system's lead developer, estimates that point is only a year or so away.
He's also confident that the Bitcoin ecosystem is resilient enough to handle it. The Bitcoin project has been full of "chaos and drama" ever since he's been involved, but it hasn't yet derailed the experiment, Andersen said in a "state of the union" talk at the Bitcoin conference.
He said he's excited to see what Bitcoin will become with the fresh infusion of entrepreneurs and developers that the currency's rising visibility has drawn into the community.
"We've been on a roller coaster ride," Andersen said. "I expect, at least for the next few years, we're going to remain on a roller coaster ride."