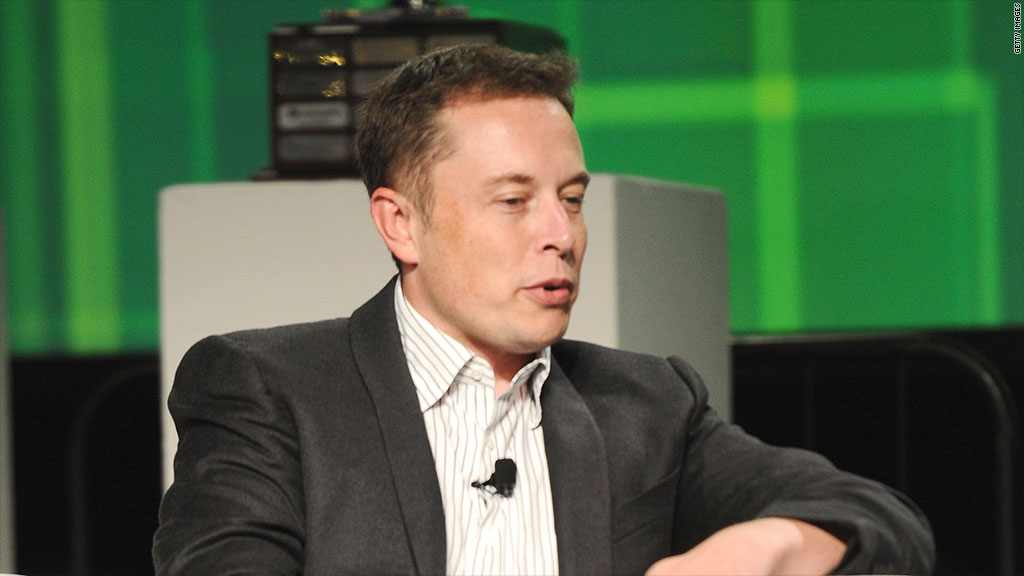 Elon Musk is on a roll this year, and he's got an extra $2.9 billion to show for it.
The serial entrepreneur currently heads electric-car maker Tesla Motors (TSLA) and chairs renewable energy firm SolarCity (SCTY), which was founded by his cousins, brothers Lyndon and Peter Rive.
Tesla shares have soared more than 180% this year, with the firm reporting its first-ever quarterly profit earlier this month. SolarCity shares debuted on the Nasdaq in December at an IPO price of $8 and are now worth six times that, closing Friday at $48.78.
As the largest shareholder in both companies, Musk has richly benefited from their rallies.
As of December 31, he owned 33.1 million Tesla shares, including 5.9 million issuable upon the exercise of options, according to securities filings. That stake is now worth $3.24 billion, an increase of $2.1 billion since the start of 2013.
As of mid-April, he owned 20.8 million SolarCity shares. They're now worth $1.02 billion, an increase of nearly $767 million since the start of the year.
Tesla and SolarCity declined to comment on Musk's holdings.
Related: Tesla repays federal loan nearly 10 years early
It's difficult to estimate Musk's overall net worth precisely. He's also a major investor in privately held SpaceX, a commercial space exploration company he heads and co-founded, and has been involved in several venture-capital and private-equity partnerships, according to VentureBeat.
Bloomberg pegged Musk's net worth at $4.8 billion earlier this month.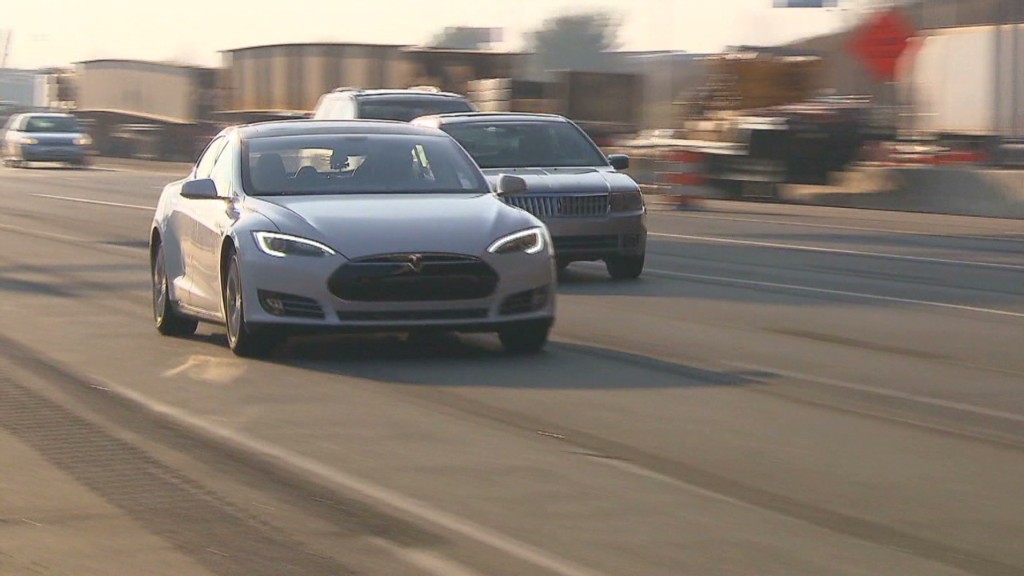 Musk previously co-founded online payment service PayPal, which eBay (EBAY) acquired in 2002, and software firm Zip2, which Compaq bought in 1999. He used some of the proceeds from those sales to fund SpaceX and Tesla -- founded in 2002 and 2003, respectively -- in their early stages.
It hasn't always been smooth sailing for Musk. In 2010, he wrote in a court filing as part of his divorce proceedings that he had recently run out of cash and was relying on personal loans from friends.
"If I did not take these loans, I would have no liquid assets left," he said.
His situation has improved since then. Tesla's first-ever profit came after sales of the company's luxury Model S plug-in came in ahead of expectations. Consumer Reports called the Model S the best car it had ever reviewed.
SolarCity reported earlier this month that its customer base had grown 106% versus a year ago to over 57,400, while revenue rose 21%. SpaceX -- which has been the subject of IPO chatter -- became the first commercial venture to successfully attach a vehicle to the International Space Station last May, and repeated the feat in October.