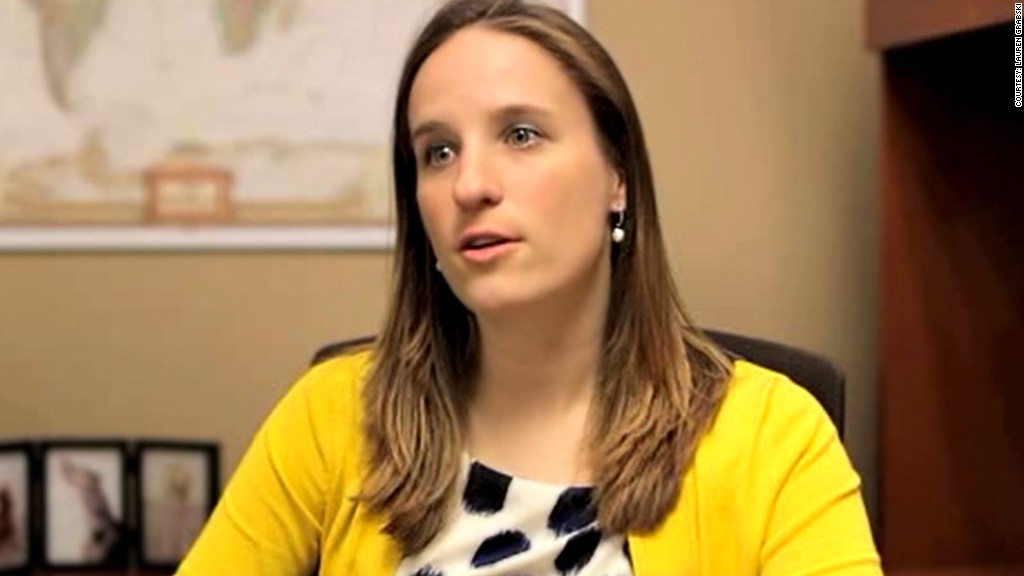 There are few fields that scream "burly man job" more than oil and gas work.
Yet in the first quarter of this year, nearly half (46%) of all new jobs in the oil industry went to women, according to Bureau of Labor Statistics data compiled by the industry research and news service Rigzone.
It's too early to tell if this is a trend. The overall number of new jobs created was relatively small, and the percent of new hires that are women has varied widely in the past. But since the Bureau of Labor Statistics began tracking this in 1991, there never has been a full year where more than a third of new hires in the industry have been women.
Some in the oil industry -- which is still over 80% male and is facing a severe shortage of workers as baby boomers retire -- do think the energy sector is becoming a more attractive career choice for women.
Related: Women seek leadership roles in the oil industry
While some women may actually be working on the most physical jobs on a rig -- the roustabouts or roughnecks that muscle drill pipe into place and perform other manual tasks -- Rigzone President Paul Caplan thinks nearly half the women in the oil industry are taking more brainy jobs like technicians, geologists or petroleum engineers.
That includes 30-year-old Lauren Grabski, a corporate development specialist at drilling equipment maker National Oilwell Varco (NOV).
Though Grabski currently works in the finance department, she started her career at the firm seven years ago writing technical manuals and then quickly moved into a project management role. That job had her serving as a liaison between Varco engineers in Houston and a Swiss company building a drill rig in an Abu Dhabi shipyard for a Brazilian client.
The globe-spanning nature of the industry is one of the things she loves about it.
"The ability to travel internationally is a key asset," she said, noting that she's been to Norway, Scotland, Dubai, Brazil, Abu Dhabi, Germany, the Netherlands and Poland.
Related: Ladies of the oil boom
As for working in such a male dominated industry, Grabski said sometimes the humor can be a little gruff but that, as a biomedical engineering major in college, she's used to being in the minority.
If anything, she said she sometimes feels that she gets treated a little better being a woman.
"I've never been cursed at by a customer, or had a customer slam their hands down on the table," she said. "I'd like to think it's because of my great skills at my job, but I also think it's not as culturally acceptable to treat a woman that way."
She did have a complaint that's not unique to the oil industry: companies nationwide should adopt policies that are more friendly to raising a family, especially for women.
"There's no man that says 'should I have a career or should I have a family,'" she said. "And I see that happening with a number of my friends."
Related: Hedge fund guru says mom and trading don't mix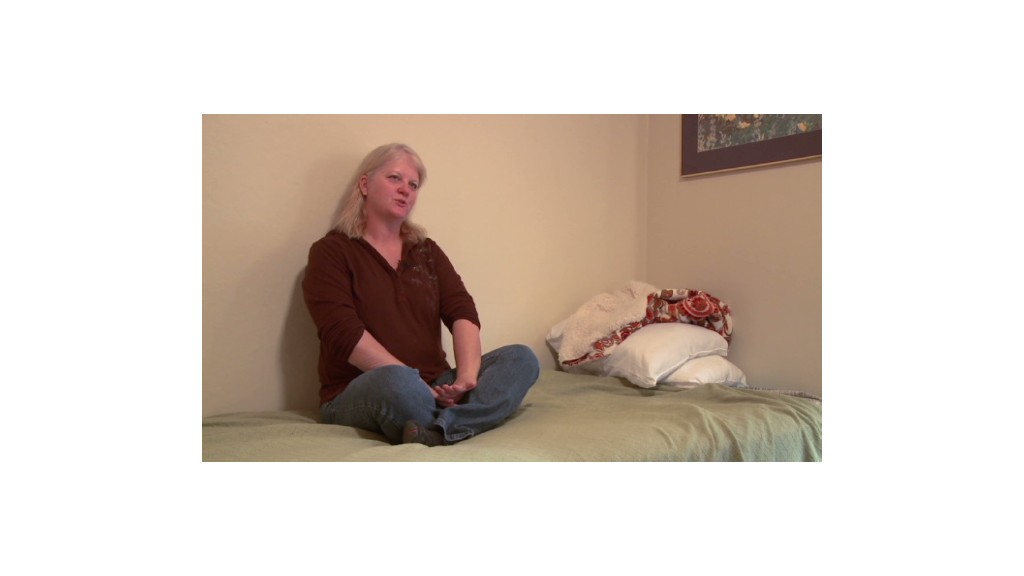 A native of Chicago, Grabski said she heard about the Varco job from a friend. The company was recruiting right out of college, and offered a management training program.
"I found out I liked it much more than working in a lab," she said. 'It's not what I thought I'd be doing, but it's worked out well so far."
Recruiting female graduates directly out of college is one of the ways oil companies are trying to attract more women, said Rigzone's Caplan.
The oil industry faces a severe shortage of workers. During the 1980s and 1990s, low oil prices prevented firms from doing much hiring. That's resulted in a situation today where many people in their 20s are being managed by people in their 50s and 60s -- a situation that's referred to in the industry, sometimes nervously, as "the great crew change."
That will make it even more important for big oil companies to hire as many qualified workers as possible ... male or female.