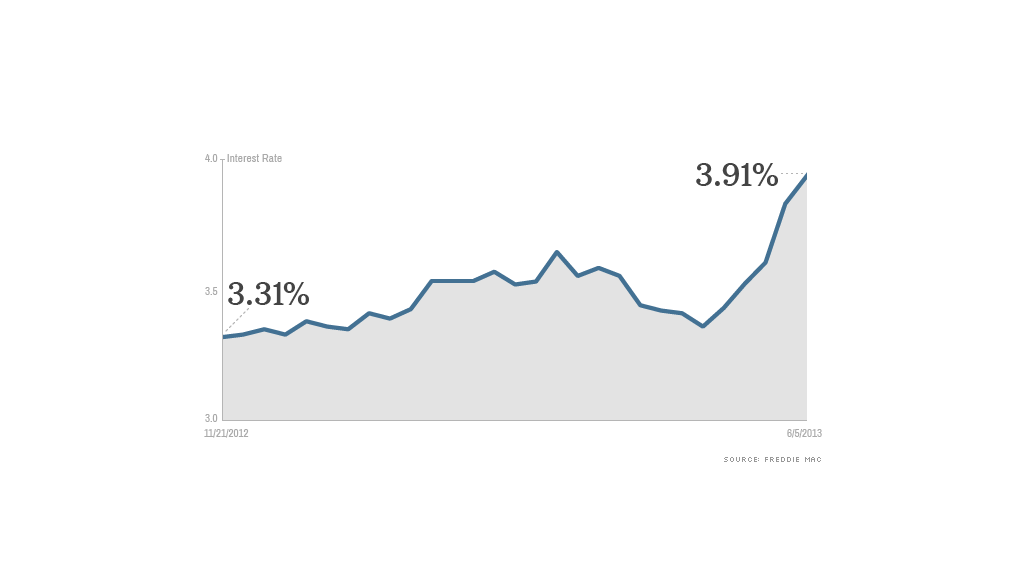 Mortgage rates have hit their highest level in more than a year, making homes more expensive for buyers who finance their purchases.
The rate on a 30-year fixed-rate mortgage jumped 0.22 percentage point to 3.81% this week, according to Freddie Mac. That's up 15% from the record low of 3.31% set the week of November 21, 2012 and the highest rate since it hit 3.83% the week of May 10, 2012. The 30-year rate was as low as 3.35% in early May.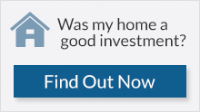 The 15-year fixed-rate mortgage also spiked, up 0.21 percentage point to 2.98%.
Home buyers can blame it on Bernanke, according to Keith Gumbinger, vice president of HSH.com, a mortgage information company.
Related: Best deals on real estate
"Comments he made ... left the impression that the Fed's [stimulus] policy might start to be pulled back soon, perhaps as early as September," said Gumbinger. "That fostered a spike in interest rates as investors scrambled to adjust their positions."
The stimulus program, in which the Fed buys up as much as $85 billion a month in mortgage backed securities, has kept interest rates low by providing a willing buyer for loans. If the Fed pulls back on purchases, ordinary buyers will probably demand higher yields to take up the slack, pushing rates up.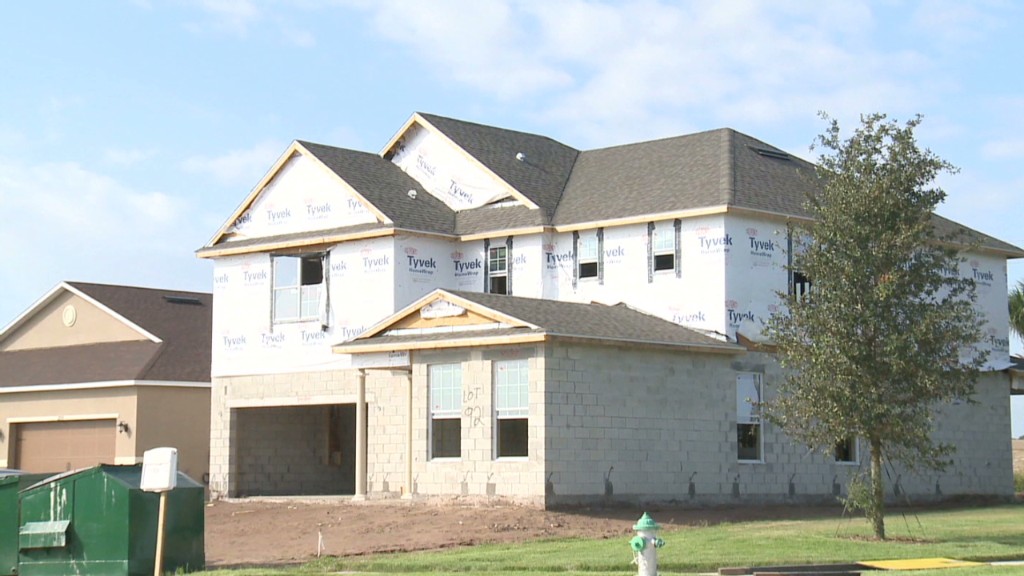 Bond yields, which track mortgage rates, have climbed even faster than mortgage rates. The 10-year Treasury closed at 2.12% on Wednesday, 0.45 percentage points above its late April level. That implies mortgage rates will have some catching up to do.
Related: 5 best markets to buy a home
As rates go up, the number of loan refinancings has declined, since they'll save less for homeowners. Refi applications fell 12% week over week, according to the Mortgage Bankers Association, the largest single-week drop this year.
But rates will probably have to rise much more to have much impact on buyers.
The rate increases over the past month have only added about $20 to monthly mortgage payments for every $100,000 borrowed, an increase most buyers will absorb. Eventually, though, the higher rates will limit how much buyers will bid on homes and dampen home price increases.