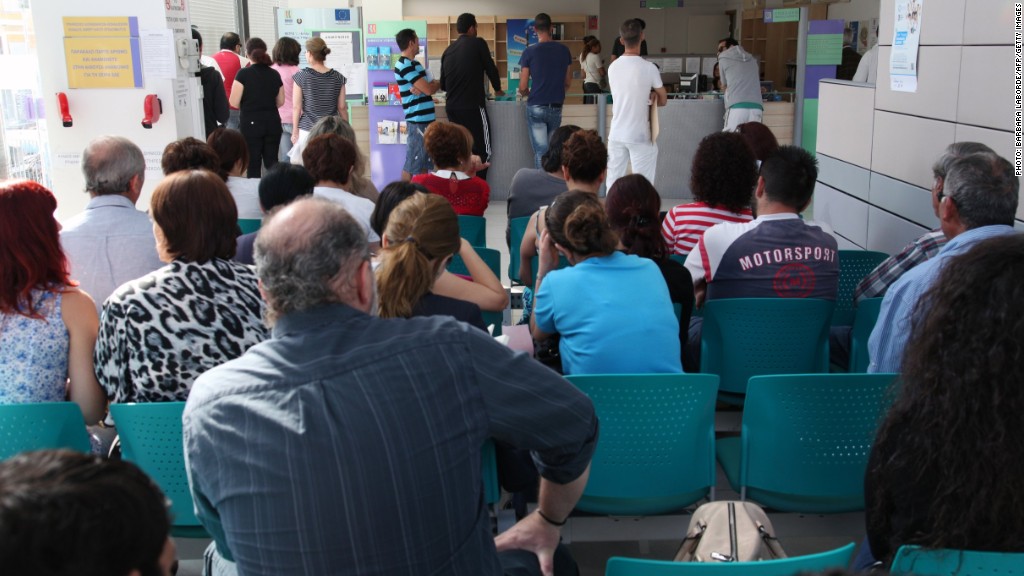 Unemployment in the troubled eurozone region hit a record high of 12.2% last month.
The latest official data from Eurostat shows nearly 100,000 additional people were out looking for work in April compared with the previous month, when unemployment was pegged at 12.1%.
The usual suspects -- Spain and Greece -- are facing the highest levels of unemployment. The latest data show unemployment levels of roughly 27% in both countries, with youth unemployment well above 50%.
Meanwhile, Austria and Germany have the lowest jobless levels out of the 17 countries that use the euro currency. Austria's unemployment was just below 5% in April and Germany's unemployment was 5.4%.
In total, 19.4 million people in the eurozone were unemployed in April.
To put that in context, Australia's population was just over 22 million at last count, a stark reminder of just how many people are struggling in Europe.
Related: The 5 most competitive countries in the world
High youth unemployment has been particularly worrisome for politicians and European officials. Eurostat data show eurozone unemployment among those under the age of 25 topped 24.4% in April.
The latest numbers were released just two days after top officials from the European Commission instructed EU member states to focus more of their efforts on growth-centric policies to promote competitiveness and employment.
"This year's recommendations call on all countries to be more ambitious when it comes to growth-boosting economic reforms," said Commission president Jose Manuel Barroso.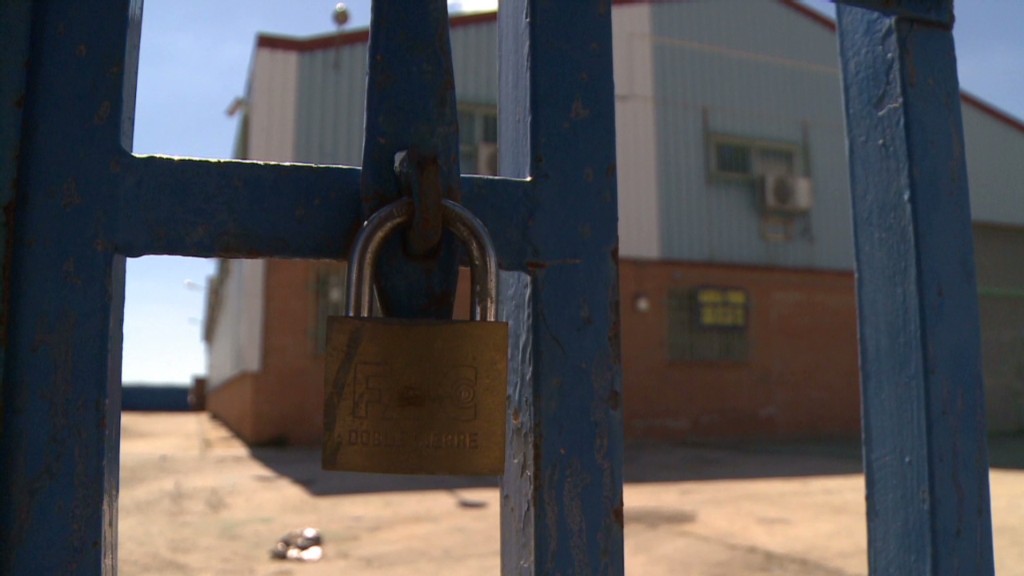 Officials are particularly concerned about rampant youth unemployment, and are trying to assist eurozone nations in implementing programs that will help place youth into jobs and training programs.
Spending cuts and tax increases have formed the core of the eurozone's response to its credit crisis over the past few years, as it struggles to bring sovereign debt under control.