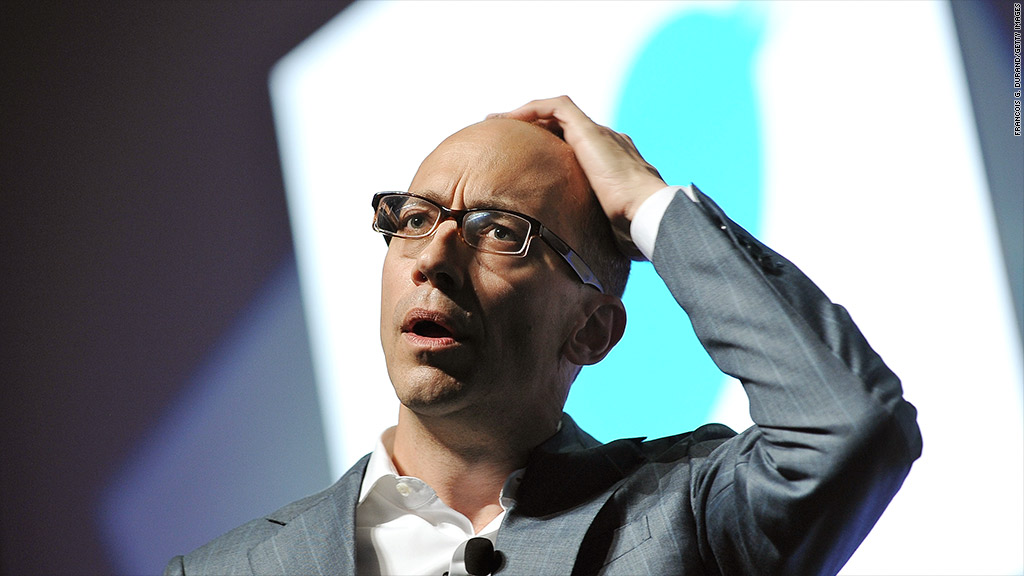 Twitter has never had a big problem attracting users to its service. And after the introduction of two-factor authentication last week, most of its gaping holes in security have also been patched.
But over the past five years, Twitter has failed to fully conceive what it wants its core experience -- the broadcasting of short messages from a user to his or her followers -- to be used for.
In a recent interview with Bloomberg, CEO Dick Costolo spoke about how the company had a clear vision of what it wanted the product to be and that user activity helps shape that vision. And yet, the clearest explanation of that vision he could offer was a vague declaration that Twitter wants to reach every person on the planet.
Looking to users for insights on the future of Twitter doesn't yield much either. Depending on who you talk to, Twitter serves a different purpose.
For some, it's a replacement for the RSS reader, able to deliver news instantaneously. For others, it's a way to share their photos and videos. It can be a public forum to discuss the hot issue of the day, or it can be a mobilizing platform for political activism. But as Twitter grows, it strays further and further from what it originally was: a communication tool obsessively focused on simplicity.
Related: Twitter hires a banker ... but not for an IPO
In its infancy, Twitter was a service built around basic, personal interactions with friends and acquaintances. Keeping up with your feed wasn't particularly overwhelming or laborious because anyone who tweeted more than a half-dozen times a day was considered a loudmouth. But Twitter exploded, and now it's too big, too fast, and too noisy to try and stay up on every tweet a typical user might have in their feed.
It's becoming increasingly clear that Twitter needs a focus. I've frequently heard people say that they don't know what to use Twitter for anymore. Some have even deactivated their account.
And those who still aren't on Twitter have a hard time understanding what the fuss is all about.
Twitter realized this a few years ago and set out to try and provide a more coherent experience. So far, the results have been anything but.
Related: Twitter launches music app
The effort to highlight news through the use of Twitter cards, which provides added information to links posted in a tweet, does provide a richer experience while staying out of the way, but finding those links still requires you to plow through a news feed.
Then there's Twitter's #Discover section, which uses an algorithm to determine the things most relevant to you that people in your network are talking about, and present them to you. This is an idea that works in theory, but in reality, you have little control over what appears in #Discover and how the information is organized. The experience has improved lately. But it's still far from a polished feature.
Twitter has also done well to build its own photo sharing and link shortening services into the core Twitter service. But now Twitter has the video app Vine lurking around as a semi-autonomous product. While not a problem yet, it's hard to believe Twitter won't want to eventually integrate Vine with the rest of Twitter. That could end up as a clunky headache.
Of course, there's Twitter #Music, which is still just as perplexing as the day it launched a month ago. Though it requires data from your Twitter account to function, the music discovery app operates independently of the core Twitter products. But it provides no service essential enough to actually make you want to use it.
Related: Vine is Twitter's attempt to be the Instagram of video
Now Twitter is partnering with sports organizations and TV networks to try and shoehorn embedded video clips into feeds via sponsored posts. Good luck making that not convoluted.
All this Frankensteining of features is indicative of the company's looming problem. Twitter has all the technology, users, and content it needs, but hasn't figured out what to do with this data besides give it to us in a rapid-fire stream that is becoming increasingly unbearable. Every attempt to create a more dynamic, usable experience yields products that are at best unessential and at worst confusing.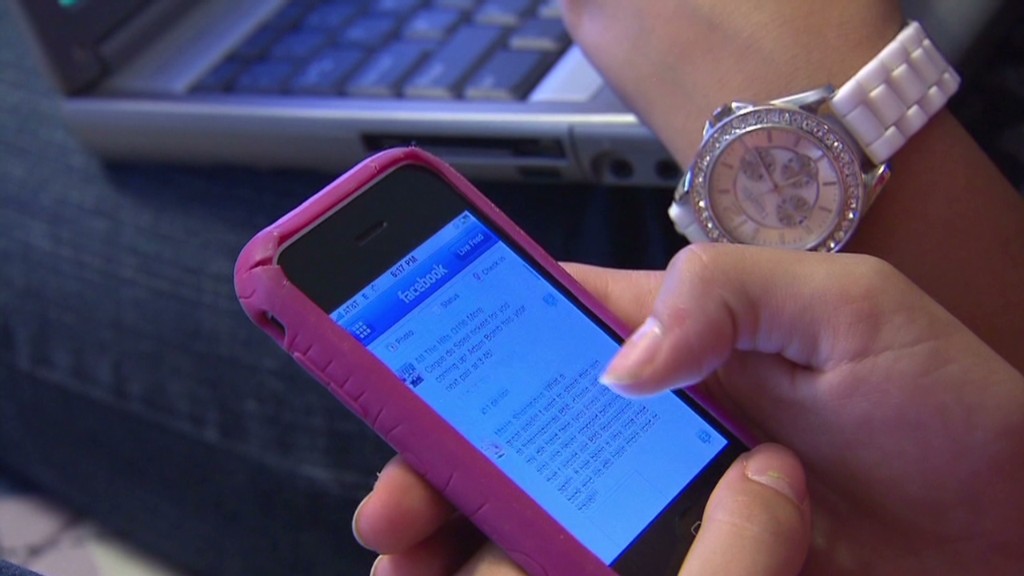 And while Twitter is reportedly on pace to generate a billion dollars in advertising revenue this year, it's still not a sure shot that ads and sponsored tweets alone can carry the company to profitability, and more importantly, sustainability over the long term. The value of Twitter's platform may be lost on potential advertisers ... and potentially for investors as well.
With all the talk about Twitter eventually going public, Twitter will need a sharp focus to succeed. This is an issue that Facebook (FB) has had to contend with since going public a year ago.
Related: Ashton Kutcher: 'Media @&$#%! Twitter up'
So what should Twitter do next?
Some, including futurist John Doerr and Ashton Kutcher of all people, have suggested Twitter will become a platform that allows connected devices in the home to communicate with their owners. You may get a tweet from the washing machine when the laundry is done, or from the flowerpot when the geraniums need watering. Doerr even goes as far as to imagine the machines just talking amongst themselves.
That's certainly a less fun and more utilitarian fate for Twitter, but one that isn't that entirely inconceivable.
Twitter, for its part, still seems interested in trying to process all the chatter flowing through its servers and provide meaningful information, given its news-driven user base. The company did not return a request to comment for this story.
But whatever the future may hold, Twitter is heading towards a critical point where it either needs to figure out what it is once and for all, or risk being passed up by a leaner, meaner, more visionary service.