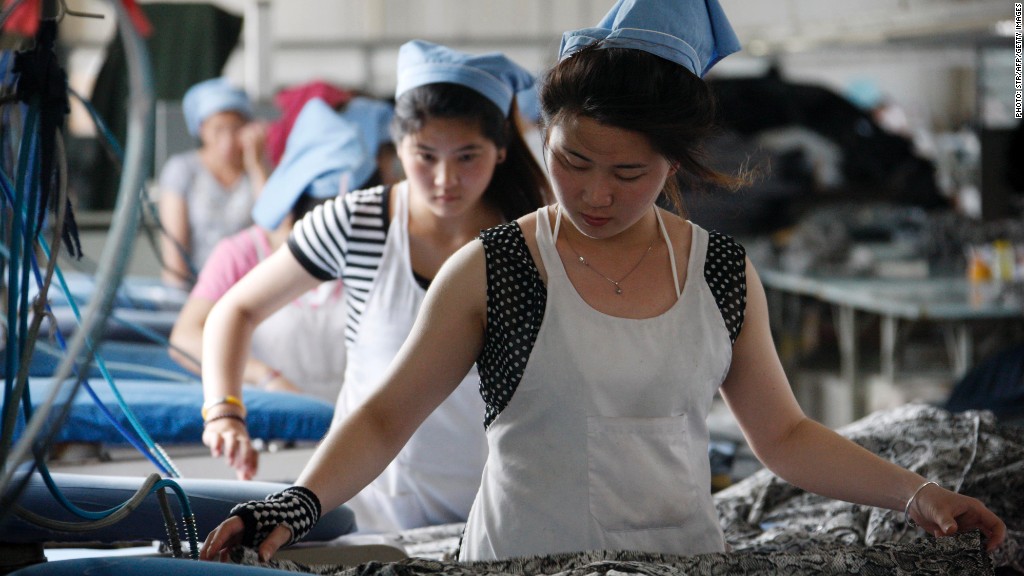 What's going on with China's all-important manufacturing sector?
Economic reports seeking to gauge activity in China's factories during the month of May have presented investors with a muddled picture, with official indicators from the state outpacing those of private forecasters.
Investors typically pay attention to two separate purchasing managers' surveys conducted in China: one is performed by the state, the other by global bank HSBC.
Most of the time, both surveys deliver results that indicate factory activity is either expanding or contracting. But the surveys occasionally diverge, with one indicating growth and the other a slowdown.
That's exactly what happened in May.
The official government PMI released over the weekend came in at 50.8 for May, topping economist expectations and boosting the index by 0.2 points over the previous month. Meanwhile, the HSBC survey came in at 49.2, the first time since October the index has dipped below 50. Any reading below 50 signals deterioration in the manufacturing sector.
There are a few reasons why one survey would suggest China's factories are gaining momentum, while the other indicates slower growth.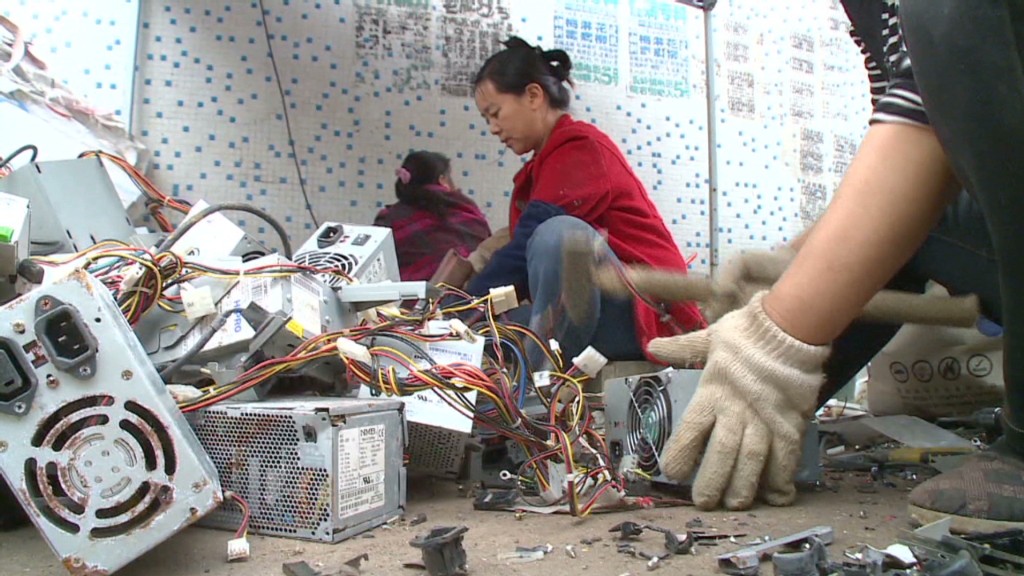 China's official measurement is heavily weighted toward large enterprises in China, while the HSBC survey has a smaller sample size and places a greater emphasis on smaller firms.
The surveys also use different methods to perform seasonal adjustments -- a way to smooth data and make it comparable from year to year. According to economists at Societe Generale, the surveys go in opposite directions about a third of the time, usually due to differences in these adjustment techniques.
Related story: New portrait of China's 185 million seniors
The strength of manufacturing in China is considered a barometer of the global economy because of the nation's role as a powerhouse exporter.
According to Hongbin Qu, chief China economist at HSBC, the bank's survey suggests that conditions were weakening toward the end of May, and will pressure Beijing to boost demand.
"With persisting external headwinds, Beijing needs to boost domestic demand to avoid a further deceleration of manufacturing output growth and its negative impact on the labor market," said Qu.
A clearer picture of factory conditions in China will emerge later this month, when industrial production data is released. Societe Generale economists call this "the moment of truth."
Related story: Is pork a national security asset?
China recorded its weakest growth in 13 years in 2012, but the world's second biggest economy rebounded in the fourth quarter to post growth of 7.9%.
Growth slowed again in the first quarter to 7.7%, a weaker performance than economists were expecting but still ahead of the government's annual target of 7.5%.