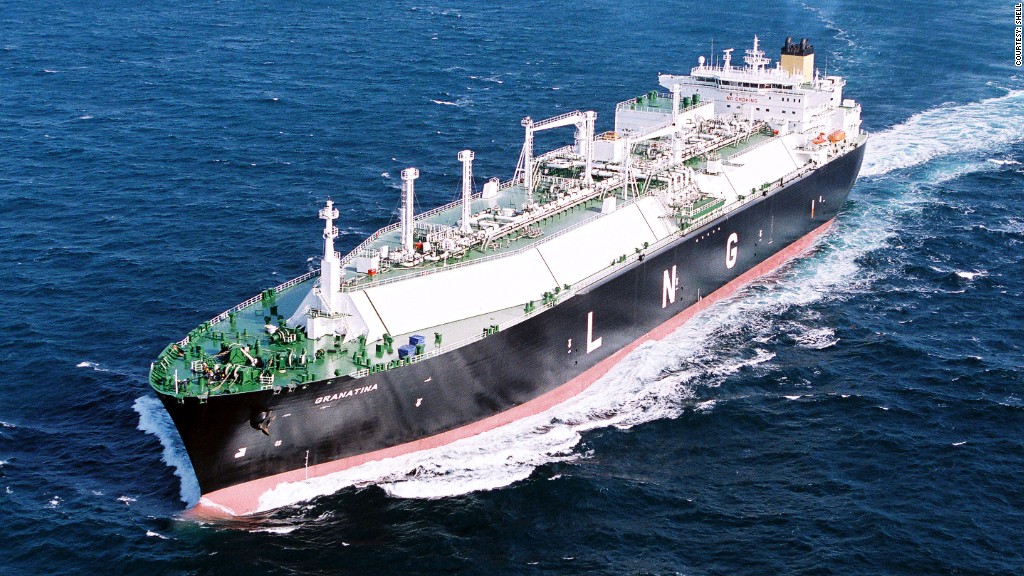 The United States will soon start exporting more of its energy bounty. That's making oil and gas companies happy, American manufacturers nervous, and some environmentalists livid.
Last month, the Energy Department approved a second application to export natural gas, this time from a facility along the Gulf Coast partly owned by ConocoPhillips (COP). The approval came two years after DOE granted the first natural gas export license to Cheniere Energy (LNG), which also has a plant on the Gulf Coast.
The two-year gap was the result of DOE waiting for studies on how gas exports would impact the economy. Would exports significantly raise prices for consumers? Would they cause manufacturers to leave, taking jobs with them? Those studies -- along with several from the private sector -- are now done. The reports all generally said exports would be a good thing.
So now there's every indication that the pace of export licenses will quicken. At a recent congressional hearing, a DOE official told lawmakers that it took about two months to approve the most recent application. Although newly appointed Energy Secretary Ernest Moniz said he'll review the permit process before the next application, analysts took that to mean that new permits could start rolling out as fast as one every two months.
"Our view is that the Moniz review is most likely to be short and lead to the same conclusion as many reviewers of the issue -- that LNG (liquefied natural gas) exports will provide a net benefit to the U.S," Whitney Stanco, an energy analyst at Guggenheim Securities' Washington Research Group, wrote in a research note last week.
While many may believe exports will have a net benefit, that opinion is certainly not unanimous.
The bounty: The push to export natural gas stems from the fact that the country now has too much of it. Thanks to the fracking-led energy boom, U.S. natural gas prices have collapsed. The flow of gas from many recently drilled wells has actually been shut off, as pumping it out costs more than the gas can be sold for.
Prices in other parts are the world aren't nearly so low. In Europe, they are three times higher than in the United States. In Japan they're nearly five times as high. That offers an incredible incentive for energy companies to put their gas on a ship and send it abroad.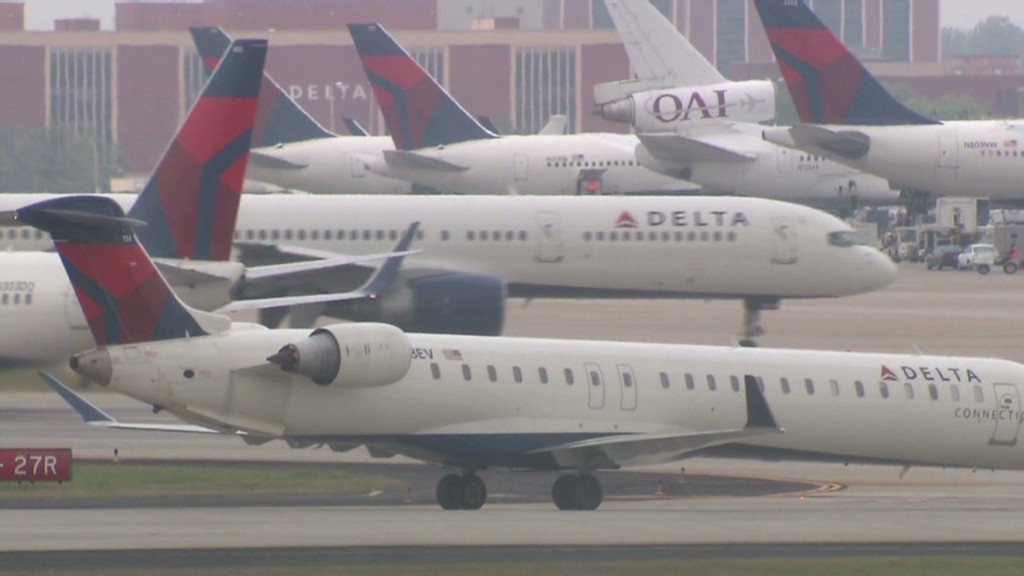 DOE currently has 20 export applications pending. Most of the applications are from smaller firms, but the facilities could be used to ship gas for any of the big oil companies, such as Exxon Mobil (XOM), Chevron (CVX) or BP (BCONQ).
DOE has so far taken a cautious approach. It commissioned two studies on exports -- one on prices from the Energy Information Administration, and one on impacts to the overall economy from NERA Economic Consulting.
EIA said natural gas prices may rise by between 3% and 9% if exports are increased, with a corresponding 1% to 3% rise in overall utility bills for residential consumers. The NERA study said any job losses in manufacturing should be minimal, and more than offset by the positive economic effects of more drilling and greater export revenue.
Related: In U.S. energy boom, a growing tax dodge
Two recent studies from think-tank heavyweights basically said the same thing.
"There are ample domestic supplies of natural gas to meet future demand without significant price increases," the Bipartisan Policy Center wrote in a recent report.
"[DOE] should say yes, within prudent limits, and leverage U.S. exports for broader gain," Michael Levi, an energy expert at the Council on Foreign Relations, wrote in a research paper.
Jittery nerves: American manufacturers are concerned that too many exports could drive up the price of natural gas, a key energy source or material for making plastics and polymers, chemicals, steel, cement, fertilizer and other industrial products. Natural gas plays a role in the supply chain for everything from iPhone casings to windmill blades.
The industry says it has launched more than 100 new projects in recent years specifically designed to take advantage of America's low natural gas prices, investing billions of dollars and creating 500,000 new jobs. Going forward, manufacturers claim that up to 5 million jobs could be on the line if exports are not handled properly.
Right now, American manufacturers are cautiously comfortable with the fairly slow pace of export approval.
"We're pleased," said Kevin Kolevar, head of public policy at Dow Chemical (DOW). "We advocate for a balanced approach, and by every measure that's what they are doing."
But that won't be the case if DOE approves all 20 of its applicants. Kolevar said Dow would be comfortable with an approval level of about a fifth of that.
No one expects all 20 permits to actually go through -- these plants are hugely expensive, and some companies will probably back out. But it's certainly possible that many more get build than Dow and its allies would like.
The environment: The environmental community is not united on the issue. Some cautiously support a limited amount of exports, as natural gas could replace dirtier coal for making electricity overseas. Others see that benefit as negligible at best.
Water pollution from increased fracking is a big concern for many. The government is supposed to consider those effects as part of each plant's approval process, but fracking concerns have not held up either of the two export facilities approved so far. The Obama administration believes water contamination problems from fracking -- or, more likely, from related drilling -- are isolated incidents, and that the process can be done safely.
Many in the environmental community dispute that. The Environmental Protection Agency is studying the issue, but isn't expected to issue a report until next year.
Other concerns include air pollution from all the trucks and generators associated with drilling, the massive amounts of water that fracking uses, and the possible increased use of dirtier coal in the United States if natural gas prices rise.
But the biggest concern seems to be with the investment itself: Environmentalists fear that spending billion of dollars now on gas projects with multi-decade lifespans will make it that much harder to deal with climate change in the future.
"Increased use of any fossil fuel is the wrong move if we want to limit climate disruption," Michael Brune, executive director of the Sierra Club, wrote in a blog post last week. "Future generations will be incredulous that we ever debated the wisdom of increasing exports."