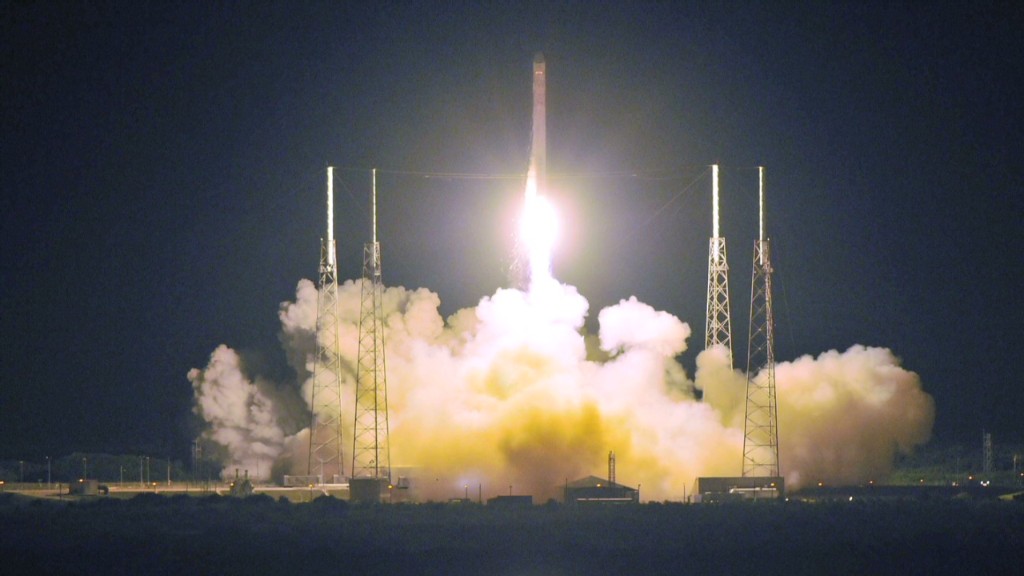 Right now, Elon Musk is Wall Street's darling.
So he might want to capitalize on this moment and take yet another one of his ventures public.
Musk's rocket ship company, SpaceX, has already generated almost as much excitement and interest as Telsa Motors, the hot electric car company he founded. Tesla has been collecting glowing reviews of its Model S car and recently posted its first quarterly profit. Its share price has doubled in just the last two months.
Musk also serves as chairman of solar panel outfit SolarCity (SCTY), which has seen its shares more than triple so far this year, and has attracted additional backing from Goldman Sachs (GS).
The success of those stocks has people buzzing as to when privately-held SpaceX could be go public.
The company is already flying cargo missions to the International Space Station for NASA, and delivering satellites into space for commercial customers. It has booked more than 50 additional cargo and satellite flights for paying customers through 2017, which should bring in revenues of $5 billion. And it says it has been cash flow positive for the past six years.
SpaceX's plans for the future are even more ambitious. It has a space capsule that's designed to carry astronauts, not just cargo, and it's working on a groundbreaking reusable rocket that would drastically cut the cost of space travel. It's also developing the largest rocket since the Apollo program's Saturn V, which has a test flight slated for later this year. SpaceX hopes to be able to take astronauts to a colony on Mars one day.
Related: Musk's fortune swells by $2.9 billion as Tesla, SolarCity surge
Experts said it would make sense for Musk to take SpaceX public sooner rather than later, since the offering could benefit from the current investor frenzy over Musk.
"He's got an golden touch, no doubt about it," said Francis Gaskins, president of IPOdesktop.com. "He could almost do an IPO just based on what he's done with Tesla (TSLA) and SolarCity (SCTY)."
Pavel Molchanov, an analyst with Raymond James, points out that Solar City shares are performing much better than they would if the company had a more anonymous chairman.
"You can call it the Elon Musk Trade," he said.
Related: Is Tesla's stock running on fumes
And Musk has shown he's inclined to strike while the Wall Street iron is hot. When Tesla shares soared after the company posted its first profit, Musk changed his plans and did a secondary offering of the automaker's shares. That raised the funds which Tesla then used to pay off a $465 million government loan nearly a decade early, to much fanfare.
Gaskin said he's sure that Musk is being flooded by offers from investment bankers who are eager to take SpaceX public.
"He has so much visibility that the market is ripe for something like this," he said. "There's some junk going public in the IPO market right now. SpaceX would be considered a quality company."
Related: SolarCity shares surge on financing from Goldman
Gaskins said that if Musk waits, the offering could be hurt should either SpaceX or Tesla suffer any operational setbacks.
But Charles Lurio, an expert in the field of private sector space exploration, said that he believes Musk is enjoying the freedom that comes with being a private company, which allows him to pursue ambitious long-range goals such as a Mars colony.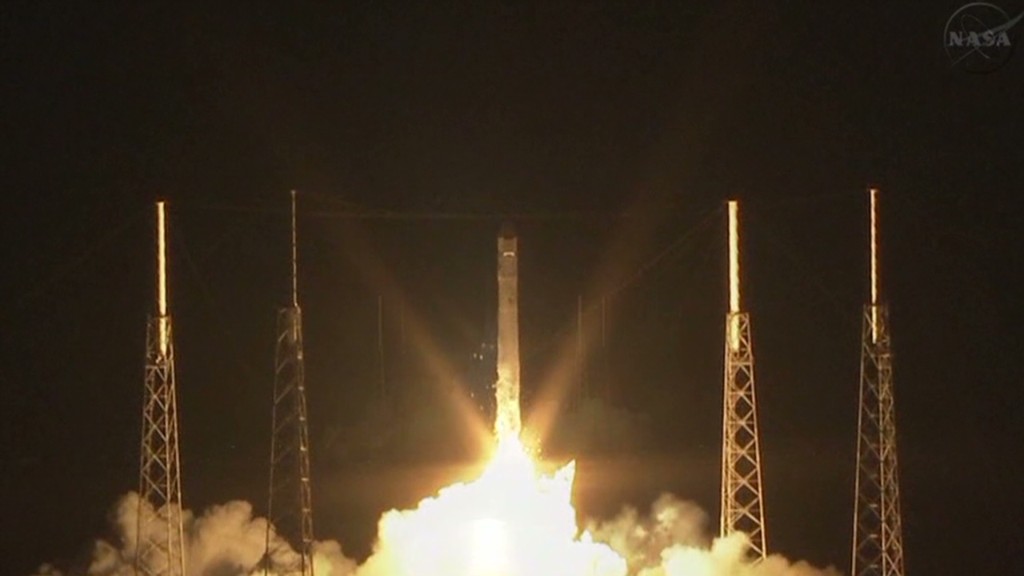 "My general impression is that he's not rushing to do an IPO," said Lurio.
In April of 2012 Musk told Bloomberg News that he was thinking of a 2013 IPO for SpaceX. But company spokeswoman Christina Ra says that the company has no plans for an an offering "at this point."