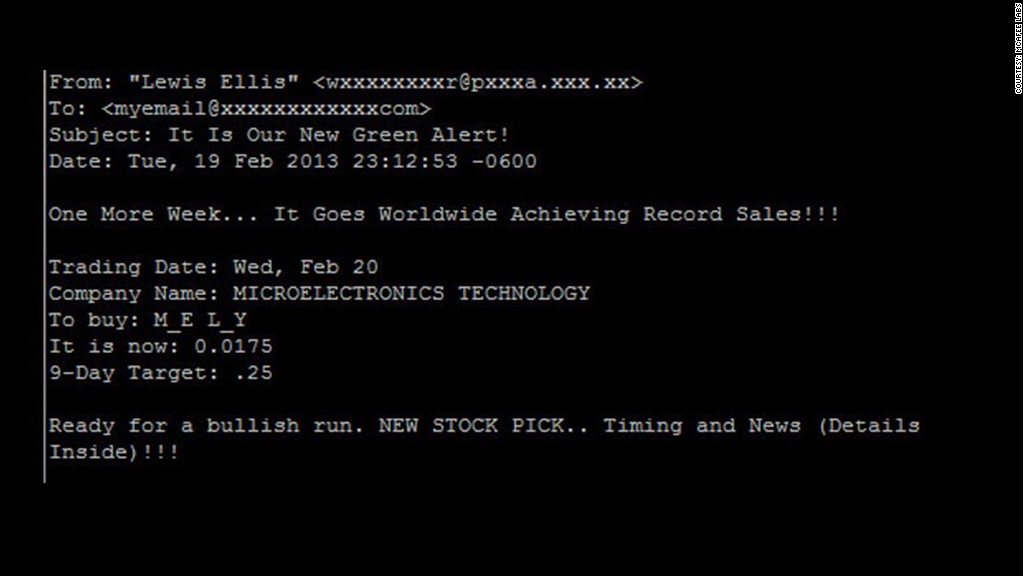 After years of declines, spam email is roaring back, and the culprit appears to be the booming stock market.
McAfee, Intel's (INTC) security unit, reported this week that it counted 1.9 trillion global spam messages in March. While the number is not record-breaking, it is twice the volume counted in December.
That's a stunning turnaround for spam, which has remained stagnant or on the decline for the past three years.
A major factor in spam's giant comeback is a significant increase in so-called "pump-and-dump" scams. In those fraudulent campaigns, scam artists tout a company as a hot stock to drive up the price. Investors lose money when the crooks cash out, sending share prices plummeting.
McAfee could not calculate the percentage of pump-and-dump type emails, but Worldwide Chief Technology Officer Mike Fey said it is "significant."
Related story: Gmail's new killer feature is spam blocking
The increase in investment-related spam comes at a time when the stock market has reached an all-time high. The bull market could add the appearance of legitimacy to the schemes, according to Heath Abshure, board president of the North American Securities Administrators Association.
McAfee analyzes abnormal bursts in traffic, determining what they are, where they are being sent, and where the links could take the user.
In the recent spam spike, naïve investors have frequently been the target. One telling factor: Pump-and-dump schemes typically involve little-known stocks that are not listed on mainstream stock exchanges.
Abshure says he worries that once the Jumpstart Our Business Startups (JOBS) Act gets a final stamp of approval from the Securities and Exchange Commission, it is expected to allow companies to advertise unregistered securities, worsening the spam problem.