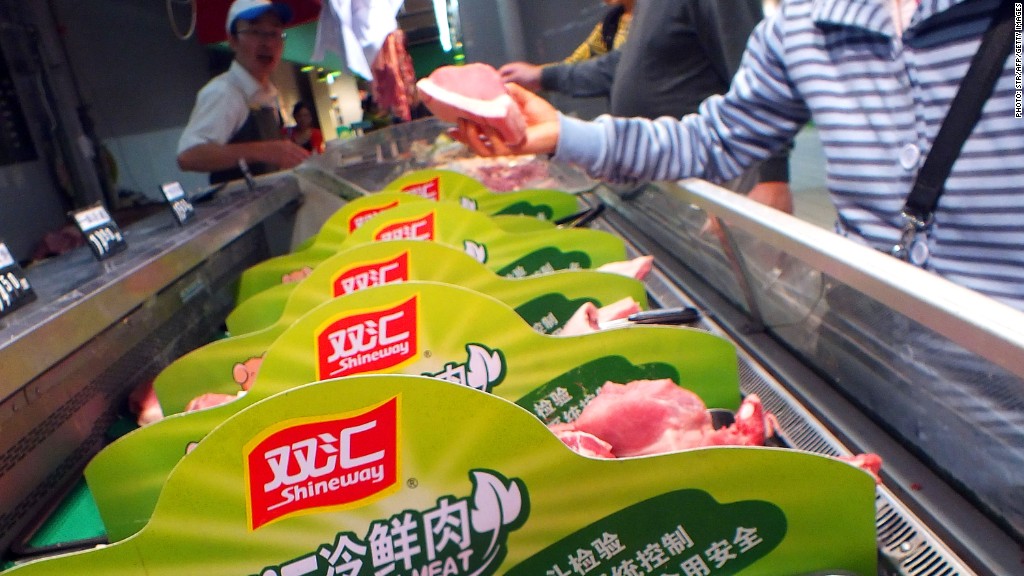 Something was rotten in last week's big pork deal, according to the Securities and Exchange Commission.
The SEC alleged Thursday that an investor in Thailand earned more than $3 million from insider trading ahead of last week's announcement by China's Shuanghui International that it was acquiring Smithfield Foods (SFD), the world's largest pork processor. Shuanghui is buying Virginia-based Smithfield for nearly $5 billion, the largest-ever announced acquisition of a U.S. company by a Chinese buyer.
Bangkok-based trader Badin Rungruangnavarat allegedly positioned himself to profit from the deal ahead of time by buying thousands of Smithfield call options and stock futures contracts, the SEC claims. Among his possible sources, the agency said, is "a Facebook friend who is an associate director at an investment bank to a different company that was exploring an acquisition of Smithfield."
"[N]ot only did the defendant trade out of the money Smithfield call options, he further pumped up his profits by purchasing single-stock futures, thereby reaping a total unrealized return on his investment of 3,400 percent in the span of eight days," Merri Jo Gillette, director of the SEC's Chicago office, said in a statement.
Related: Is pork a national security asset?
The SEC obtained an emergency court order Wednesday to freeze Badin's U.S. brokerage account. He allegedly attempted to withdraw $3 million from the account earlier this week.
Contact information for Badin was unavailable. The SEC said he had "no known defense counsel" at this time.
A request for comment sent to a Badin Rungruangnavarat on Facebook was not immediately returned.
The SEC also flagged possible insider trading following this year's other major food-industry acquisition, the $28 billion purchase of H.J. Heinz Co. (HNZ) by a consortium including Warren Buffett's Berkshire Hathaway (BRKA) and private equity firm 3G Capital. The agency obtained a court order in February to freeze a Swiss trading account that it said "unknown" investors had used to purchase options the day before the announcement, reaping $1.7 million in profits.