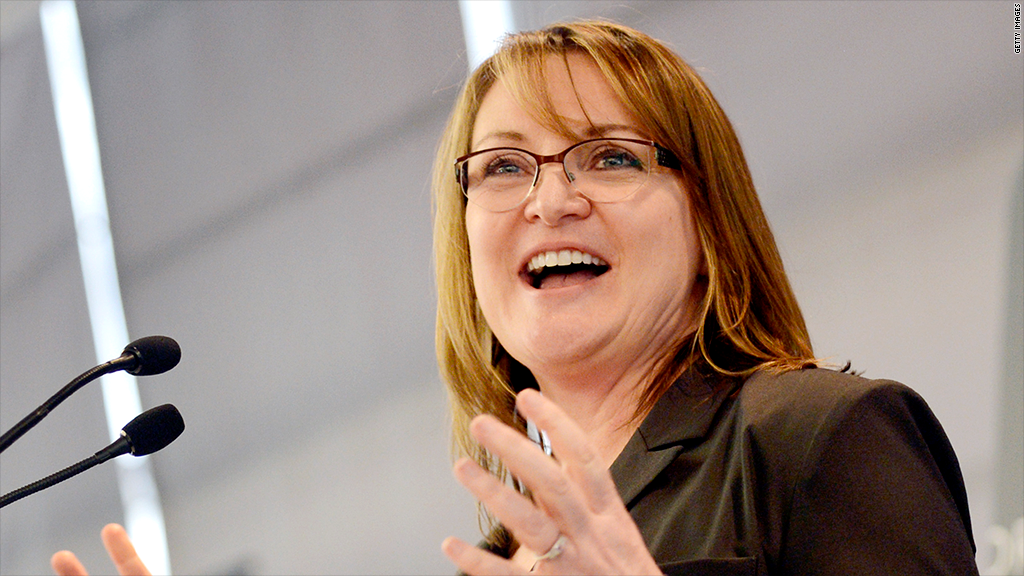 It's been a difficult stretch for lululemon.
The yogawear producer announced Monday that CEO Christine Day is stepping down. The move follows a controversy earlier this year in which lululemon (LULU) was forced to pull certain yoga pants from its stores after the discovery that they turned see-through when the wearers bent over.
The problem forced the company to cut its revenue and profit forecasts and led to the departure of its top products executive.
In a Q&A on Day's departure posted online Monday, the company insisted the decision to leave was "entirely Christine's," and unrelated to the problem with the black luon, the fabric from which the transparent pants were made.
"The company has recovered from the setback around the black luon and Christine is acting on her deep conviction that it is time to transition to a new CEO to lead the company through its next phase of growth," lululemon said. Day has pledged to remain with the company through the end of the year or until a successor is named.
"Being a part of lululemon for the past five and a half years has been an incredible journey," Day said in a statement. "I am proud of building a world class team that has produced one of the best growth, brand and profit stories in retail."
Shares sank 13% in after-hours trading Monday. The selling continued into Tuesday, with shares sinking as much as 17%. The announcement came as lululemon announced its financial results for the three months ended on May 5, posting sales and earnings that came in just ahead of expectations.