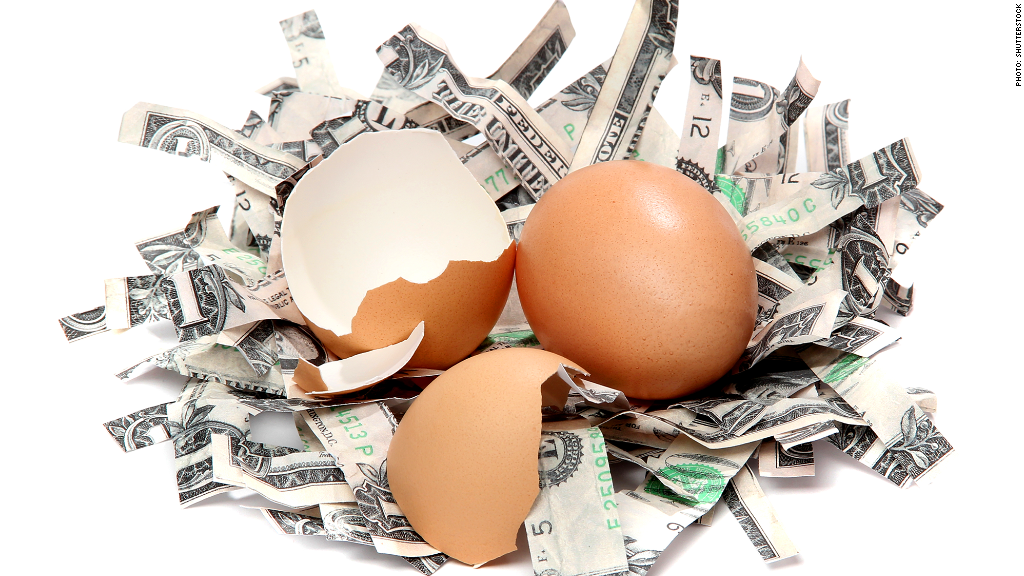 Seniors in almost every state in the country are falling short when it comes to affording their golden years, according to a study released Monday.
Nationwide, seniors are living off of a median household income of $35,107, roughly 57% of the median income of their younger counterparts ages 45 to 64, according to an analysis of 2011 U.S. Census Bureau data by Interest.com, a financial information website owned by Bankrate.com.
"We found that many senior citizens are significantly underfunded and risk running out of money," said Mike Sante, the site's managing editor.
Only seniors in Nevada and Hawaii have median annual incomes that meet the savings benchmark commonly recommended by financial planners. Typically, planners recommend that retirees save enough to replace at least 70% of their pre-retirement income.
Other states where seniors came close to that goal include the sunbelt states of Arizona (68.1%), New Mexico (66.9%) and Florida (66.9%), according to the study, which divided the median household incomes for residents 65 and older by the incomes of those 45- to 64-years old in each state to come up with income "replacement rates" for seniors.
In contrast, Massachusetts seniors were the worst off, living on a meager 45% of the income of their pre-retirement counterparts, while North Dakota, Rhode Island, New Jersey and New Hampshire rounded out the bottom of the list, all with replacement rates of around 50%.
Related: The best places for retirement aren't what you may think
Even seniors in top-ranking Nevada aren't that much better off, since lower wages earned by younger workers pushed their replacement rate up. In Hawaii, seniors' incomes are boosted by the state's strong union culture, which provides many retirees with the safety net of monthly pension checks, said Sante.
That's not the case in most of the nation, where a growing number of seniors are losing the guarantee of monthly pension checks throughout retirement, Sante said. In recent decades, companies and government organizations have drastically scaled back pension benefits or replaced them with 401(k) plans. For many retirees, Social Security has become the primary source of income.
"They certainly don't have enough for what we consider to be a safe and comfortable retirement," Sante said.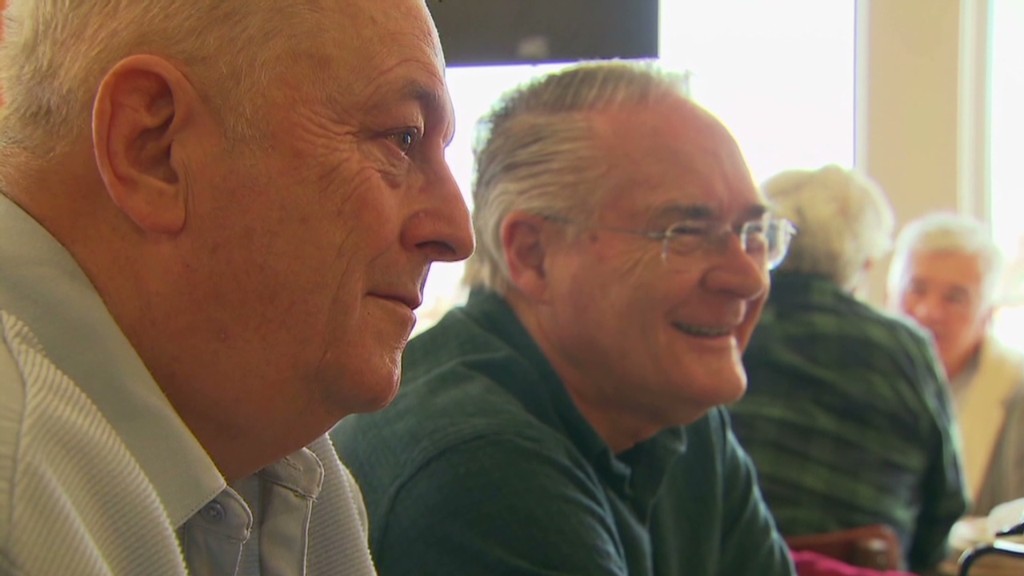 According to the Social Security Administration, 53% of married couples and 74% of unmarried retirees receive at least 50% of their income from Social Security. And nearly a quarter of married couples and almost half of unmarried retirees rely on Social Security payments for at least 90% of income.
With an average monthly Social Security check of around $1,230 per month, seniors are receiving average annual payments that total just $14,760 a year.
Money 101: Planning for retirement
Nearly 20 million seniors -- or almost half of the elderly population --are living on incomes that put them precariously close to the poverty line, with women, blacks and Hispanics more likely to struggle financially in retirement, according to a recent report from the Economy Policy Institute.
"Most seniors live on modest retirement incomes, which often are barely adequate — and sometimes inadequate — to cover the costs of basic necessities," authors Elise Gould and David Cooper wrote in the report.
Best and worst states for retirement income
| | | | |
| --- | --- | --- | --- |
| State | Median income (ages 45 to 64) | Median Income (ages 65 and over) | % of younger adults' income seniors are replacing |
| Top 5 | | | |
| Nevada | $55,401 | $39,181 | 70.72% |
| Hawaii | $73,310 | $51,361 | 70.06% |
| Arizona | $55,187 | $37,581 | 68.10% |
| New Mexico | $51,811 | $34,657 | 66.89% |
| Florida | $52,183 | $34,892 | 66.86% |
| Bottom 5 | | | |
| New Hampshire | $75,582 | $38,296 | 50.67% |
| New Jersey | $82,477 | $40,850 | 49.53% |
| Rhode Island | $68,198 | $32,874 | 48.20% |
| North Dakota | $65,902 | $31,743 | 48.17% |
| Massachusetts | $78,483 | $35,483 | 45.21% |