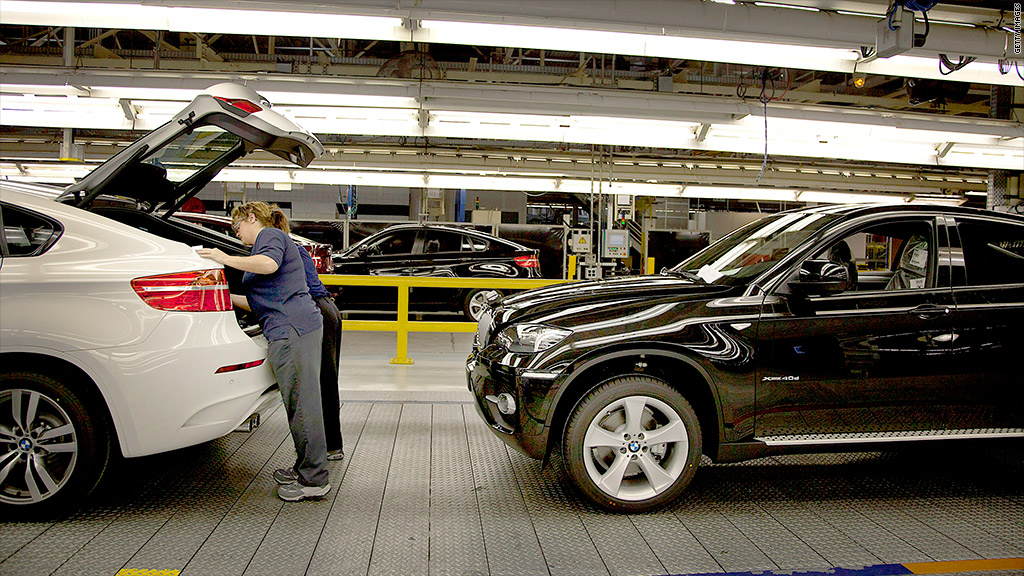 The U.S. Equal Employment Opportunity Commission announced a lawsuit against BMW on Tuesday, alleging that one of its facilities in South Carolina adopted a criminal background check policy that led to a disproportionate impact on African-Americans.
According to the EEOC, BMW switched contractors at its South Carolina plant in 2008 and instructed employees of the old contractor who had been working at the site to reapply with the new firm. This new firm was instructed to conduct fresh criminal background checks on all applicants.
Those with criminal convictions were denied rehire "without any individualized assessment of the nature and gravity of the crimes," the age of their convictions, and despite some having years of experience, the EEOC said.
The result was that out of 645 experienced employees, 88 were denied rehire, including 70 blacks, the commission claims. That means 80% of those turned away were black, despite blacks constituting only 55% of employees.
BMW violated the Civil Rights Act "by utilizing a criminal conviction policy that disproportionately screened out African-Americans," EEOC spokeswoman Christine Nazer said. The policy, she added "is not job-related and consistent with business necessity."
Statistically, blacks and Latinos face criminal convictions at a rate disproportionately greater than their representation in the population.
Related: ExxonMobil rejects LGBT discrimination ban
In guidance for employers on compliance with the Civil Rights Act, the EEOC says that while it's not against the law to use an applicant's criminal history in employment decisions, employers should consider "the nature of the crime, the time elapsed, and the nature of the job."
BMW said it "believes that it has complied with the letter and spirit of the law and will defend itself against the EEOC's allegations of race discrimination."
"We have a strong culture of non-discrimination as evidenced by the Company's highly diverse workforce," the automaker said in a statement. "The BMW plant in South Carolina employs thousands of people and providing a safe work environment is one of the Company's highest priorities."
In a separate case announced Tuesday, the EEOC filed a nationwide lawsuit against Dollar General (DG) based on its policy of conditioning job offers on criminal background checks. This policy, the commission said, "results in a disparate impact against blacks."
Dollar General said it will "vigorously defend" against the suit.
"Dollar General's criminal background check process is structured to foster a safe and healthy environment for its employees, its customers, and to protect its assets in a lawful, reasonable and non-discriminatory manner," the retailer said.