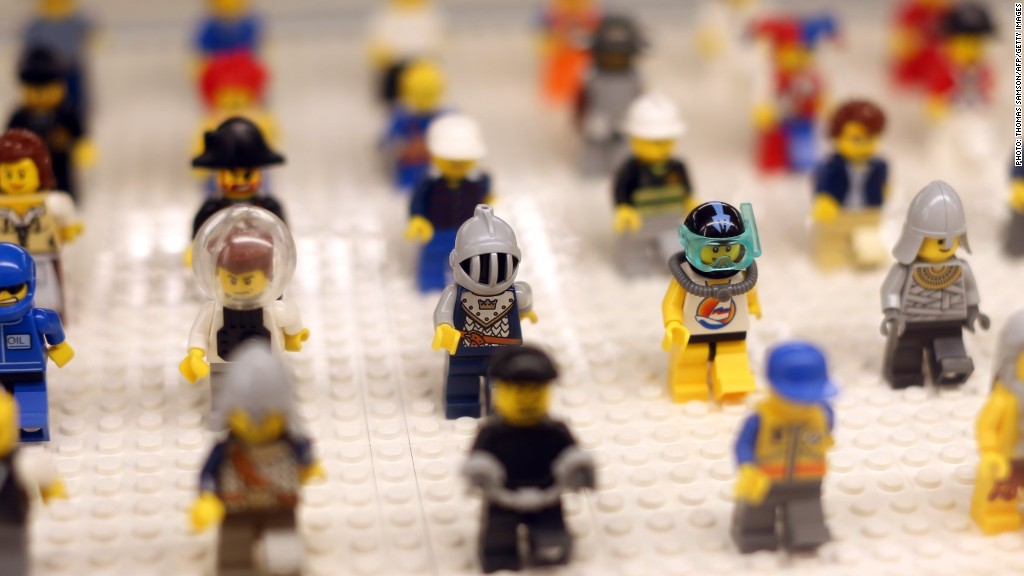 Forget about those happy LEGO characters from your childhood.
Today's LEGO characters are looking increasingly angry and carrying more weapons, indicating an important shift in the way kids play and interact with toys.
New research by robot expert Christoph Bartneck at the University of Canterbury in New Zealand shows the number of happy faces on tiny LEGO figures is decreasing.
"We cannot help but wonder how the move from only positive faces to an increasing number of negative faces impacts on how children play," he said in a statement.
LEGO Group is the world's third largest toy manufacturer by revenue, after Mattel (MAT) and Hasbro (HAS). The Denmark-based firm is still owned by the Kirk Kristiansen family that founded it in 1932. Last year, global sales increased by 25% to 23.4 billion Danish kroner ($4.2 billion).
According to its website, children around the world spend five billion hours each year playing with LEGO bricks.
Related: Barbie and Nerf redefine 'girl' toys
Bartneck worries that LEGO -- an abbreviation of two Danish words meaning "play well" -- is increasingly featuring a vast array of weapons as the company moves towards more conflict-based themes, he said.
This could undermine LEGO's happy-go-lucky reputation as children grow up thinking of LEGO toys as laden with anger and fear.
"Designers of toy faces should take great care to design the expressions and to test their effect since toys play an important role in the development of children," the university said.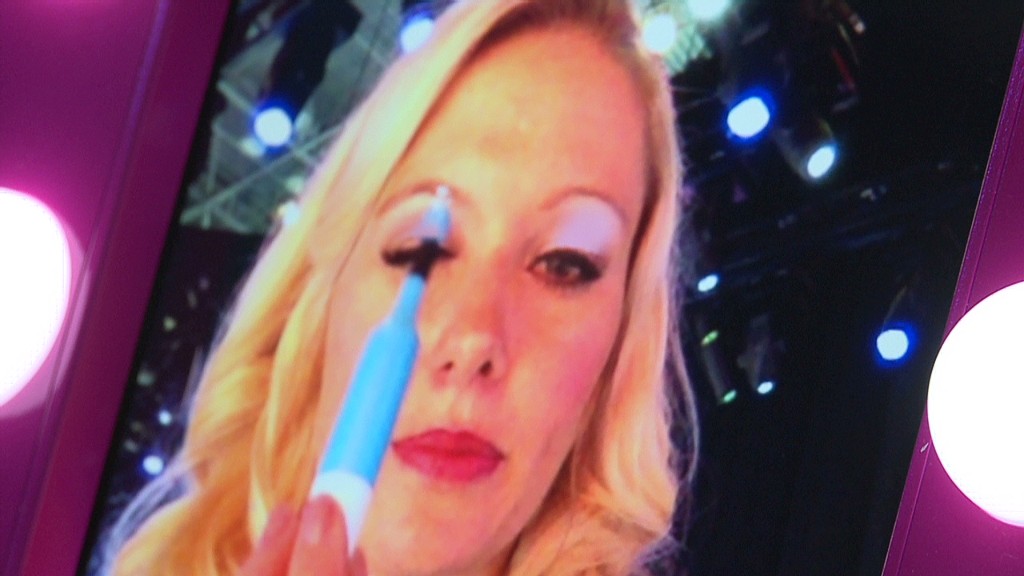 Bartneck noted that other companies such as Toronto-listed MEGA Brands are also incorporating conflict-based themes.
"Their HALO line of products, which is directly related to the popular computer game of the same name, is clearly embedded in a military culture. Other companies, such as BrickArms, are also already offering LEGO compatible weapons for mini-figures."
Bartneck studied 6,000 LEGO mini-figures in the process of writing his research paper, which he will present at a conference in Japan in August.
LEGO representatives were not immediately available for comment.