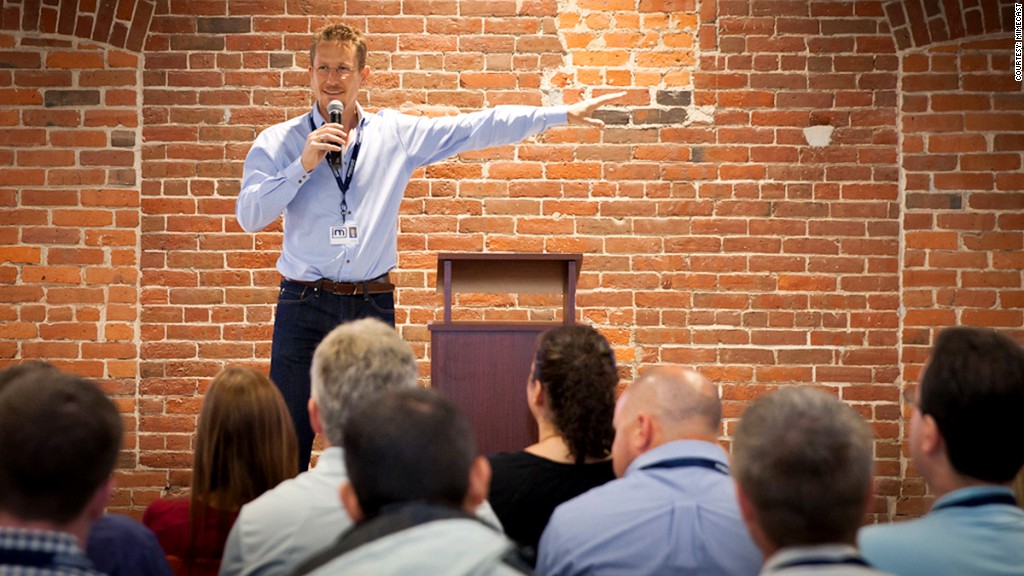 Small businesses are hiring -- just not as much as they might have in past recoveries.
One reason: Some companies that downsized during the crisis are finding that they emerged from the recession as more efficient enterprises.
That's the case for Mimecast, which helps other firms manage their e-mail systems. The British company expanded to the United States in 2009, made its home in Watertown, Mass., and quickly grew to 200 employees here.
CEO Peter Bauer said the company could have hired more, but it created a more engaging website, lessening the need to have as many salespeople knocking on doors and doing in-person demonstrations. Mimecast now has 90 employees in the sales department, although it would have needed more than 120 to achieve the same work it does today.
Related: Small business hiring is a disappointing picture
Having at least 30 fewer workers saves the firm close to $2.7 million a year in salary.
"In good times, companies can just throw people at the problem," Bauer said. "But in lean times, you pay a lot more attention to efficiency. When you come back into a good time, you may be a bit less trigger-happy on hiring."
So far this year, businesses with fewer than 50 employees are adding 74,000 jobs a month nationwide on average, according to data from payroll-processing firm ADP. That's far below the 100,000 monthly jobs before the economic downturn.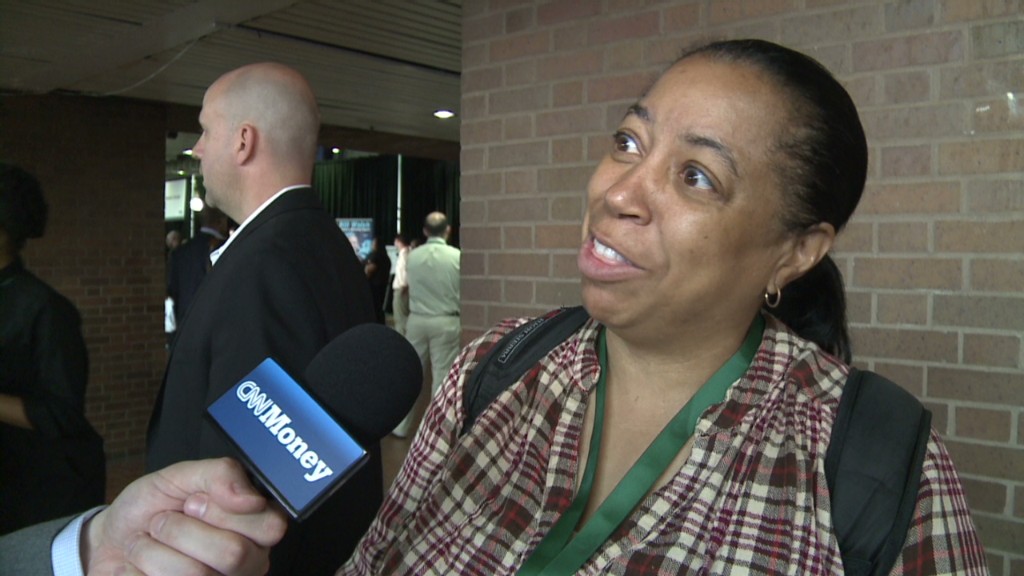 PHP, a financial services firm on the outskirts of Los Angeles, is another company that's starting to see tech investments pay off. When business was slower in 2010, CEO Patrick Bet-David spent just over $500,000 integrating software so that his case managers use a single computer program instead of five.
Bet-David figures his investment helped him hire five fewer case managers, which take orders when the company's agents sign up new financial services clients. That's a savings of $200,000 a year in salaries.
"We were better off investing more money in infrastructure than to just go out there and hire more case managers," Bet-David said.
Related: Vermont fights back against 'patent trolls'
Still, replacing employees with tech doesn't seem to be the driving force behind the weak growth in small business hiring. Mark Zandi, chief economist at Moody's Analytics, points to the nation's disappointing labor productivity statistics.
If companies were replacing workers with technology in widespread fashion, the country would see a rise in labor productivity growth. But it's actually been dismal, rising at a mere 0.5% in the first quarter this year, even worse than last year's mediocre annual rate of 0.7%.
That's why many still say the key reason for sluggish hiring is the tepid recovery and lack of customer demand.
"We appear to be in a jobless recovery," said Michael Alter, president SurePayroll, which issues a monthly small business jobs report. "Many small businesses are doing well and feeling good about the economy with optimism on the rise, however there hasn't been sufficient growth to hire."