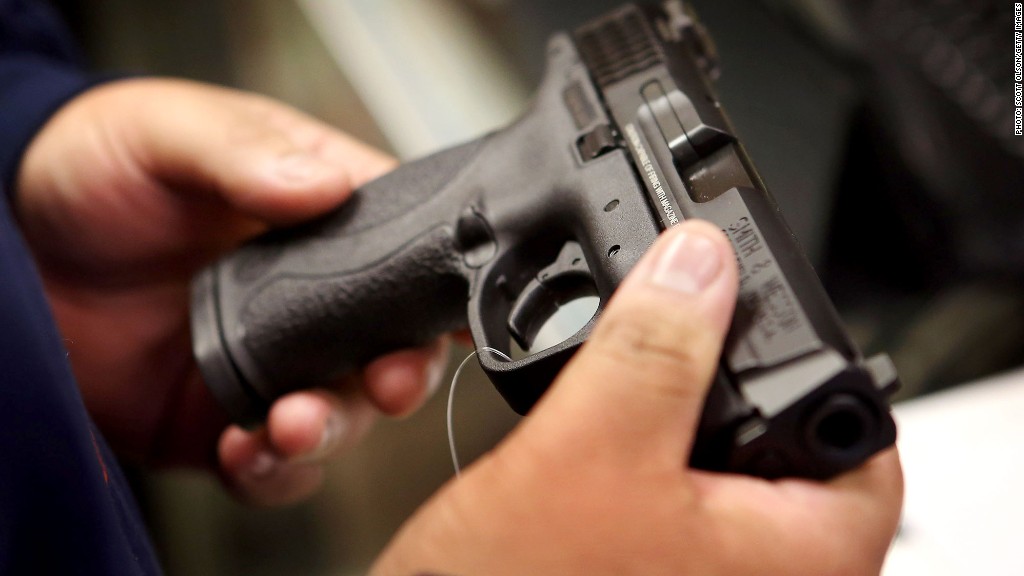 The past 12 months have been bad for gun violence, but good for Smith & Wesson.
The gun maker reported preliminary results Thursday showing that sales for the fiscal year ended April 30 hit a record $588 million, a 43% increase versus the year prior. Earnings were a record $1.22 a share, up from 40 cents a share in the prior fiscal year.
Both figures came in slightly ahead of analyst expectations. Smith & Wesson (SWHC)shares rose 5.3% in after-hours trading.
Related: 'Smart guns' could be next step in gun control
The gun industry saw a spike in demand from consumers fearing that the national debate over gun control would yield new regulations limiting their ability to buy certain firearms.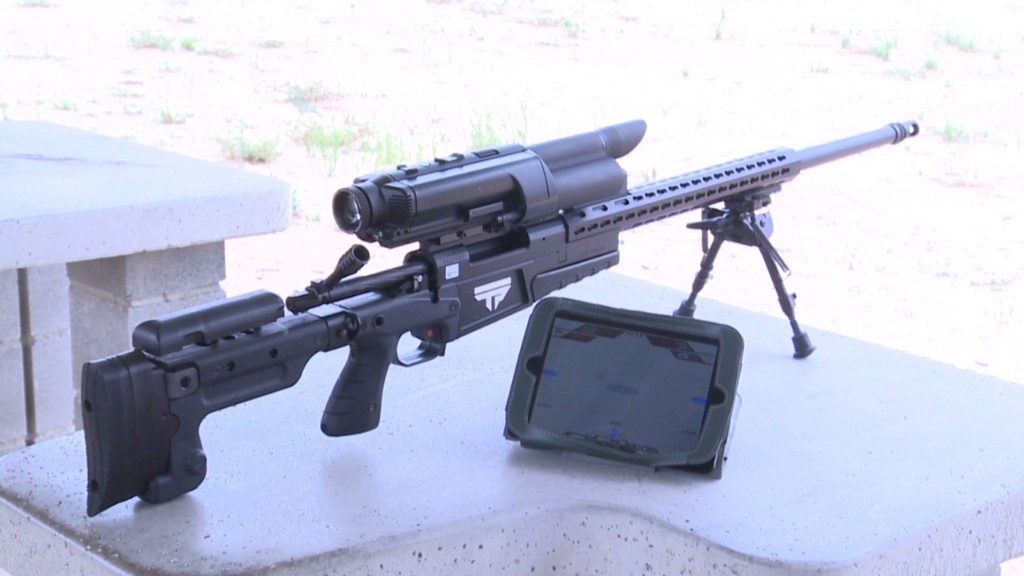 The trend began with President Obama's reelection and accelerated in the months after a gunman killed 20 children and six adults in December in Newtown, Conn. It may now be on the wane after the U.S. Senate failed to pass gun-control legislation in April that would have expanded background checks and banned some semi-automatic weapons.
Smith & Wesson's preliminary figures showed sales in its most recent quarter rose 38% versus a year prior to $179 million, also a record. The company will report its full fiscal year and fourth-quarter results on June 25.