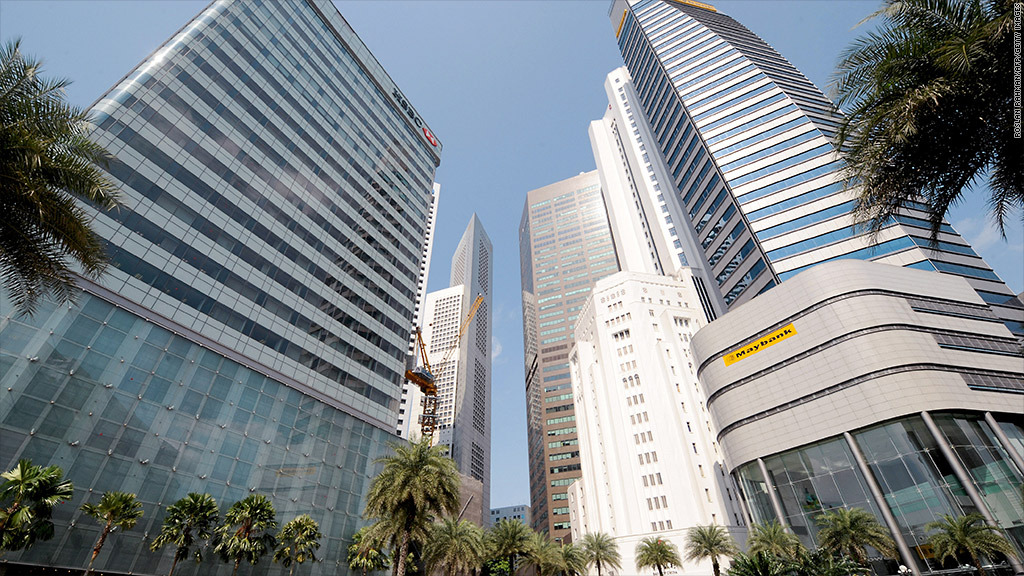 Singapore has rapped 20 banks for allowing 133 traders to attempt to manipulate interest rates and foreign exchange benchmarks during a four-year period.
The Monetary Authority of Singapore found no evidence of criminal behavior during a year-long investigation triggered by the Libor rigging scandal, but said the traders had made several attempts to influence prices inappropriately between 2007 and 2011.
"Although the number of traders involved represents a small proportion of the trading community in Singapore, MAS takes a serious view of the need to uphold high standards of integrity in the industry and expects banks to foster a culture of ethical conduct among all their employees," the central bank said in a statement.
The investigation covered Sibor, the Singapore equivalent of Libor -- a collection of rates set by a panel and used as a benchmark for securities worth trillions of dollars globally. It also included a local benchmark for commercial lending and a foreign exchange rate.
Related: U.K. regulator eyes currency market manipulation
The banks were guilty of failing to supervise their submissions to the panels that set the benchmarks, the MAS said.
Singapore's worst offenders were the Royal Bank of Scotland (RBS)and UBS (UBS), which have already paid fines of $612 million and $1.5 billion respectively to settle Libor-rigging claims, and Dutch bank ING (ING).
Those three banks have been ordered to increase their reserves on deposit with the central bank by 1 billion to 1.2 billion Singapore dollars ($958 million) at a zero interest rate for a year.
But the investigation -- launched after Barclays (BCS) became the first bank to admit attempted Libor rigging last year, paying out $450 million -- also adds new faces to the rogues' gallery.
Bank of America (BAC), BNP Paribas (BNPQF), and the Overseas-Chinese Banking Corporation were also ordered to increase their reserves at MAS by 700 million to 800 million Singapore dollars.
The remaining 14 banks, including Barclays, Credit Suisse, (CS) Deutsche Bank (DB), Standard Chartered, (SCBFF) Citibank (C), HSBC (HBC) and JPMorgan Chase (JPM). came away with smaller penalties.
MAS said about 75% of the traders involved had resigned or been asked to leave their banks, and the remainder would be disciplined by way of transfer to another job, demotion or loss of bonuses.
The Libor scandal and subsequent revelations about attempts to manipulate financial benchmarks, including foreign exchange rates and oil prices, have further undermined confidence in an industry still struggling to come to terms with the fallout of the global financial crisis.
International regulators are working on plans for new global standards governing the setting of benchmarks and are expected to publish draft proposals as early as next month.