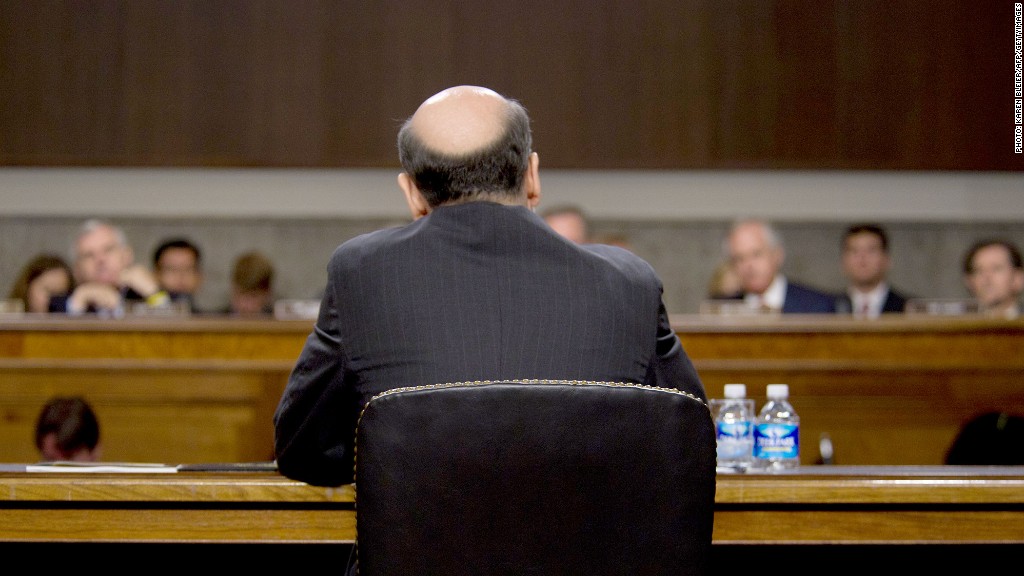 Ever since Federal Reserve Chairman Ben Bernanke noted last month that the central bank may start slowing its stimulus program in just a "few meetings," it's been a bumpy ride for financial markets.
Stocks have had some wild swings and the benchmark 10-year Treasury yield has ticked slightly higher. Much of the volatility is due to confusion about what exactly Bernanke meant by a "few."
Other Fed officials have since discussed the issue further but have hardly cleared it up, so CNNMoney asked economists and investment strategists for their predictions about what the Fed will do next.
Nearly two-thirds of the 39 people we surveyed said they don't think the Fed will slow its monthly asset purchases until at least December. Some even noted that the so-called "tapering" may not begin until 2014.
"Tapering talk seems premature," said Dorsey Farr, partner with the investment firm French Wolf & Farr.
The rest of the economists and strategists thought the slowdown process would begin at either the September or October meetings.
Related: Bernanke warns against hitting the brakes too soon
Nobody predicted that the Fed will make a change at its upcoming meeting, but Fed watchers are hoping for hints from Bernanke, who will speak at a press conference Wednesday afternoon.
"The markets don't like uncertainty," said Allen Sinai, chief global economist for Decision Economics. "The Federal Reserve should clarify the uncertainty as soon as possible --which would be Wednesday."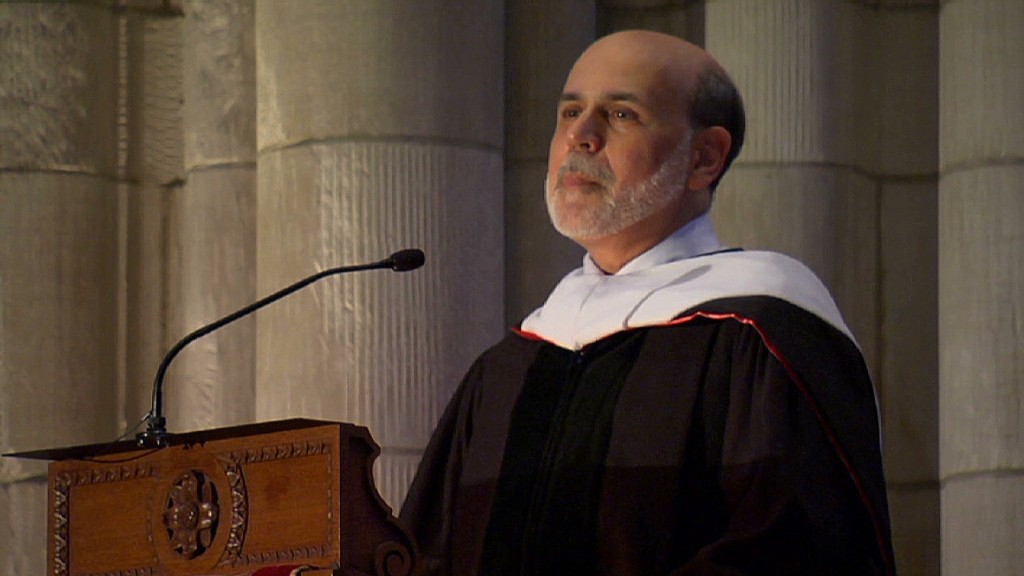 The central bank's controversial stimulus program, known as quantitative easing, currently entails purchasing $45 billion in Treasuries and $40 billion of mortgage-backed securities each month. The goal is to lower long-term interest rates, thereby making it cheaper for consumers and businesses to borrow money.
It's hard to measure just how effective the program has been, but it seems low rates have helped the housing and stock markets over the past few years. On the other side of equation, low interest rates have also meant savers are getting measly returns on bonds and other conservative investments.
The Fed has said it's looking for "substantial improvement" in the job market before it starts to wind down stimulus. But what does "substantial" mean? That's anyone's guess. The Fed has yet to lay out any specific goalposts for QE3.
The unemployment rate is still relatively high, and it rose slightly to 7.6% in May. Meanwhile, the Fed's preferred measure of inflation is well below the central bank's goal, showing prices were up only 1.1% in the 12 months ending in April.
"When we look at the data, we see a labor market that isn't really accelerating and an inflation picture that is showing greater signs of deflationary pressures than inflationary pressure," said Thomas Simons, money market economist for Jefferies & Co. "We don't see a fundamental justification for a change in policy."
What's also unclear is just how gradually the Fed will curtail the program. Will it start winding down in $5 billion increments? $10 billion? $20 billion?
Related: The bull market Wall Street loves to hate
Fed watchers surveyed by CNNMoney predict that when the Fed first starts to reduce its monthly purchases, it will be to $65 billion a month: $30 billion in mortgage-backed securities and $35 billion in Treasuries.
The QE program is unlikely to come to a full stop until mid-2014, and actual tightening -- when the Fed starts to sell assets and raise short-term interest rates -- is not expected until mid-2015. (The Fed has specifically said that it thinks rates should remain "exceptionally low" as long as the unemployment rate is above 6.5%.)
By then, we're likely to have a new Federal Reserve chair. Nearly all (92%) of the Fed watchers surveyed by CNNMoney predict Bernanke will not serve a third stint as chairman. His current term ends in January.
Instead, an overwhelming majority said they expected Janet Yellen, current vice chair of the Federal Reserve Board, to replace Bernanke.
"Janet Yellen is eminently qualified to be Fed chairman, she has a tremendous record of academic success and respect she's gained from her peers," Simons said. "Plus, she already has a ton of Fed experience."
The Federal Reserve will release its latest policy decision and new economic forecasts at 2 p.m. ET on Wednesday, to be followed by a 2:30 p.m. press conference with Bernanke.