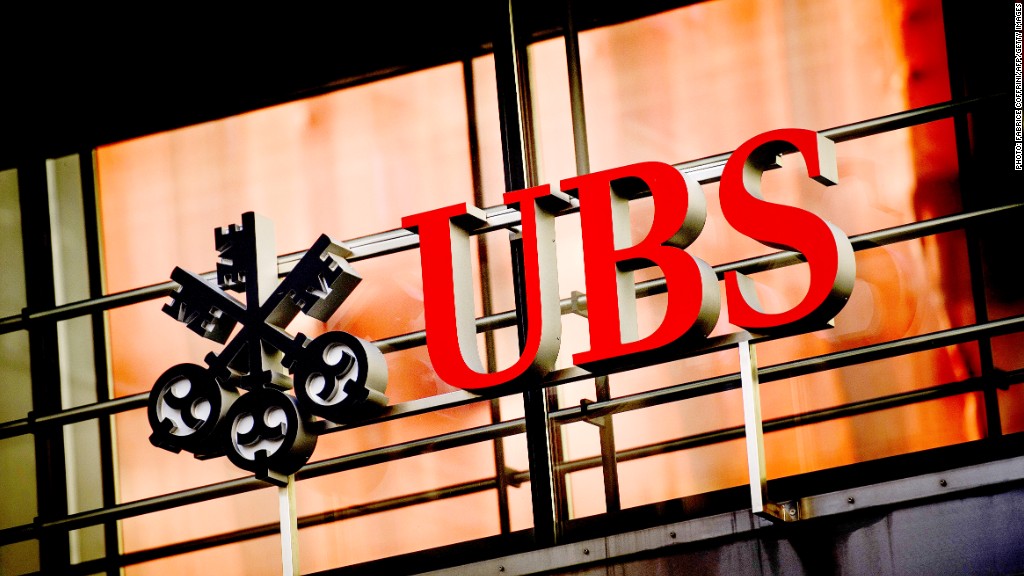 U.K. authorities have charged former UBS and Citigroup trader Tom Hayes with fraud for allegedly attempting to rig global benchmark interest rates.
The Serious Fraud Office, which prosecutes cases of complex fraud, said Hayes has been charged by police Tuesday with eight counts of conspiracy to defraud following its year-long investigation into the manipulation by banks and brokers of the London Interbank Borrowed Rate, or Libor.
Libor is a collection of rates set by a panel and used as a benchmark for securities worth trillions of dollars globally.
Hayes, 33, was one of three people arrested by officers from the fraud office and City of London police in December 2012. He will appear at Westminster Magistrates' Court in London on June 20, although the case is likely to be referred to a higher court.
Hayes was indicted by American authorities in December, accused of conspiracy, fraud and a price-fixing violation. U.S. authorities said at the time that they would seek his extradition. The Justice Department also indicted Roger Darin, a Swiss trader who worked at UBS.
UBS (UBS) agreed to pay $1.5 billion in December in a settlement with authorities in the U.S., the U.K. and Switzerland over Libor rigging. The bank agreed to a non-prosecution deal with the U.S. Department of Justice covering all its subsidiaries except UBS Securities Japan, which pleaded guilty to one count of wire fraud.
Case documents showed that the conspiracy to rig rates went far beyond any one trader. The investigation revealed extensive misconduct stretching from 2001 to 2010 involving at least 45 UBS staff -- including senior managers, who sought to influence rates to benefit the bank's trading positions and make it look stronger during the financial crisis.
UBS also colluded with other firms, making corrupt payments to outside brokers worth £15,000 per quarter over a period of 18 months to reward their assistance in fixing rates.
Related: Cases against UBS traders just the tip of the iceberg
Barclays and Royal Bank of Scotland have also reached settlements over Libor rigging.
In addition to those firms, more than a dozen other banks involved in setting Libor are being investigated, and further penalties are expected. Among those facing scrutiny are Citigroup (C), Deutsche Bank (DB), JPMorgan (JPM) and HSBC (HBC).
The SFO said Tuesday its investigation into the Libor case continues.
Singapore's central bank last week punished 20 banks, including UBS, RBS and Dutch bank ING, (ING) for failing to prevent 133 traders from attempting to manipulate Sibor -- Singapore's version of Libor -- and foreign exchange benchmarks during a four-year period.
It said it found no evidence of criminal behavior during a year-long investigation triggered by the Libor-rigging scandal, but said the traders made several attempts to influence prices inappropriately between 2007 and 2011.
At UBS, employees attempted to manipulate rates on hundreds of occasions, during some periods "on nearly a daily basis," the Justice Department said in December. The case documents include numerous excerpts from e-mails and online chats in which bank staffers discuss the scheme.
"mate yur getting bloody good at this libor game," one broker told a UBS trader in a chat message. "think of me when yur on yur yacht in monaco wont yu[?]"
Hayes hasn't released any public statement on the allegations against him, though in a text message to the Wall Street Journal in January, he reportedly said: "this goes much much higher than me."