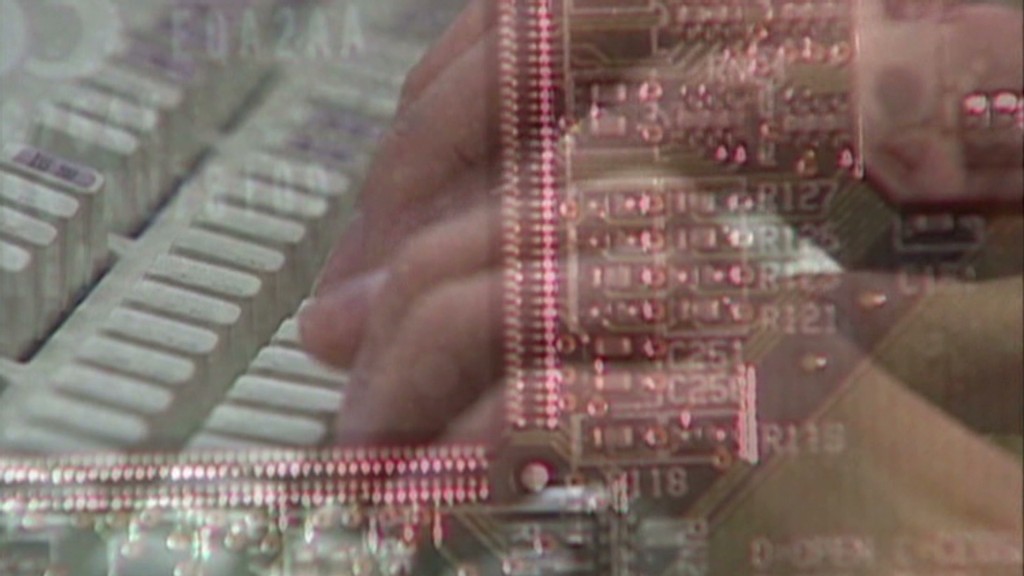 Google filed a court petition Tuesday demanding it be allowed to share information about government surveillance programs with the public.
In a First Amendment plea lodged with the secretive U.S. Foreign Intelligence Surveillance Court, Google (GOOG) asked that the court let it disclose the scope of the newly discovered "Prism" program. Google also asked for the ability to share the number of user accounts associated with those secret data requests. The company argued that a gag order barring such disclosure is a violation of its right to free speech.
The petition comes less than two weeks after The Guardian and The Washington Post revealed a National Security Agency surveillance program known as Prism. Leaked documents said the NSA has been monitoring data from nine major U.S. companies, including Google, Apple (AAPL) and Microsoft (MSFT), in an effort to gather data on foreign intelligence targets.
Google claims that those and other reports about Prism were "misleading" and "mischaracterized the scope" of the program -- specifically, that they misled the public to believe that the government has carte blanche to snoop on its users. The company has publicly denied that the government has the ability to tap directly into its servers, and Google says it wants to clear the record about the scope of such requests.
See Google's court document here
"Google's reputation and business has been harmed by the false or misleading reports in the media, and Google's users are concerned by the allegations," the company said in its filing. "Google must respond to such claims with more than generalities."
The U.S. Department of Defense did not immediately respond to a request for comment. A representative for the NSA pointed to previously published statements about Prism, but would not comment on Google's petition specifically.
The government recently ruled that companies can include the number of surveillance requests in aggregate with other government requests for data, including criminal requests from federal, state and local authorities. Several of Google's competitors jumped at the chance, including Microsoft, Facebook (FB), Apple and Yahoo (YHOO).
For the past several years, Google has published a "transparency report" that includes the number of user data requests it receives from government agencies as a whole. But the company wants to get more specific by breaking out "aggregate numbers of national security requests" separately.
"Lumping national security requests together with criminal requests would be a backward step for Google and our users," a Google spokeswoman said in a statement.
Earlier on Tuesday, Yahoo said it received between 12,000 and 13,000 requests for user data from U.S. law enforcement agencies over the last six months. Apple said Monday it had received as many as 5,000 requests, while Facebook (FB) received about 10,000 requests in the last half of 2012.
Some viewed Google's petition as a ploy to win public opinion.
"Although I am delighted Google has challenged the FISA gag, the lawsuit is a cheap way to get some positive PR after 2 weeks of awful press," tweeted Christopher Soghoian, a technologist and policy analyst at the American Civil Liberties Union.
-- CNN's Kevin Bohn and Michelle Jaconi contributed reporting to this article.