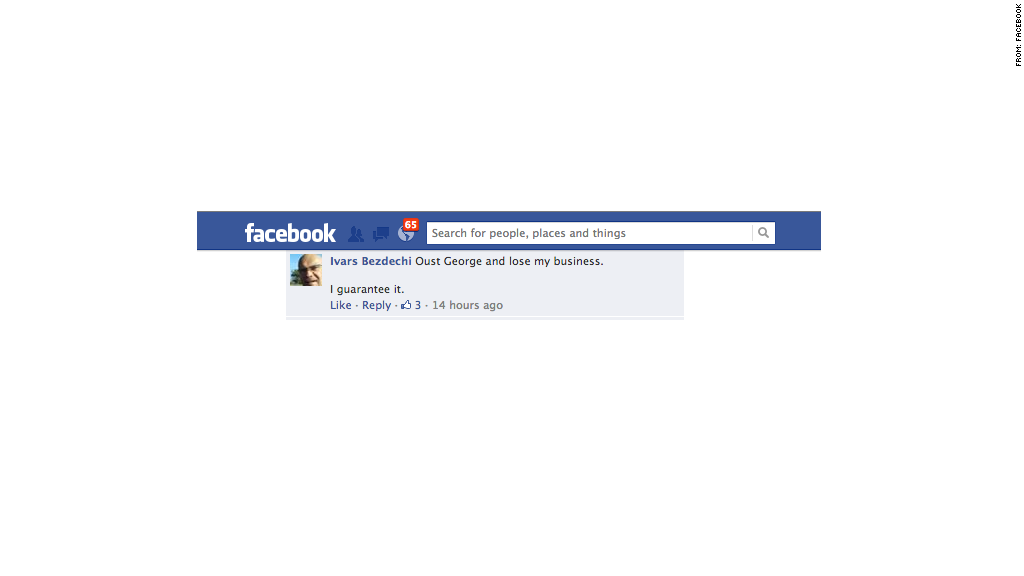 Hundreds of Men's Wearhouse shoppers took to its Facebook page to express their outrage over the firing of the company's founder and public face George Zimmer.
One customer Ivars Bezdechi fired off this message: "Oust George and lose my business. I guarantee it."
Zimmer opened the company's first store in Houston in 1973. Shoppers have been letting Zimmer into their living rooms for years, as the bearded-faced, raspy-voiced man reassuring men in the store's television ads, "You're going to like the way you look. I guarantee it."
The company's press representatives declined to say why he was fired. Zimmer issued a statement saying that he was fired because of disagreements over the direction of the company.
Customers are taking Zimmer's ousting personally, standing up for the man who's boosted their confidence and wardrobe for four decades. On the Facebook (FB) page, most refer to him by his first name.
Related: Men's Wearhouse founder firing: What happened?
"If there was always one thing I could count on ... it was (that) the sun was going to rise in the east, and George Zimmer would guarantee that I liked the way I looked," posted Kevin Wellsand, after he heard the news.
Another shopper, Brad Gates, asked, "How loyal are they going to be to their customers if they can so nonchalantly stab the very founder of their company in the back?"
Many of the 200-plus Facebook messages were from people who said they are boycotting the store and taking their business elsewhere, unless Zimmer is reinstated.
Several of the store's employees also expressed their disappointment.
Leticia Facey, a former worker whose mother also worked at Men's Warehouse (MW) for 25 years, said she is shocked by the news.
"I had the pleasure of meeting George Zimmer several times at the annual holiday parties," she wrote. "Very sad, indeed."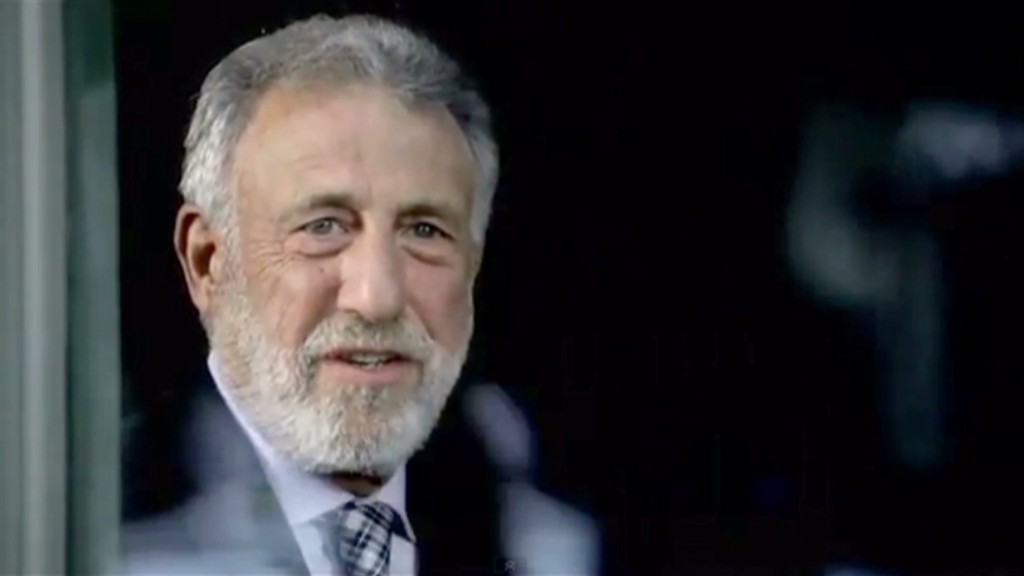 One shareholder, Samantha Hattley, said the whole reason she bought Men's Wearhouse stock was because of the "great guy" in its commercials.
"He's made your chain...I now regret buying into your stock and we'll be letting go of that, as well," she wrote. The stock is down over 2% since the news broke Wednesday.
But not everyone bashed the company's decision. Brett Strong said that while he agreed that Zimmer's firing did not make sense, refusing to shop at the store would hurt employees.
"If stores close due to sales dropping, your friend/neighbor could lose their job," he wrote. "Support the people who deliver on the guarantee, not the person who says it."