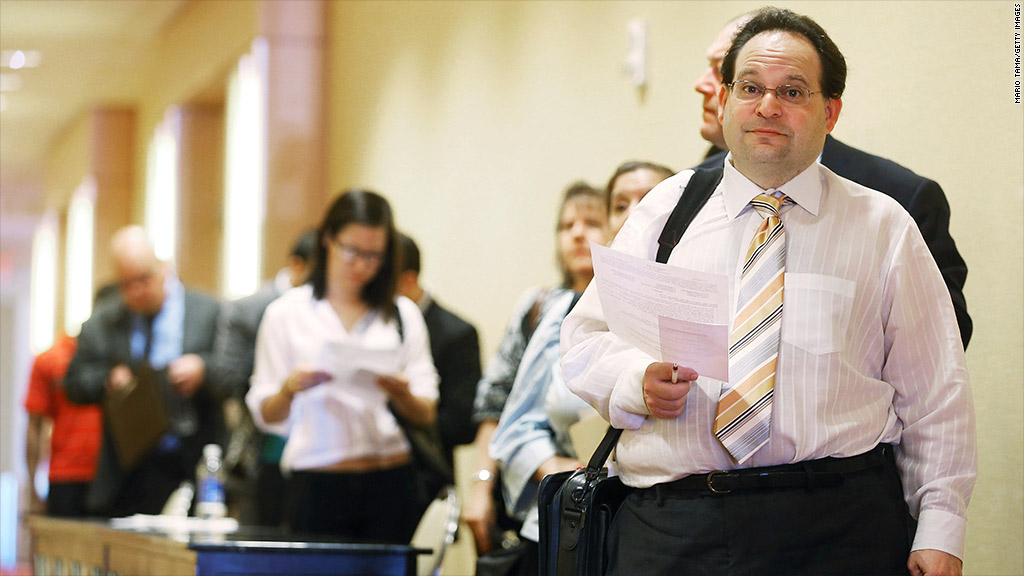 More Americans filed first-time claims for unemployment benefits last week, as the job market continues on its choppy and slow path toward improvement.
About 354,000 people filed for their first week of unemployment benefits last week, according to seasonally adjusted figures from the Labor Department. That's 18,000 more initial claims than in the prior week, and higher than economists had expected. The number was still below the 386,000 who sought help in the year-earlier period.
Initial claims are considered the first key measure of the job market, and have recently been hovering around five-year lows.
Related: Men are disappearing from the workforce
But the numbers each week continue to be volatile. The four-week moving average, which economists use to smooth out the swings in the readings, increased by 2,500 from the week earlier.
Recent government reports show that employers are still hiring at a sluggish pace. As of May, nearly 12 million people are still unemployed, but only a fraction of them are collecting benefits.
The latest jobs report showed that employers added 175,000 jobs in May, falling in line with average job growth over the last three years.