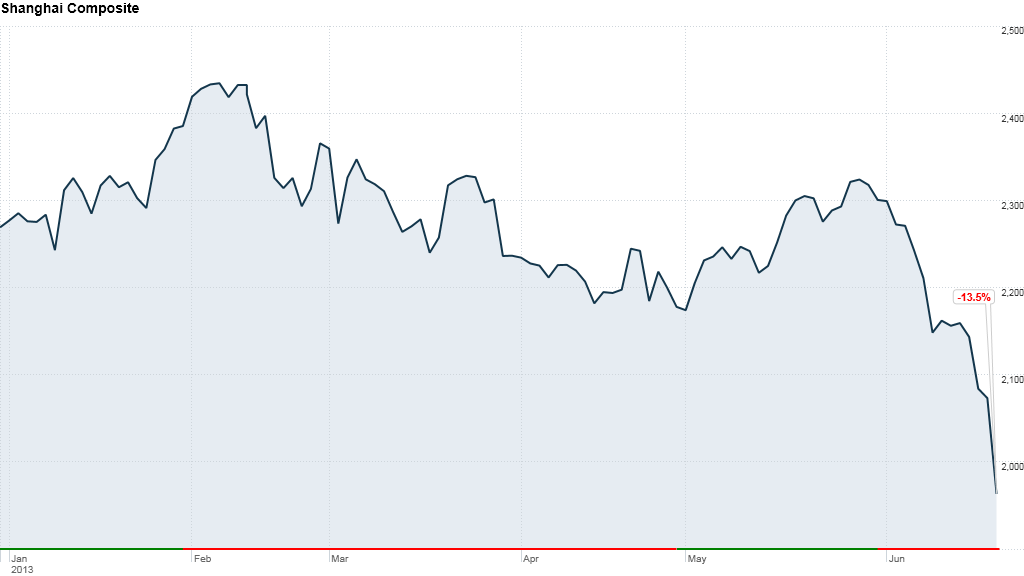 Fears of a credit crunch and a sharp sell-off in Chinese stocks have spooked markets, but experts say investors shouldn't panic.
China is unlikely to see a financial crisis like the one the United States experienced in 2008, said Axel Merk, chief investment officer of Merk Investments. That's because China has much more control over its banking system.
"The Chinese government can take over the banks in a minute," he said.
Late last week, the rate at which China's banks lend to one another soared, leading to worries about a full blown credit crisis.
Instead of intervening, China's central bank warned the nation's banks Monday to rein in risky lending. That caused the Shanghai Composite to sink more than 5% and slip into bear market territory -- defined as a 20% drop from its most recent high.
While it may look like the makings of a credit freeze, it's nothing like 2008, when U.S. banks were dangerously close to failing. (Some, of course, did).
Related: China stocks crater as banks warned over credit
China's banking sector today is more similar to the U.S. banking system in 2006, when banks were lending to borrowers who had virtually no ability to repay their mortgages, says Komal Sri-Kumar, founder of an eponymous global strategy firm.
China's decision not to jump in and push down borrowing rates for banks is seen as a way to force them to get back to traditional banking. China recently issued warnings to its banks to avoid risky loans and excessive expansion of credit.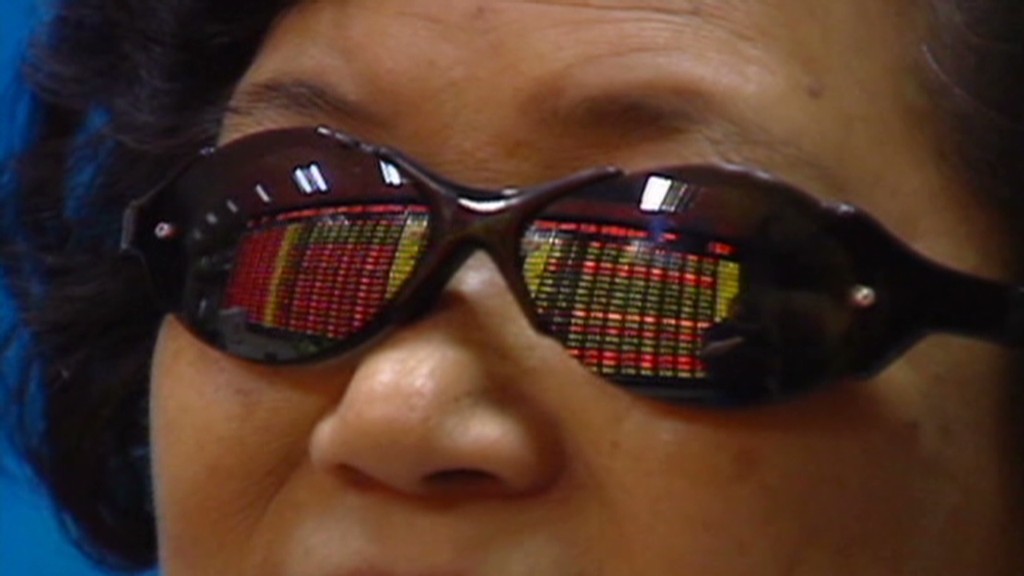 "China is doing what [former Fed chairman] Alan Greenspan should have gotten to around to doing in 2006," said Kumar. "The Chinese are getting ahead of speculation that could ultimately result in major economic failures."
That may continue to unnerve investors, who have grown accustomed to policies designed to juice markets, but longer-term, it could make the country's economy healthier, says Mike Holland, chairman of investment firm Holland & Co.
Shorter term, any pullback in lending by Chinese banks may prove to be a drag on the global economy.
Kumar said economic growth in China could fall below 7% this year, which would translate into "less stimulus" for the global economy. Economists had been predicting a growth rate of roughly 8%.
Related: Stock sell-off is just 'taper tantrum'
Holland was more optimistic. He thinks the recent sell-off has created a near-term buying opportunity.
The Chinese government will continue to fix up its banking system and its financial markets, while making sure that the economy remains stable, he said.
"At the top of the agenda for leadership: they do not want to have a revolution," said Holland.