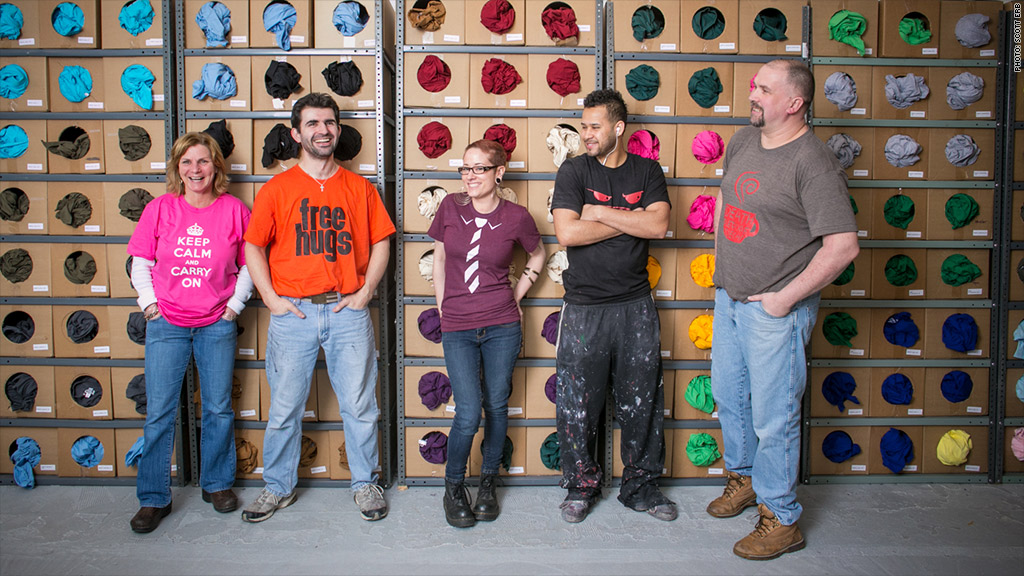 A tiny company in Worcester, Mass., has paid the ultimate price for posting offensive T-shirts for sale online.
Fierce public backlash brought down Solid Gold Bomb, which made headlines in March for offering shirts that said "Keep Calm and Rape a Lot." The company closed its doors last week and let go its remaining three employees.
Company founder Michael Fowler is now swimming in debt and he says he's still getting death threats, including one caller who hounded him for months insisting on meeting him in person.
"It's my fault, and I paid dearly," Fowler said. "My life's work. Twenty years I've been building this up."
Related: The story behind the 'Carry On and Rape Her' shirts
The downfall is the result of an Internet uproar that occurred in March, when someone browsing Amazon's marketplace discovered shirts with messages of misogyny and murder. The shirts were parodies of the old British slogan "Keep Calm and Carry On."
Amazon (AMZN) immediately pulled down all of Fowler's products, choking off his company's main avenue for sales.
At the time, Fowler issued an apology and explained that the shirts never really existed. The images of offensive shirts were the result of a computer program that automatically generated random phrases and images.
Fowler had used the program to expand his company catalog from 1,000 designs to more than 10 million, casual shirts with pithy one-liners like, "I mustache you a question." The vast number of shirts for sale rocketed him to the top of Amazon searches. By printing on demand, he reduced the risk of unsold inventory.
The apology fell short. Fowler was flooded with spiteful emails. Orders plummeted from 400 a day to 100. It didn't get much better when Amazon finally let him back online three weeks later, Fowler said, because it erased his online history, hurting his search rankings.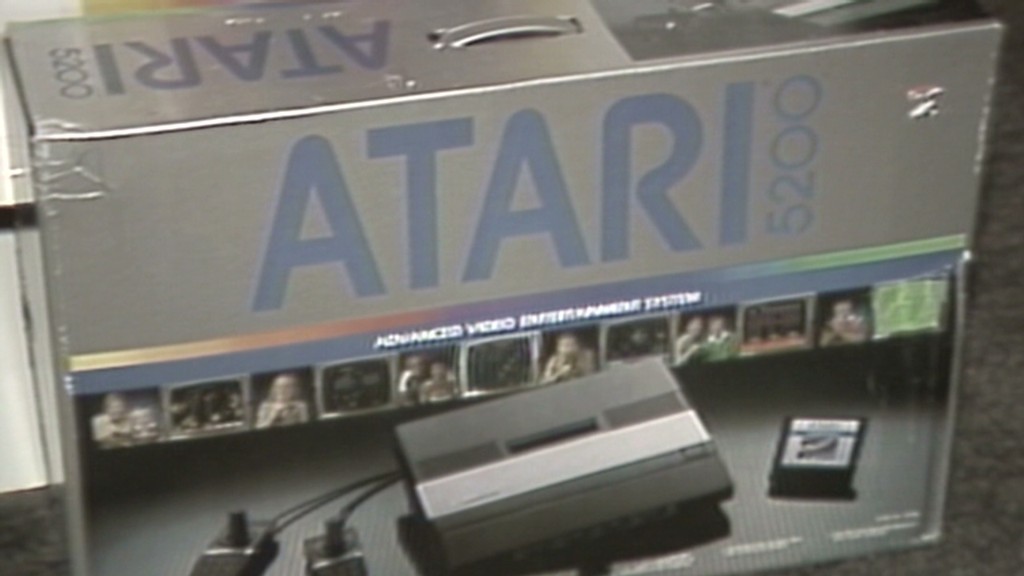 Fowler, an American who lives with his wife and three children in Melbourne, Australia, stopped paying himself a salary. He was forced to fire half of his employees -- an art director, print master and customer service representative. He injected $35,000 of his own money into the company.
"I certainly didn't give up. I didn't throw in the towel. I tried," Fowler said.
The company was so financially weak that when it ran into shipping problems this month, the entire operation collapsed. Fowler notified his operations manager and two employees by phone, thanking them for sticking around. He said he couldn't afford the $4,000 plane ticket to see them and deliver the news in person.
Related: Best places to launch
Cristy McCullough, his operations manager in Massachusetts, is helping sell off what's left of the company: computers, shipping equipment, phone systems and shirt printing machines. The idea is to split the proceeds between those who remained. So far they've raised a few thousand dollars. Fowler expects to owe $125,000 to his shipping partner and clothing supplier.
"I'll be paying this for a long time," he said.
But he isn't done running a small business. Fowler has already set up another dye house, and he's vowed to start printing T-shirts again -- this time with a friend in Melbourne.
"I've got to do something. I've got three kids and my wife isn't employed," he said. "Hey, I'm an entrepreneur. I'm already on the hustle trying to build it again."