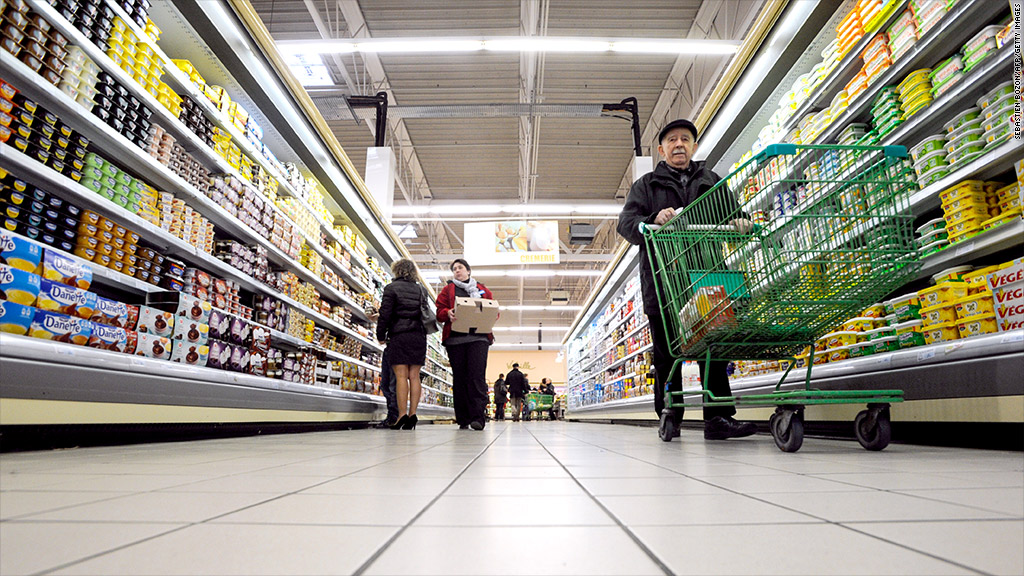 Consumer confidence in France has hit the lowest level since record keeping began back in 1972.
The country's national statistics agency said Thursday that more people are reporting they expect unemployment to rise while the economy continues deteriorating.
Respondents also increasingly said that it was a bad time to make big purchases and they feel that their ability to save money is being eroded.
This comes in the same month that data showed the French unemployment rate climbed to 10.4% in the first three months of the year, the highest level since early 1998.
Related: French state sells off wine as austerity bites
The French government has been struggling with a sluggish economy and rising unemployment for years.
A report released last month showed French gross domestic product shrank by 0.2% in the first quarter, a decline that put the country back in recession.