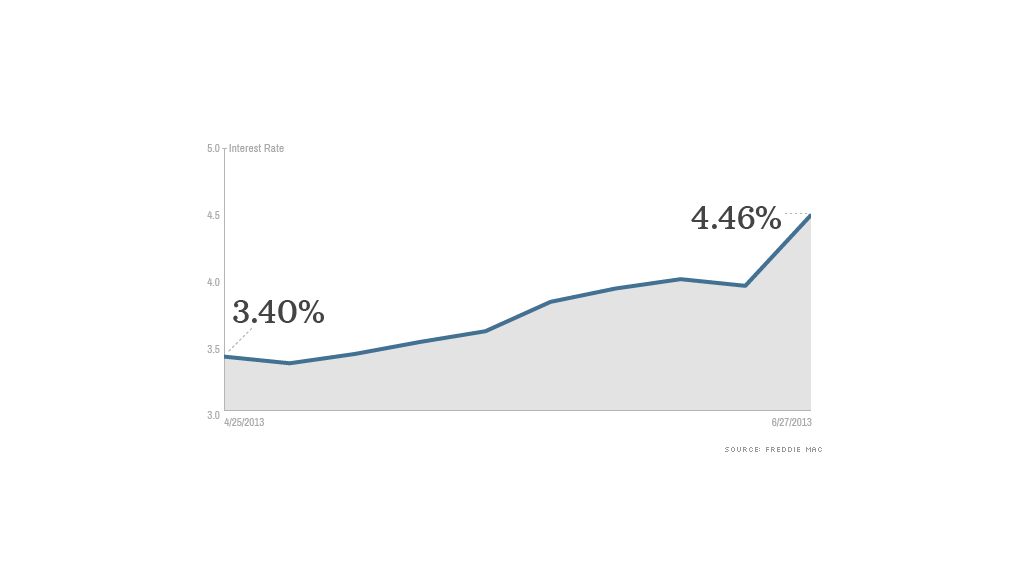 Rising interest rates have hit mortgages big time.
Rates on 30-year, fixed-rate home loans spiked 0.53 percentage points to an average of 4.46% this week -- the largest weekly increase in more than 26 years, mortgage giant Freddie Mac said Thursday.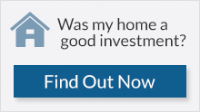 The 30-year loan, which stood at 3.35% as recently as early May, is at its highest level since July 2011.
Rates for 15-year loans, popular with homeowners refinancing their mortgages, jumped 0.46 percentage points to 3.5%.
An extra percentage point will cost homebuyers with 30-year, fixed-rate mortgages $56 more a month for every $100,000 they borrow.
Related: Best advice now for homebuyers and sellers
"If sustained, the rate increase will take some of the steam out of the housing market," said Mark Zandi, chief economist at Moody's Analytics.
The sudden jump in rates is driven by uncertainty over whether the Federal Reserve's economic stimulus program, called quantitative easing, will continue, according to Keith Gumbinger of HSH.com, a mortgage information provider.
"The aftermath of the Fed meeting and Mr. Bernanke's remarks ... about the future of QE continue to roil markets," Gumbinger said.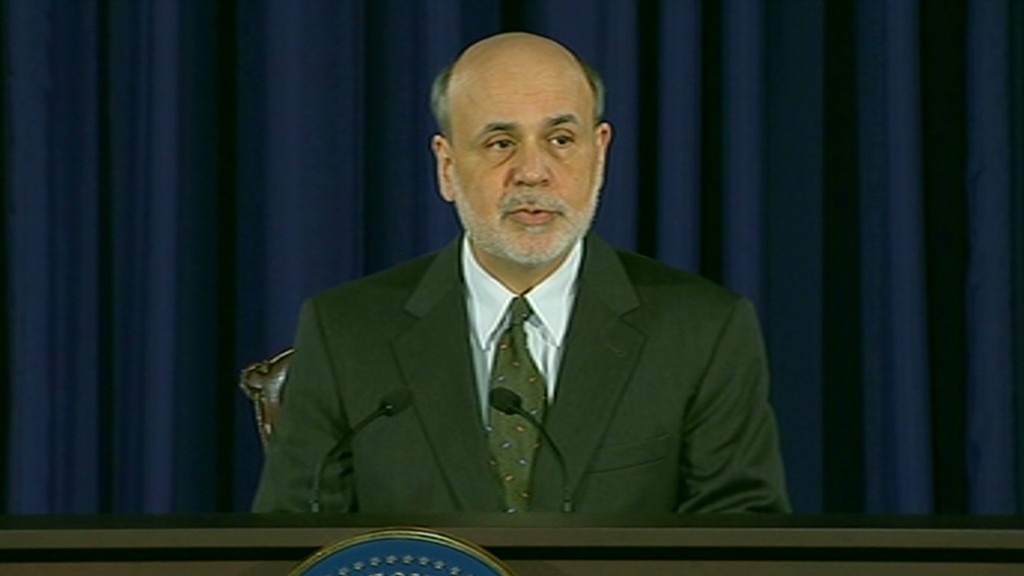 "Even though the chairman spoke about tapering QE over what will likely be an extended period of time -- through mid-2014 at least -- bond market participants headed for the exits," he added.
Related: Quiz: How much do you know about mortgages?
While the recent rise in rates has homebuyers on high alert, it might not be enough to cool the housing market. Home prices have risen 12% but are still about 28% below their 2006 peak. And, despite the recent spike, rates are still well under historic norms.
"Rates are still reasonable," said Zandi. "Going from 3.5% to 4.5% is not helpful, but it's not enough to make a big difference."