Stocks wrapped up the second quarter with all three indexes recording gains of between 2% and 5%, despite a challenging June.
The Dow, S&P, and Nasdaq are all up between 12% and 14% as the first half of the year ends.
June was not as sunny. All indexes ended the month down roughly 1%, making June the first losing month this year.
It wasn't the June swoon, but perhaps the June jitterbug? The Dow has swung more than 100 points on 15 out of the 20 trading days this month.
Related: Big winners on Wall Street are yesterday's dogs
Fears of Fed taper: Fed officials have been in major damage control mode, since Fed chairman Ben Bernanke kicked off tumult in the stock, bond and gold markets last week. He said the central bank could wind down its stimulus program later this year, if the economy continues to improve.
Fed governor Jeremy Stein, while trying to allay investor fears, appeared to have inadvertently stoked them Friday. He said the Fed could "hypothetically" consider tapering its bond buying in September.
Related: Fed officials in damage control mode
At the same time, he said investors were overreacting, but that didn't seem to make a dent in sentiment.
The Dow Jones industrial average dipped 114 points, or 0.8%, Friday. The S&P 500 lost 0.4%. Only the Nasdaq gained ground, moving just slightly positive.
All three indexes finished the week higher.
Click here for more on stocks, bonds, commodities and currencies
Richmond Fed president Jeremy Lacker said the Fed will keep buying bonds, "though at a decreasing rate over the next year."
Bond, gold carnage: The mere mention of any end to bond buying has recently sent bond investors scrambling for the exits. The yield on the 10-year Treasury note hit 2.65% earlier this week -- its highest level since August 2011 and well above the 1.6% in early May. The yield hovered around 1.5% at the end of Friday's trading day.
Gold prices have been slammed as well. Gold rose 1% Friday, but the precious metal slid 13% this month.
As volatility rose in June, so did the CBOE Volatility Index (VIX). The VIX rose 4% this month, and 37% for the quarter.
CNNMoney's Fear and Greed Index has had a wild quarter as well. A month ago it was in greed and even nudged into extreme greed in mid-May. But once Bernanke hinted at tapering, the needle quickly shot over to extreme fear.
Related: Fear & Greed Index slides back into extreme fear
BlackBerry bombs: Embattled mobile company BlackBerry (BBRY) reported first-quarter results Friday that fell short of analysts' forecasts. Shares tumbled 25%.
Nike (NKE) reported better-than-expected earnings, but analysts remain worried about Nike's ability to cut costs.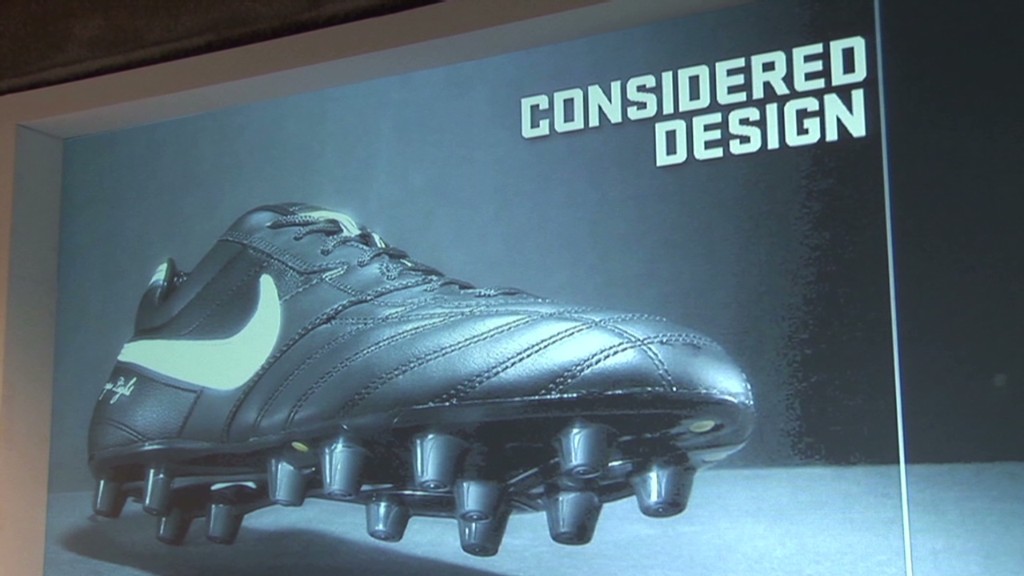 Shares of Accenture (ACN) moved lower after the consulting firm slashed expectations for its year-end results.
Shares of Pfizer (PFE) edged higher after the drug maker announced late Thursday that it would increased its share buyback program by $10 billion.
The restaurant chain Noodles & Co (NDLS)'s stock more than doubled from its $18 IPO price.