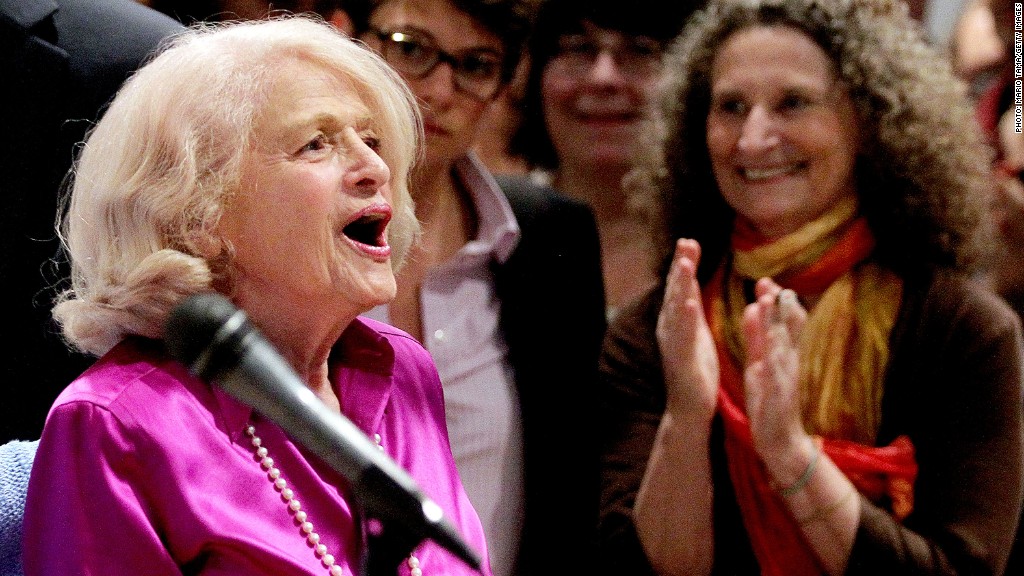 The Supreme Court decision this week striking down the Defense of Marriage Act means a lot of things to a lot of people.
But to Edith Windsor, the plaintiff who brought the case, the landmark ruling also means she will finally get back the $638,000 in estate tax payments she had to make to the IRS and to New York State after her spouse -- Thea Spyer -- died in 2009.
Normally, surviving spouses are entitled to inherit the estate of their late husband or wife tax free.
But because DOMA only recognized marriage between a man and a woman as legitimate for the purposes of federal law, same-sex spouses have not been entitled to the same privilege.
Related: Ruling is 'a huge relief' for couples
As a result, Windsor had to pay the federal government roughly $363,000, as well as $275,000 to New York state, where estate tax rules track the federal ones.
That money has been in limbo since Windsor sued to get it back in November 2010. Her case first went before a federal trial court judge in New York, then to the Second Circuit U.S. Court of Appeals, and finally to the U.S. Supreme Court.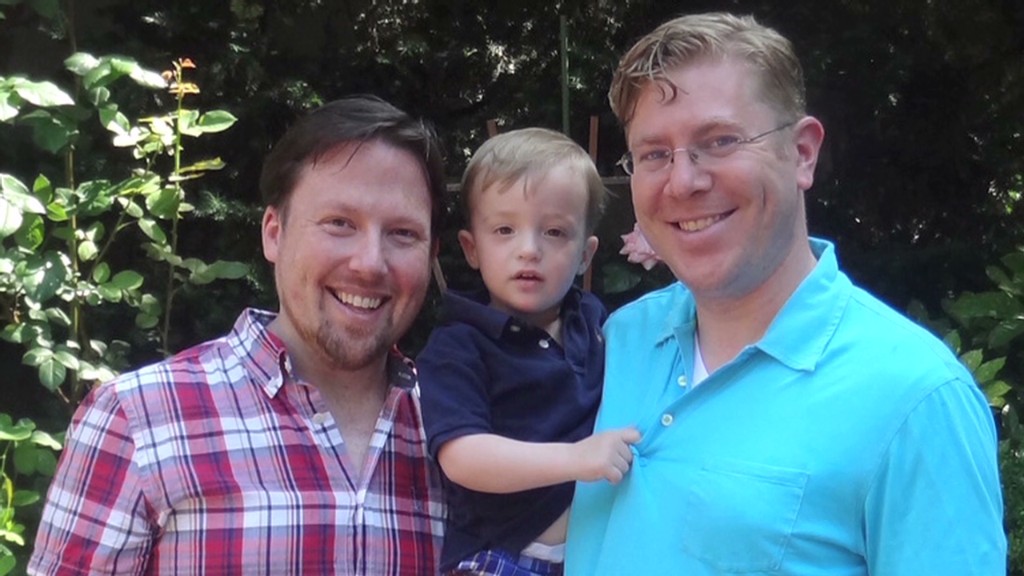 Windsor will also be paid interest on her refunds. Paul, Weiss, the law firm that represents her, estimates she will receive about $45,000 in interest on her federal refund and $25,000 on her New York State refund.
The other good news for the 83-year-old Windsor? Her lawyers won't be getting a cut because Paul, Weiss took the case pro bono.
Exactly when she'll receive her checks isn't clear yet, although the law firm says it expects it will be in a "reasonable amount of time."