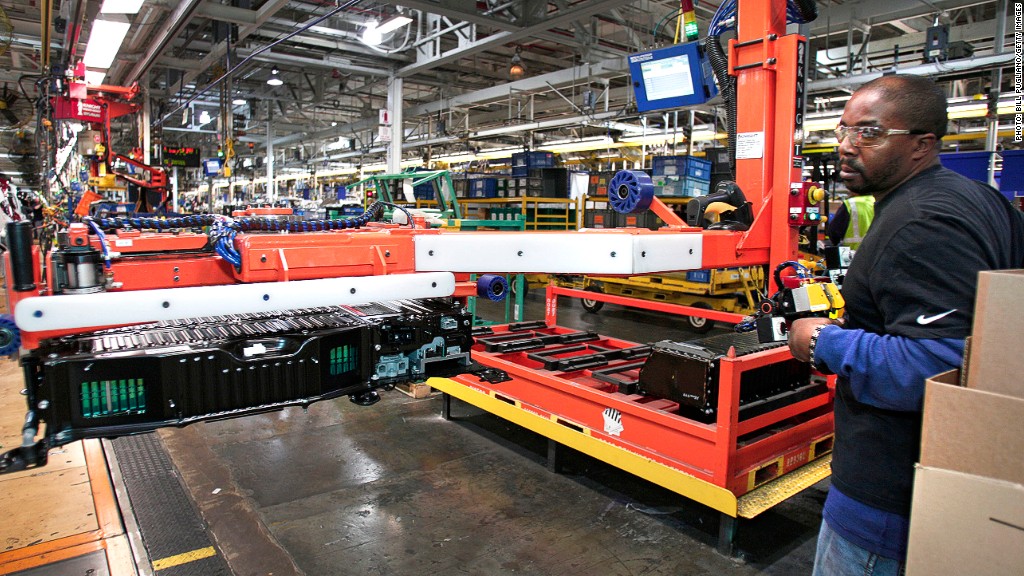 U.S. manufacturing activity expanded in June after it had contracted the previous month, according to a report released Monday.
The Institute for Supply Management's monthly index on the U.S. manufacturing sector came in at 50.9 in June, up from 49 in May. Any number above 50 indicates the sector is expanding.
The number beat the 50.5 that economists surveyed by Briefing.com were expecting.
Related: States spurn Medicaid funds
Manufacturers saw a jump in new orders, which rose by 3%, and production, which climbed 5%.
But employment in the sector suffered a blow in June. The report showed that manufacturing employment contracted for the first time since September 2009. This could be a worrisome sign ahead of the monthly employment report on the U.S. job market that is due out Friday.
While survey respondents noted that June sales appeared to have rebounded and that business is improving, some noted that the expansion they are seeing is slow.
Related: Only the wealthy feel economic recovery
"Slow growth continues to choke the recovery," one chemical products manufacturer said. "We are not out of the woods yet by any stretch of the imagination."
While the U.S. saw slight improvement in June, the state of global manufacturing is less certain. Two separate reports on the Chinese manufacturing sector pointed to a slowdown. Both an HSBC survey and the official Chinese statistics bureau's purchasing manager's index showed that manufacturing declined in June from a month prior.