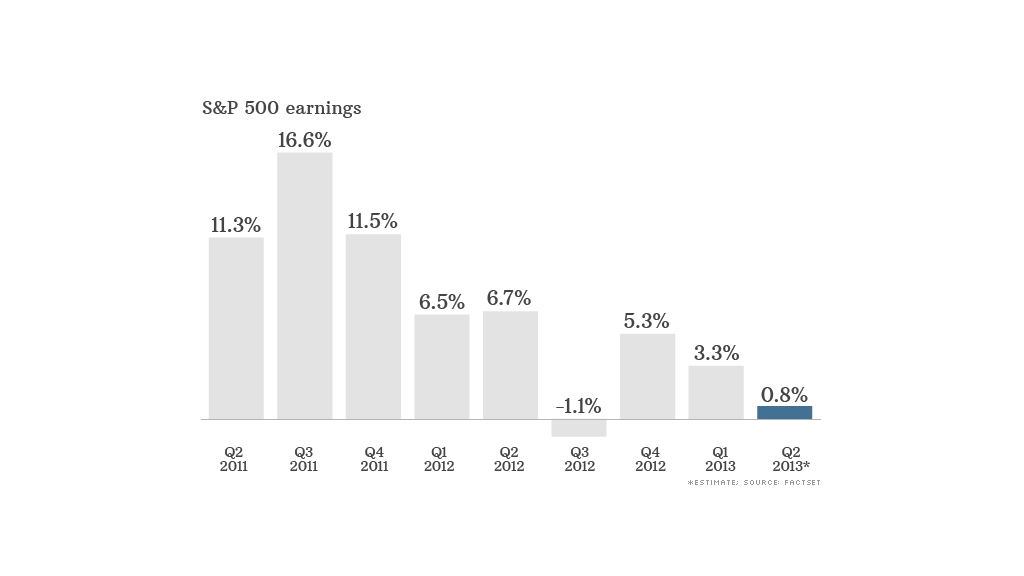 When companies begin reporting second-quarter results this week, investors will look for signs that profits can keep the bull market going once the Federal Reserve steps aside.
The prognosis is not good. Companies in the S&P 500 are expected to report overall earnings growth of less than 1%, according to FactSet.
Exclude the financial services industry, with projected profit growth of 17%, FactSet is forecasting an overall earnings decline of 2.4%.
In another troubling sign, a record number of companies have already issued negative guidance for the quarter.
Out of the 108 companies that have released forecasts, 87 have projected earnings below consensus estimates, according to FactSet. That's the highest number since the data provider started keeping records in 2006.
Related: Investors dumping bonds
Alcoa (AA) gets the ball rolling Monday. The aluminum producer is expected to report a profit, but revenue is projected to fall 1%, according to analysts polled by Thomson Reuters.
Revenue growth is expected to be weak for other companies too.
After a tepid 1.1% rise in the first quarter, sales for S&P 500 companies are expected to fall 0.3% in the second quarter, according to S&P Capital IQ.
That would mark the first time revenue fell for the group since the second quarter of 2009, when sales dropped nearly 12%, said Christine Short, a senior manager at the firm.
The expected decline is almost entirely due to a 15% revenue drop for companies in the energy sector. Makers of consumer staples, meanwhile, are expected to report revenue growth of 13%.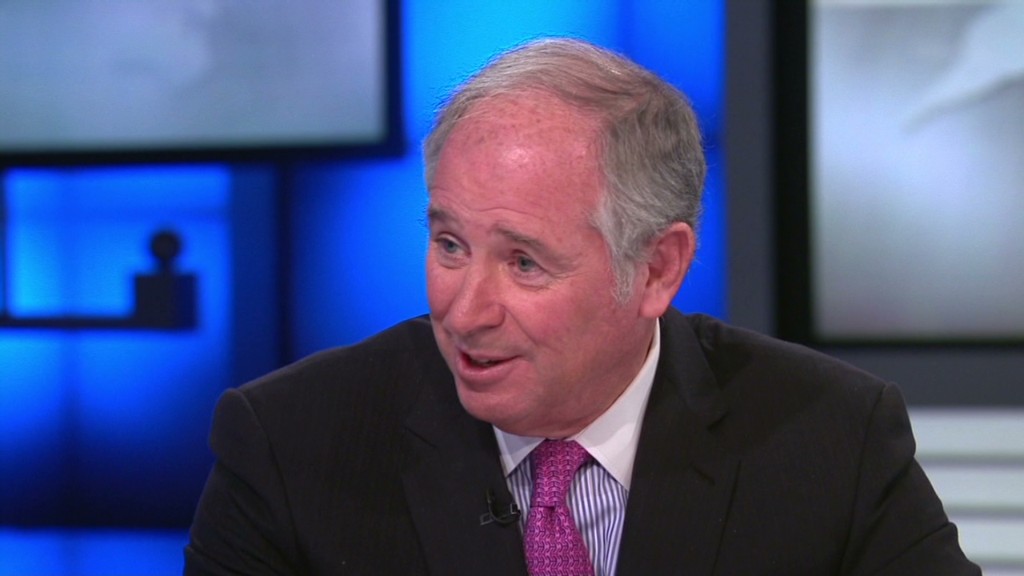 The mixed outlook for corporate results adds another layer of complexity for investors as they grapple with ongoing concerns about the Federal Reserve's stimulus policies.
That will make it harder to ignore the weakness in revenue growth, said Quincy Krosby, market strategist at Prudential Financial.
She said investors have been willing to overlook sluggish revenue growth as long as they believed the Fed would continue to support the economy. But that may no longer be the case now that the Fed has signaled it could slow the pace of its $85 billion-per-month bond buying program this year.
"Companies are doing a very good job of managing the bottom line, but investors want to see where future demand is coming from," said Krosby.
Related: Big winners on Wall Street are yesterday's dogs
Ideally, that future demand will come from a stronger U.S. economy, but that's still an open question.
While growth in the first quarter was weaker than previously estimated, investors have been encouraged by more recent reports on durable goods orders, home sales and consumer confidence.
"The market can probably handle some disappointing earnings news as long as macro backdrop is improving," said Brent Schutte, market strategist at BMO Private Bank.