Investors pushed stocks closer to record highs Tuesday after a positive start to earnings season gave global markets a tailwind.
The Dow Jones industrial average, the S&P 500 and the Nasdaq gained between 0.5% and 0.7%.
All three indexes have closed higher for four straight days in a row and the Dow is now less than 1% below the record closing high it hit on May 28.
Alcoa (AA) was the first Dow component to report second-quarter results after the markets closed Monday.
Alcoa's results, which topped forecasts, combined with lingering sentiment from last week's better-than-expected jobs report helped support stocks Tuesday, said Anthony Conroy, head trader at BNY ConvergEx Group.
Conroy said trading volumes were light as the market enters the "summer doldrums," though he added that investors were taking advantage of the recent pullback to add new positions. "After we had a bit of a correction, people are now putting money back to work," he said.
Click here for more data on bonds, commodities and currencies
Eye on earnings: Overall, earnings for companies in the S&P 500 are expected to grow 0.8% versus last year, according to FactSet.
That would be the worst since the third quarter of 2012, when the growth rate declined.
While companies could beat analysts' low expectations, investors are eager to see revenue growth based on consumer demand, rather than cost cutting.
"We want to see companies beating for the right reasons," said Conroy. "We want to see growth."
Firms including Yum! Brand, (YUM) JPMorgan (JPM) and Wells Fargo (WFC) are set to report results later this week.
Economy stuck in neutral: Recent Fed-driven choppiness has eased as investors put aside concerns about the Federal Reserve slowing down its massive bond buying program, which would remove some liquidity from the markets.
But the focus could shift back to the Fed Wednesday, when the central bank releases minutes from its most recent policy meeting and chairman Ben Bernanke makes a speech in Cambridge, Mass.
Separately, the International Monetary Fund cut its world economic growth forecast for the third time this year due to slowing emerging markets and a prolonged recession in the eurozone.
In an update to its World Economic Outlook, the IMF said Tuesday that it now expects world output to expand by just 3.1% in 2013, down from 3.3% in April. In January, it was forecasting growth of 3.5%.
Related: Fear & Greed Index driven by fear
European markets ended higher. The DAX in Germany gained more than 1.2%. London's benchmark FTSE 100 gained nearly 1% and the CAC 40i (CAC40)n Paris rose 0.6%.
The U.K. pound hit a new 2013 low after data on British industrial production and manufacturing came in weaker than expected.
Standard & Poor's lowered Italy's credit rating one notch to "BBB." The move reflects the weak growth outlook for Italy and an ineffective monetary policy, according to S&P.
Asian markets ended Tuesday with gains. Japan's Nikkei surged 2.6% as it recovered from a fall on Monday. But gains in China were more modest after a report on inflation came in higher than expected. China's CPI jumped to 2.7% in June, up from 2.1%.
What's moving: Shares of FedEx (FDX) jumped nearly 5% on speculation that activist investor Bill Ackman might take a stake in the parcel delivery company.
BlackBerry (BBRY) shares rose as the smartphone maker held its annual meeting with shareholders.
Tesla Motors (TSLA) is joining the Nasdaq-100 and replacing software company Oracle (ORCL). The electric car maker's stock rose above $125 -- more than four times what the stock was worth at the beginning of the year.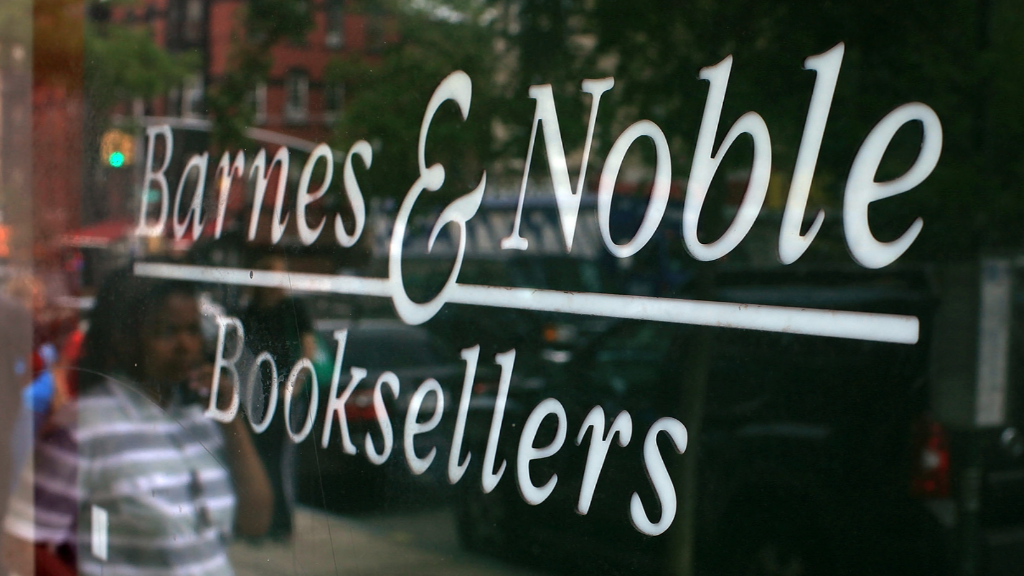 Barnes & Noble (BKS) shares rebounded, one day after the bookseller announced that CEO William Lynch was resigning. Barnes & Noble has no immediate plans to name a new CEO as it moves through a "transitional" phase.
Shares of Intuitive Surgical Inc. (ISRG) plunged after the surgical robotics company pre-announced results that disappointed investors.
Shares of Kroger (KR) rose to an all-time higher after it agreed to buy rival Harris Teeter (HTSI) in an all-cash deal valued at $2.5 billion.
NYSE Euronext (NYX) won a contact to take over Libor, the London interbank offered rate that has been at the epicenter of a wide-ranging bid rigging scandal.