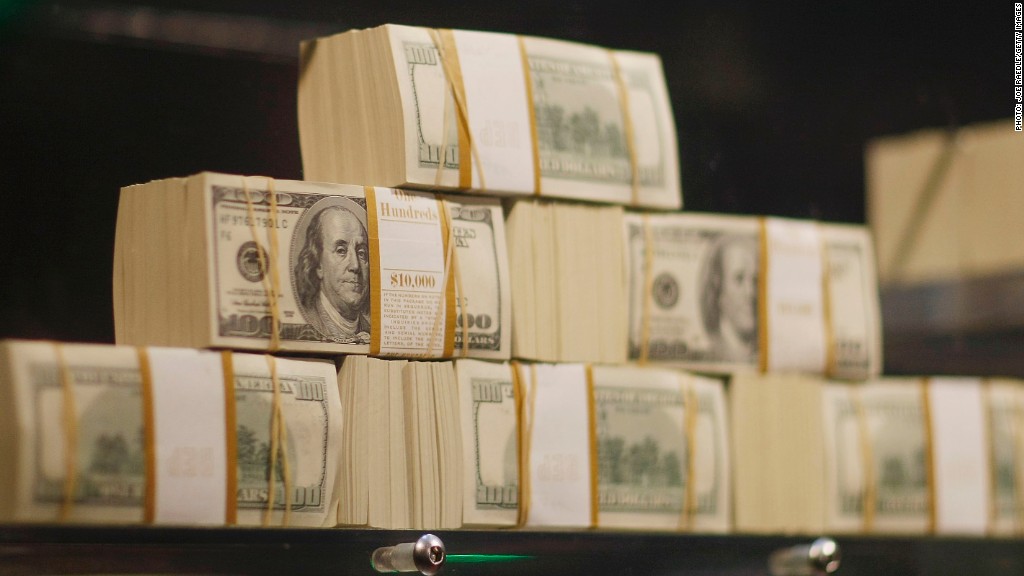 Have you recently paid a bribe to a local politician, judge or police officer?
If so, you're not alone. More than one in four people around the world have paid a bribe in the past year, according to a global survey conducted by Transparency International.
Released Tuesday, the survey finds that corruption is a growing problem, with a majority of respondents saying that the situation has deteriorated in their country over the past two years.
The survey also shows that in many countries, people are losing trust in government institutions.
Political parties are seen as the most corrupt class of organization in some 51 countries. Thirty-six countries name the police as the most corrupt, while another 20 countries say the judiciary is their biggest source of trouble.
Related story: Just thinking about money can corrupt you
More than 50% of people think that their government is controlled by small groups and special interests.
In Cyprus, Greece, Lebanon, Russia, Tanzania and Ukraine, that number jumps above 80%.
"The majority of people around the world believe that their government is ineffective at fighting corruption and corruption in their country is getting worse," Transparency International said in the report, which was based on a survey of 114,000 people in 107 countries.
Related story: Wal-Mart expands foreign corruption probe
Certain countries are in more trouble than others. Liberia and Sierra Leone rank at the bottom, with more than three in four of those surveyed saying they had paid a bribe in the past year.
Bribery rates were over 50% in Cambodia, Senegal, Cameroon, Ghana, India, Tanzania, Kenya, Libya, Mozambique, Uganda, Yemen and Zimbabwe.
At the other end of the spectrum, Australia, Belgium, Portugal, Malaysia, Finland, Denmark and Croatia were among the countries reporting a bribery rate of less than 5%.
Somewhere between 5% and 9.9% of respondents in the United States and United Kingdom said they had paid a bribe.
Related story: China cracks down on military use of luxury cars
The surveys suggest that corruption cuts across societies and demographics.
Some large, sophisticated economies have governments that are perceived to be under the control of a select few. According to the survey results, Italy, Spain, Belgium and Israel fall into this category.
So what's to be done? Transparency International says authorities must make sure corrupt officials do not escape punishment.
"Impunity is anathema to the fight against corruption and, especially in the judiciary and law enforcement sectors, is a direct challenge to the rule of law," the group said.