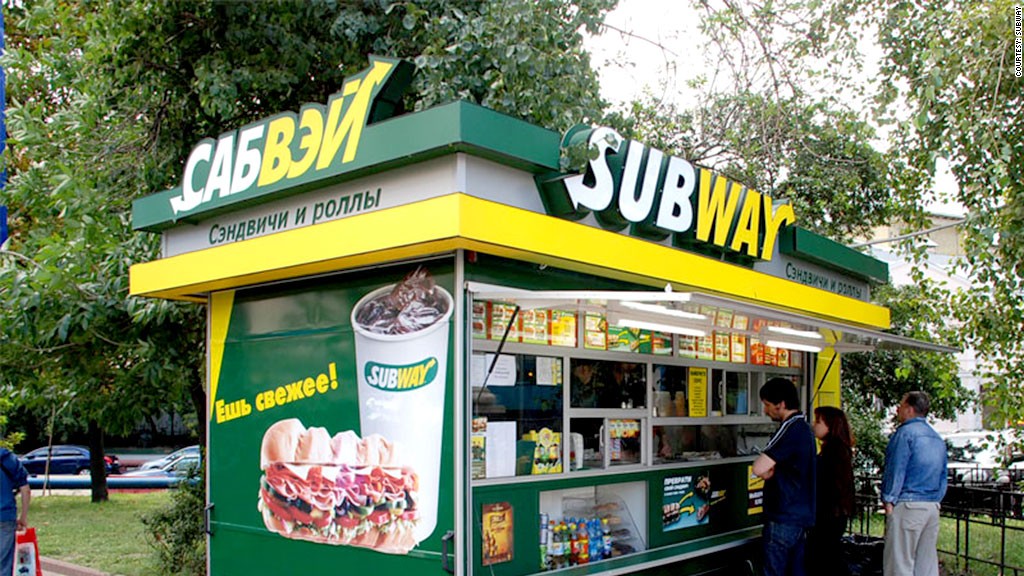 At this year's franchise expo in New York City, Americans dreaming of opening up their own pizza shop or burger joint were often fourth in line behind Kuwaiti, Chinese or Peruvian executives.
Foreigners made up nearly a fifth of the attendees, and even small companies found themselves awash in attention. There's an insatiable appetite abroad for American franchises.
Take, for instance, the four Bolivian businessmen who crowded around the Wing Zone booth to make their case: Bolivia's ready for chicken wings, and Wing Zone is just the right American brand to bring back home.
With 60 or so locations in the United States, Wing Zone isn't exactly a big player when compared to, say, McDonald's. But international expansion, once reserved for only the largest brands, is gaining popularity for even the smallest franchises.
Related: For Fatburger, Obamacare delay came too late
"It's really picked up in the last year," said Wing Zone founder Matt Friedman, who plans to add locations in Colombia, Malaysia, Russia and the United Arab Emirates this year.
American brands are growing faster abroad than they are domestically, according to a CNNMoney review of industry data collected by the Franchise Times. From 2010 to 2012, domestic growth was largely flat -- or even down -- for the top 10 brands. Meanwhile, growth exploded abroad.
The number of McDonald's (MCD) locations grew by 1% at home, but locations abroad grew 5%. 7-Eleven expanded its convenience stores by 10% domestically, versus 19% internationally. KFC (YUM) closed more U.S. units than it opened, while it expanded by 14% elsewhere.
The U.S. economic downturn made it harder for American brands to expand domestically.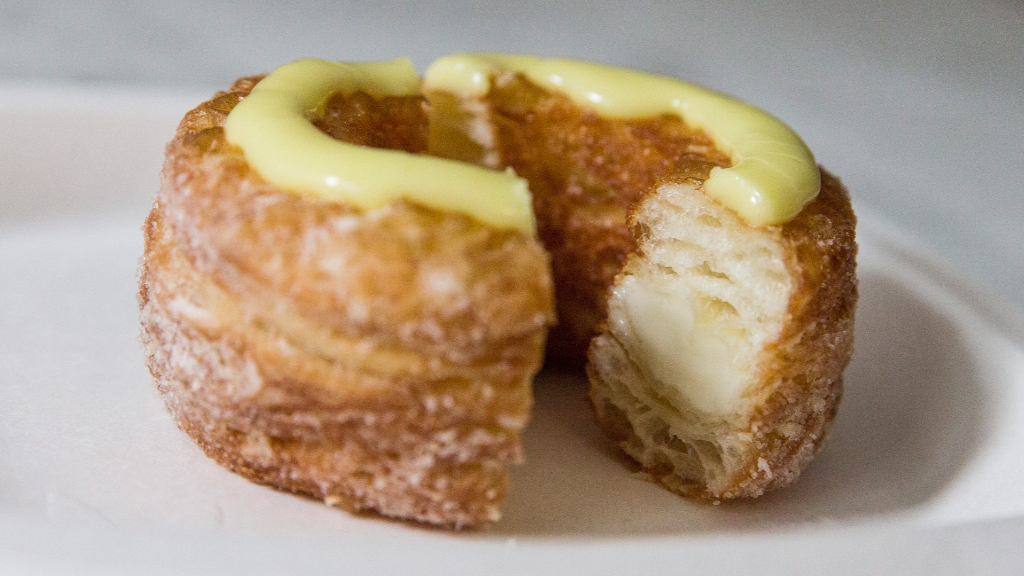 "The smart franchisors refocused their attention on growing internationally," said Scott Lehr of the International Franchise Association, where he helps oversee business development.
They've turned to entrepreneurs like Asfaque Ahmed. Having inherited a fortune from his grandfather's land in Bangladesh, the 28-year-old has bought a garment supply factory that produces Ralph Lauren T-shirts, a mustard oil manufacturing facility and a restaurant.
At the expo, he had his heart set on bringing a Subway franchise to Bangladesh.
"Our food is so oily," Ahmed said. "If I introduce low-calorie and low-fat food, it'll be great."
Ahmed could be among the first. Subway is actively seeking franchisees in Bangladesh, and its chief development officer, Don Fertman, said Ahmed fits the profile for an ideal candidate: young, enterprising and thirsty for taking on a new brand.
But getting approval to open a franchise is much like landing a job, so Ahmed will also need to show a track record of business success. Ahmed faces a lot of competition.
American brands are awash in foreign offers. At Subway alone, annual inquiries from foreigners have doubled in five years to 200,000.
Related: New York bakery defends Cronut trademark
The flood of demand has given U.S. companies an upper hand. Even smaller franchises can demand more satisfying terms, such as requiring franchisees to open several locations at once.
This reduces the headache of expansion. Entering a new country generates the need to establish new supply chains. The more locations there are, the more sensible that new supply line is.
That's what the Wing Zone franchise is currently gunning for. Friedman is now in talks with Ricardo Issa, a fitness club owner, to possibly open 10 Wing Zone restaurants across Bolivia, where chicken wing restaurants are a rarity.
"Being a pioneer in a new country is always exciting," Friedman said. "We think that South and Central America are amazing opportunities for us. We want to be the first wing franchise there. If we do it right, being the first to market is such an advantage."