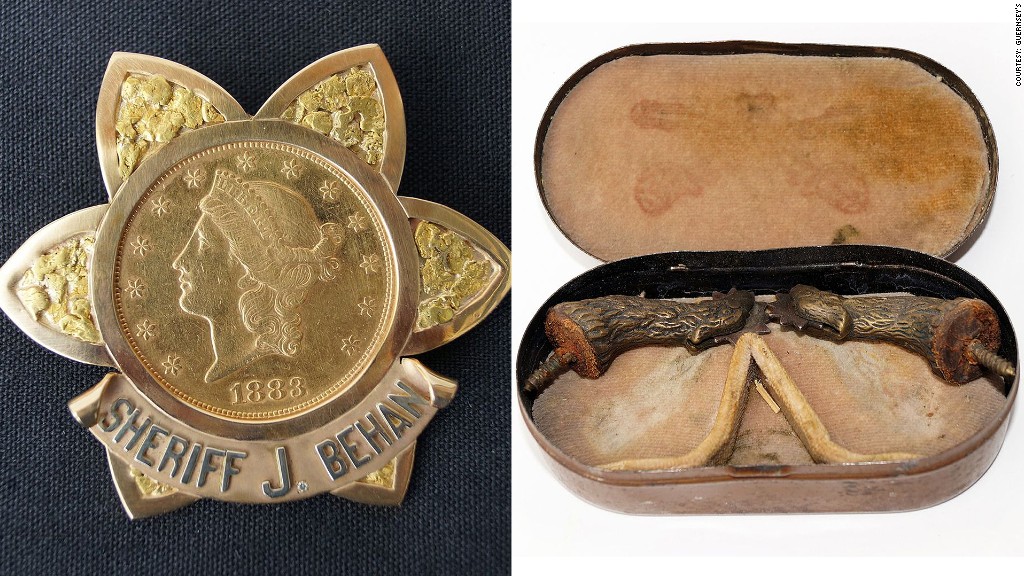 Harrisburg is looking back -- way back -- as a way to help it move forward from its financial mess.
The capital of Pennsylvania is auctioning off thousands of historical artifacts to help pay down its debt. Buyers can scoop up 500 historic guns, furniture from Western saloons and brothels, swords from the Revolutionary War, wagons and American Indian jackets trimmed with rabbit fur and fringe. It's a treasure trove of rarities including Buffalo Bill's pipe, Annie Oakley's jewel box, and a wanted poster for outlaw Jesse James.
Harrisburg's troubles started more than a decade ago, when the city decided to invest in a trash incinerator, hoping to make money from fees by taking in trash from neighboring towns. Instead, the investment turned sour and left the city with over $300 million in debt.
Related: SEC sues financially troubled Harrisburg
The auction raises the question of why Harrisburg has amassed such a vast collection of Western and historical goods.
The answer can be traced to the aspirations of former mayor Stephen Reed, who served from 1981 to 2009. Reed hoped to build new museums brimming with historical gems in order to spur tourism and bring much-needed money to the town.
Under his direction, the city spent millions to fill the museums. But plans never got off the ground, and the collection of more than 8.000 artifacts has been collecting dust in storage facilities.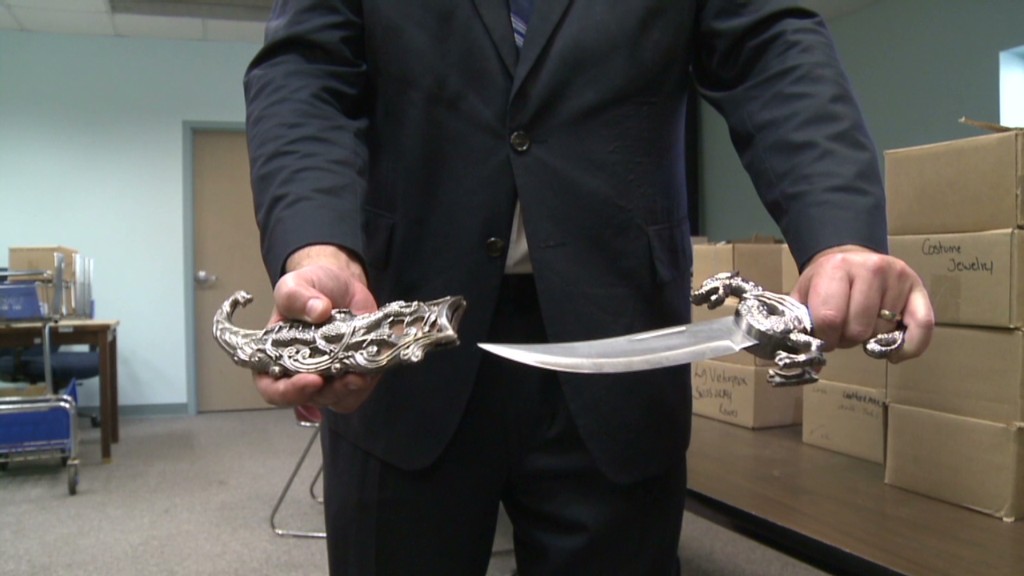 Harrisburg attempted to file for bankruptcy in 2011, but the filing was dismissed by a federal bankruptcy judge. Today, the city of roughly 50,000 is under state receivership and remains saddled with the incinerator debt.
There was even more trouble this spring, when the Securities and Exchange Commission sued the city for fraud, alleging that officials in the Pennsylvania capital misled the public about the city's financial condition.
Auction house Guernsey's, which is running the sale, said there's also a historical connection. Harrisburg was once thought to be the "Gateway to the West" early in United States history, when pioneers and settlers headed out in directions largely unknown, the auction house said.
The auction will run from July 15 to the 21st.