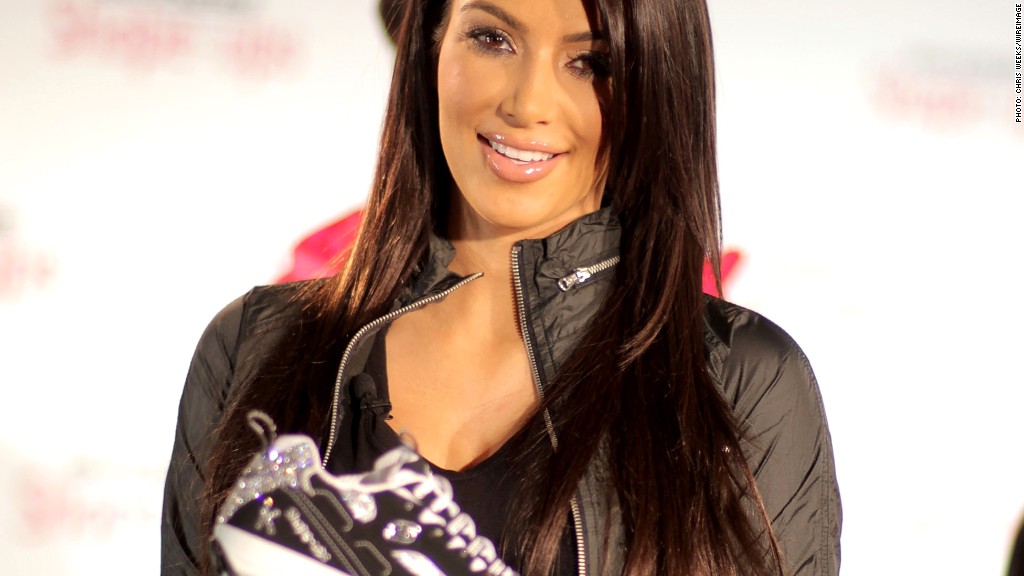 Skechers is finally paying back the customers it's accused of deceiving with the false promise that its athletic shoes would magically tone their booties like reality TV star Kim Kardashian.
The Federal Trade Commission is mailing 509,175 refund checks to purchasers of Shape-ups and other so-called toning shoes from Skechers after the company agreed to pay a $40 million settlement.
The FTC said that Skechers (SKX) was paying the price for having "deceptively advertised its toning shoes, including making unfounded claims that its Shape-ups shoes would help people lose weight, and strengthen and tone their buttocks, legs and abdominal muscles."
Skechers recruited celebrities to tout the shoe's claims. The company ran an ad starring Brooke Burke of "Dancing with the Stars," who claimed that she burned calories just by wearing Shape-ups. The company also featured Kardashian in a sultry 2011 Super Bowl spot in which she dumps her shirtless personal trainer for a pair of Shape-ups.
"The value proposition is that Shape-ups help you burn more calories and exercises your muscles," said Skechers Fitness Group president Leonard Armato to CNNMoney in 2011.
Related: Lululemon sued for see-through yoga pants
The FTC said that Skechers also made "deceptive claims" about Resistance Runner, Toners and Tone-ups shoes.
The checks from the FTC must be cashed by Oct. 10, 2013. The amount of the individual refund "is based on the portion of their claims that was approved," said the FTC. It's too late to file for a refund.
Skechers is still selling Shape-ups and Tone-ups on its site, but there's no mention of buttock-toning abilities.
Skechers isn't the only shoe company to pay the price of false booty-shaping claims. Reebok had to pay the FTC $25 million in 2011 for "deceptively" advertising the buttock-toning abilities of EasyTone shoes.