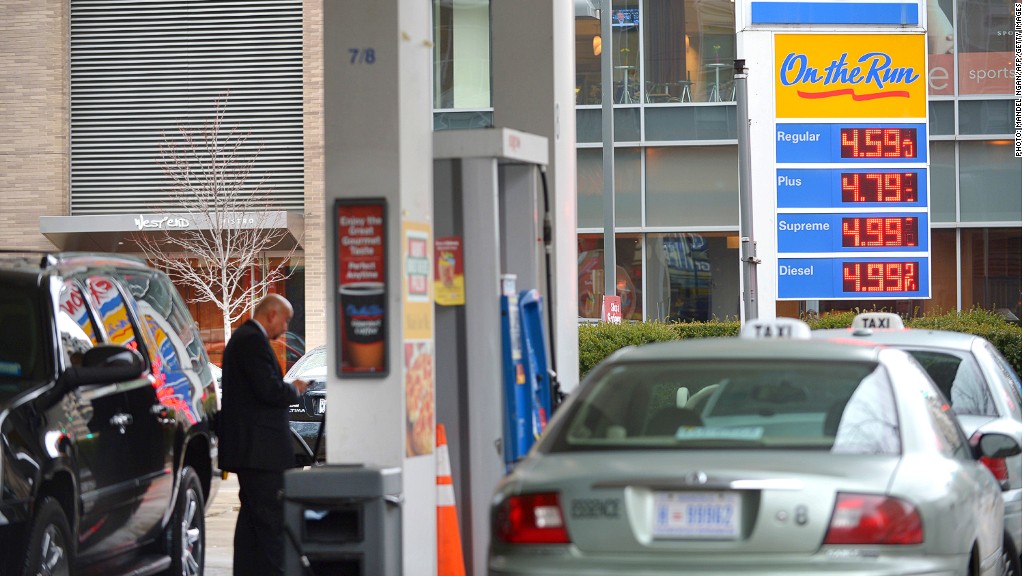 Prices for groceries and clothing and other goods all increased in June, but inflation remains below 2% a year.
The Consumer Price Index, a key measure of inflation, rose 0.5% over the month, according to the Labor Department. That was the largest monthly increase since February, and came as a surprise to economists, who predicted the report would show inflation accelerated 0.3% in June.
Still, other indicators show inflation remains tame over the long run.
Compared to a year earlier, prices are up only 1.8%, a level that's considered low and consistent with a slow-growing economy.
"Inflation signs we're seeing don't point to some sort of hyperinflation, but it does suggest there are normal inflationary pressures in the economy which may be a sign of further recovery," said Steve Cunningham, director of research and education at the American Institute for Economic Research. "As long as it's well contained, there's no fear of a bigger problem."
Stripping out volatile gas and food prices shows core inflation was up only 1.6% over the last 12 months, the smallest annual change since June 2011.
This level is consistent with another key measure of inflation, watched closely by the Federal Reserve, which shows core inflation has been around 1% recently. The central bank aims to keep inflation around 2% over the long-term.
The Fed has been falling well below that target this year, but if signs point to an acceleration in inflation in the future, that could give the central bank more reason to start slowing its stimulus program later this year.
Related: 'About half' of Fed officials expect QE3 to end this year
The current policy entails buying $85 billion a month in Treasuries and mortgage-backed securities, in an effort to lower long-term interest rates. Talk has turned to when the Fed should start to reduce the pace of those purchases, and eventually end the program completely.
"The Fed has been so aggressive in its expansionary policy, and people are concerned that will ultimately manifest in an uncomfortably high inflation rate," Cunningham said. "As we see signs of inflation picking up, that makes it more likely the Fed will start to take a less aggressive stance."