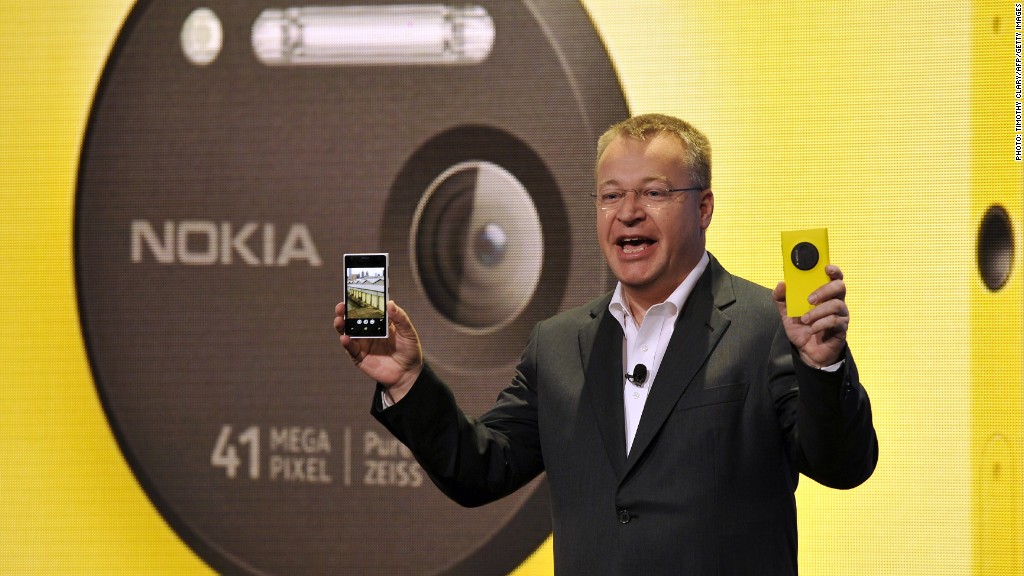 That turnaround at Nokia just isn't happening yet.
The struggling Finnish smartphone maker continues to lose business in all its major divisions, even as its much-hyped Lumia smartphones are gaining traction.
Nokia's (NOK) second-quarter revenue dropped 24% to €5.7 billion, compared with the prior year. Sales were also down 3% from the first quarter.
The numbers disappointed investors. Shares of Nokia tumbled 5% in premarket trading.
But Lumia sales were the one bright spot.
Nokia shipped 32% more Lumias in the latest quarter, compared with the first three months of the year. But overall sales of smartphones and regular cell phones are still declining.
Nokia has been struggling for years as it competes against smartphone leaders such as Samsung and Apple (AAPL).
In the first quarter alone, Nokia lost nearly 5 percentage points of global market share, according to research firm Gartner.
Related: Nokia's new Lumia packa a crazy 41-megapixel camera
However, Liberum analyst Janardan Menon said he was happy with how the Nokia Siemens Networks division was performing.
"Nokia Siemens Networks is doing extremely well," he said "That's helping the overall company."
Investors have welcomed Nokia's plan to pay $2.2 billion to buy the entire Nokia Siemens Networks unit, which is 50% owned by Siemens (SI).
This unit is Nokia's main profit driver, and competes against China's Huawei and ZTE Corp (ZTCOF).
Menon said the acquisition will help the company improve its entire smartphone unit.
Related: Nokia's $20 (and profitable) cell phone
Earlier this month, Nokia unveiled a new Lumia smartphone with a 41-megapixel camera, in a bid to get consumers to give its devices a second look. The company is hoping a super high-end camera could differentiate its phones in a crowded market.
It is also selling very basic Lumia phones in developing markets.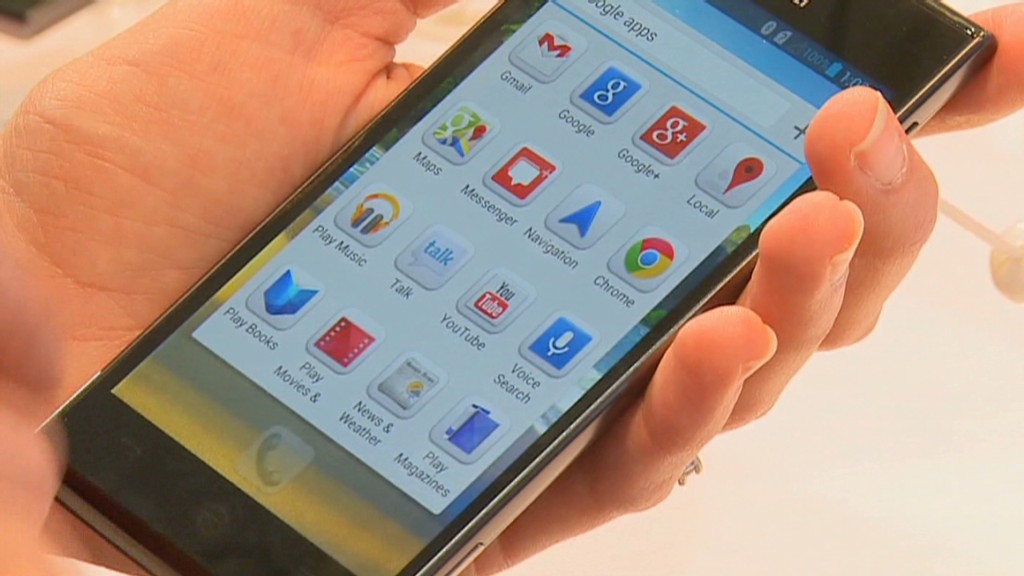 Back in 2006, Nokia controlled half of the smartphone market, but that was before Apple released its game-changing iPhone in 2007.
Nokia's stock traded above $40 in late 2007. Today, it's worth little more than $4.