Investors pushed the Dow and S&P 500 into record territory once again Thursday, as they welcomed a batch of strong earnings and a drop in jobless claims.
The Dow Jones industrial average gained 78 points, or 0.5%, to end at a record closing high of 15,548.54. The S&P 500 also rose 0.6% and finished at a record closing high. Earlier, both indexes rose to fresh all-time trading highs.
While the Dow and S&P 500 gained traction, the Nasdaq lagged, gaining only a handful of points for the day. The tech-heavy index was weighed down by poor performing stocks like eBay and Intel.
Despite the minimal uptick, the Nasdaq still managed to close at its highest level since September 2000.
All three indexes are up sharply for the year.
The Dow and S&P 500 have gained nearly 19% while the Nasdaq has rallied almost 20%. (Click here for more on stocks, bonds, commodities and currencies)
Healthy earnings propel stocks: IBM (IBM) shares climbed after the tech stalwart reported a 3% jump in net income for the second quarter, to $4.3 billion, excluding special charges. IBM also raised its outlook for the year. The company's stock was among the top performers in the Dow Thursday.
Shares of Morgan Stanley (MS) jumped after the financial firm reported a quarterly profit in line with estimates, though revenue beat forecasts. Shares of rival banks including Bank of America (BAC), JPMorgan Chase (JPM) and Goldman Sachs (GS) also increased sharply.
UnitedHealth Group (UNH) also reported earnings above forecasts and improved its outlook. Shares of the insurance giant were among the the best performing in the S&P 500.
"A lot of these earnings are stepping over an extremely low bar, but still stepping over the bar, which is reason for some optimism," said Kim Forrest, senior equity analyst at Fort Pitt Capital Group.
Related: Fear & Greed Index, still greedy
In other earnings news, Verizon (VZ) reported a 21% jump in quarterly net income from a year earlier. But shares of the company dipped due to a worse-than-expected wireless service profit margin.
Nokia's (NOK) stock price dropped after the Finnish phone maker reported a 24% plunge in quarterly sales from a year earlier.
Late Wednesday, Intel (INTC) reported second-quarter profits that fell 29% versus a year prior, sending shares lower. The company also said it expects revenue to be flat this year, after previously forecasting a modest increase.
eBay (EBAY) shares dropped 7% after the online auction site offered third quarter projections below analysts' expectations.
After the closing bell Thursday, both Google (GOOG) and Microsoft (MSFT) delivered worse-than-expected earnings results, sending shares sharply lower in after-hours trading.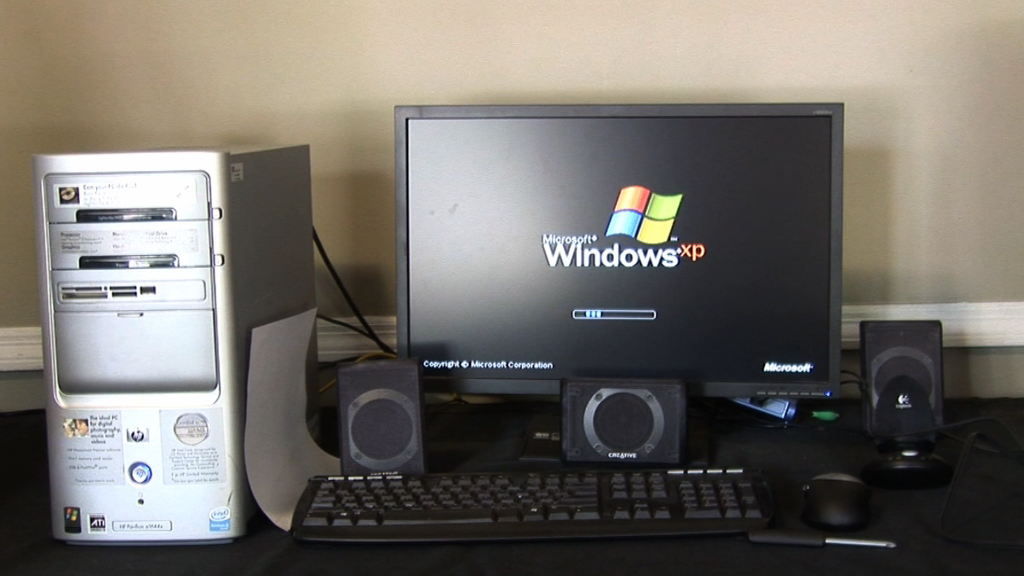 Aside from earnings, Dell (DELL) shares rose during the trading day Thursday after the company postponed the final vote on its pending $24.4 billion buyout offer from founder Michael Dell and private equity firm Silver Lake in an effort to "solicit further shareholder votes," according to comments made by special committee member Alex Mandl.
Shares of Boeing (BA) rose, recovering from last week's slide following the 787 Dreamliner fire at London's Heathrow Airport. Investors were relieved after Boeing said that it could remove the emergency locator beacon that British regulators identified as the most likely origin of the fire.
Related: Favorite stocks of high speed traders
Jobless claims drop: Initial jobless claims declined more than expected to 334,000 for the week ended July 13, the lowest level since early May. Claims were expected to drop to 348,000, according to Briefing.com's consensus of economist forecasts.
The four-week moving average, which smooths out some of the volatility in the weekly reading, also declined slightly. Over the past few months, it's been hovering near levels not seen since 2008.
Investors were also encouraged by a separate report that showed manufacturing activity in the Mid-Atlantic region expanded at a faster pace than analysts projected.
Bernanke: Bernanke appeared before the Senate Banking Committee Thursday. He testified before the House Financial Services Committee on Wednesday, reiterating that the Fed will keep its stimulus policies in place for as long as necessary.