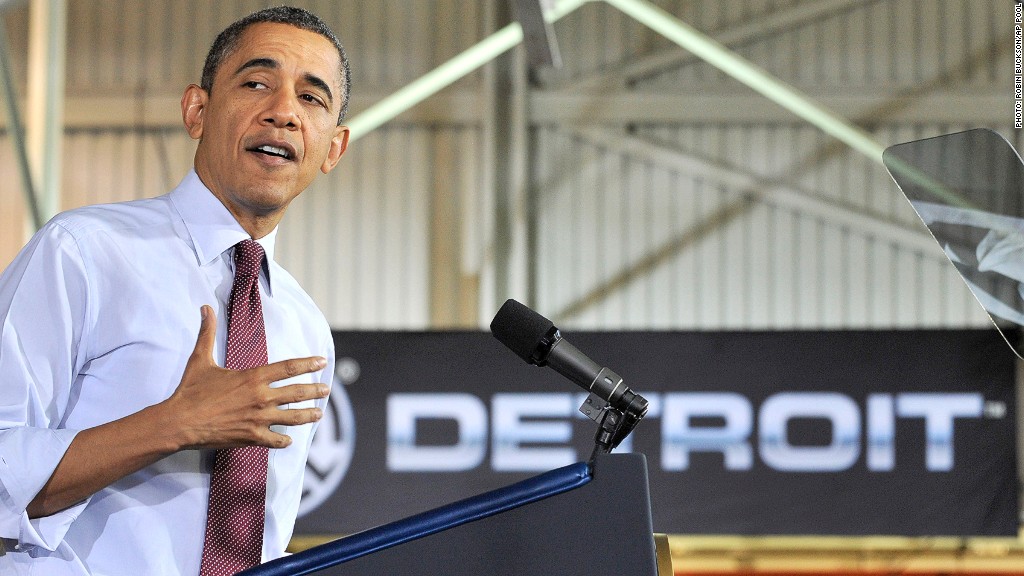 Four years ago, the Obama administration rode to the rescue of two Detroit automakers, pouring $80 billion into General Motors and Chrysler Group to see them through their bankruptcies.
But their hometown won't get a similar bailout, even as Detroit becomes the largest municipal bankruptcy in U.S. history.
While automakers begged for a bailout in 2008 and 2009, Kevyn Orr, the emergency manager appointed to oversee Detroit's finances, told CNN that he never asked the White House for help before deciding to go ahead with the bankruptcy filing.
"We have to solve these problems ourselves. The concept that someone else is going to come in and solve problems of our making isn't exactly productive," he said.
White House Press Secretary Jay Carney wasn't about to promise any help when asked about the bankruptcy Friday.
"You have heard leaders in Michigan say, and we believe they're correct, that this is an issue that has to be resolved between MIchigan and Detroit and the creditors," he said.
Related; Detroit files bankruptcy
There are a couple of differences between the automakers and their hometown.
President George W. Bush, who got the auto bailout rolling, and President Obama, who approved most of the federal support, both could do so without Congressional approval, using money in the Troubled Asset Relief Program (TARP) intended to deal with the overall financial crisis. In fact, Senate Republicans rejected the Bush administration's request for an auto bailout in 2008, forcing him to turn to TARP.
That blank checkbook no longer is available.
It's virtually impossible that Congress would approve a Detroit bailout this time around, especially with so many other local governments around the country facing their own financial problems.
Related: What's next for Detroit
But even if Obama still had the ability to bail out Detroit, it's not likely he would do so, said Jared Bernstein, senior fellow, at the Center for Budget and Policy Priorities, a liberal think tank.
Bernstein was the top economic adviser to Vice President Joseph Biden and on the task force that came up with the bailout plans in 2009. He said the carmakers were bailed out because, after the meltdown in financial markets, there was no money available to fund operations at GM and Chrysler as they reorganized.
Without a bailout, both companies would have closed and liquidated, which would have rippled into bankruptcies and job losses across the rest of the auto industry and the U.S. manufacturing base.
"For the government to intervene, it's a very big deal. You only do so if the alternative is a market failure that will have systemic disruptions to the economy," Bernstein said. "That was the case then. I don't think that's the case here."
Related: Detroit's workers and retirees face big cuts
But the lack of a bailout will cause pain this time around. Specifically, there's a good chance that city employees and retirees will end up with the pension and post-employment health care benefits slashed.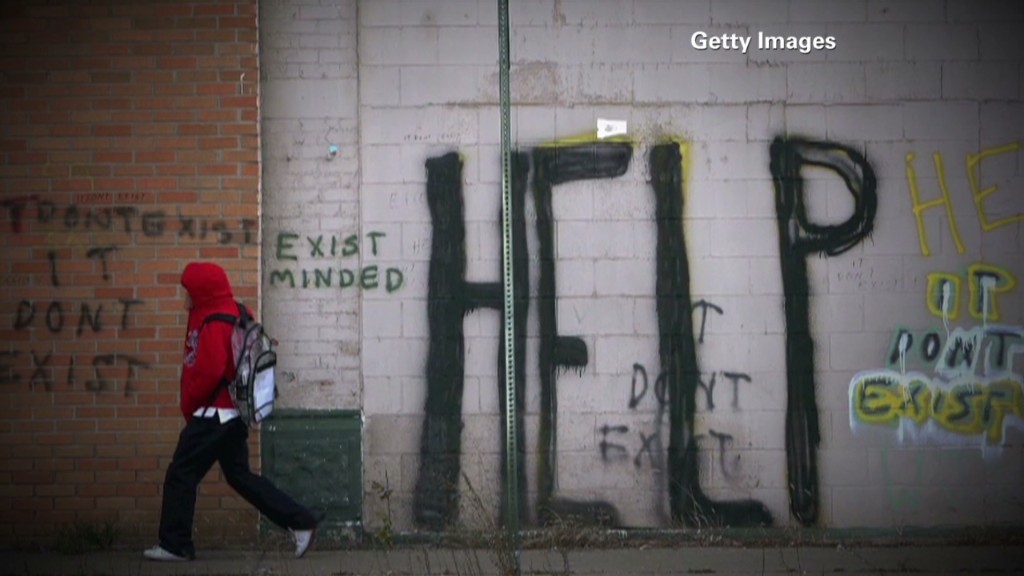 The GM and Chrysler employees and retirees saw their pay and benefits essentially untouched by the bankruptcy process. The federal bailout allowed the Treasury Department to call the shots in bankruptcy court, so management and other creditors did not go after those benefits. That won't be the case this time.
Experts say there will be city retirees in Detroit who lose some of their benefits living next door to retired autoworkers who did not lose theirs.
"I believe [the bankruptcy process] will be effective in this case, even though there will be a lot of pain between here and there," said Bernstein.
-- CNN's Poppy Harlow and Dan Lothian contributed to this report.