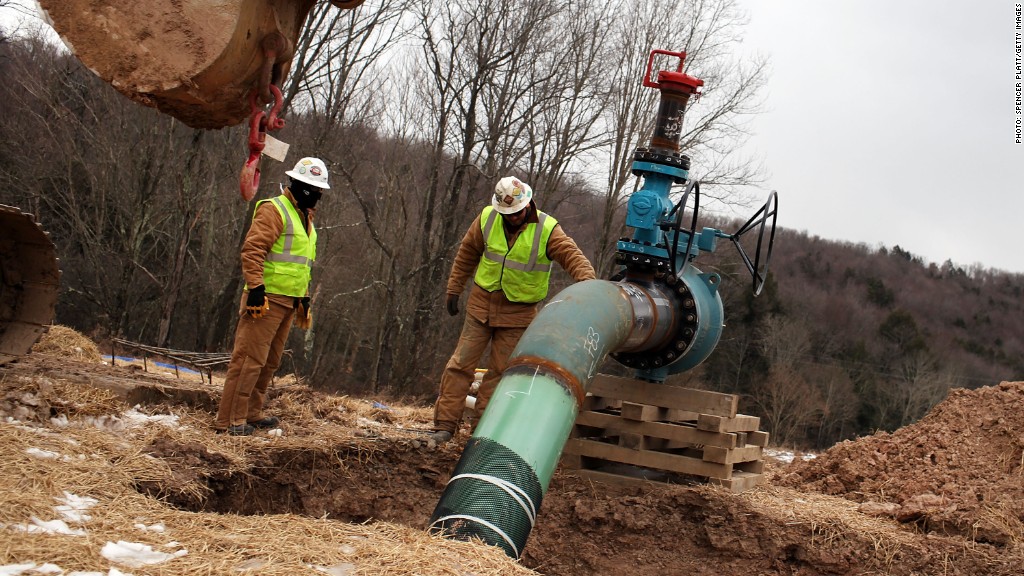 The U.K. government is planning to slash taxes for energy companies in a bid to stimulate a U.S.-style shale gas boom.
The Treasury has proposed cutting the tax rate on production income to 30% for the fledgling shale gas sector, compared to the typical 62% rate that most oil and gas companies pay.
"Shale gas is a resource with huge potential to broaden the U.K.'s energy mix," said Chancellor George Osborne. "We want to create the right conditions for industry to explore and unlock that potential."
The proposal also outlines other financial incentives for the sector. The government hopes the measures will stimulate £14 billion ($21 billion) in shale gas investment this year and create thousands of jobs.
Related: U.K. prepares for U.S.-style shale gas boom
A handful of energy companies have been granted licenses to look for shale gas opportunities in regions across the U.K. According to a recent report, it shouldn't be too difficult to find those deposits.
The British Geological Survey estimates that northern England has as much as 2,281 trillion cubic feet of gas - a monumental amount given that the U.K. uses only 3 trillion cubic feet each year.
However, experts say only a fraction of the available shale gas -- between 10% to 30% -- can actually be extracted from the ground, while the remainder is unreachable and uneconomical to pursue.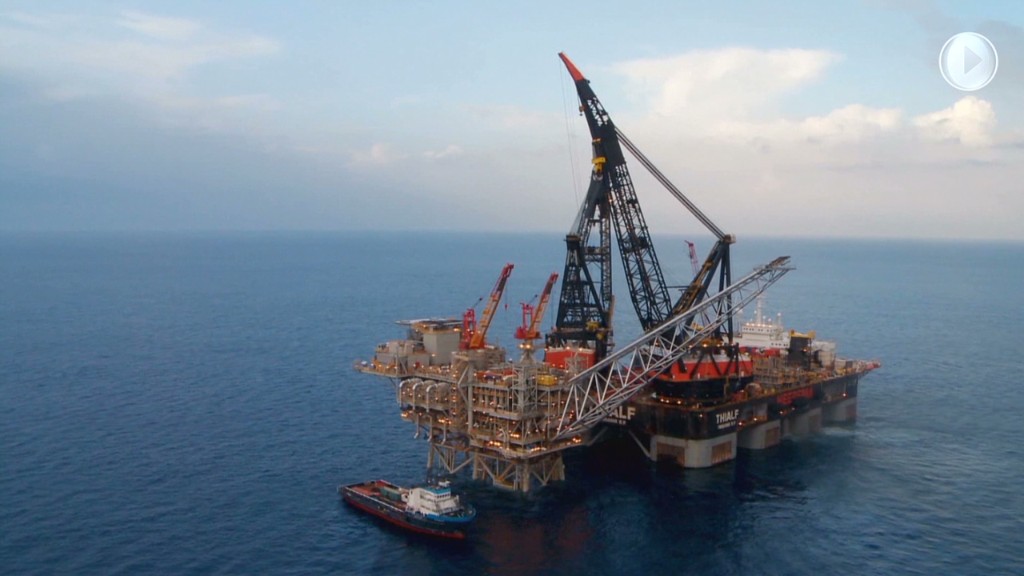 Techniques such as hydraulic fracking -- which involves injecting water, sand and chemicals deep into the ground at high pressure to crack the shale and allow the oil or gas to flow -- have made the extraction of oil and gas from shale rock commercially viable.
The process is controversial, however, with environmental campaigners arguing that fracking could pollute water supplies and possibly trigger earthquakes.
The U.S. has been a pioneer in the fracking field, and the International Energy Agency issued a report saying this will help the country become energy independent by 2030.
The American shale gas industry accounted for over 600,000 jobs and paid almost $20 billion in taxes in 2012, according to the U.K. government.
The new tax proposal will go through a consultation period before being presented to parliament.