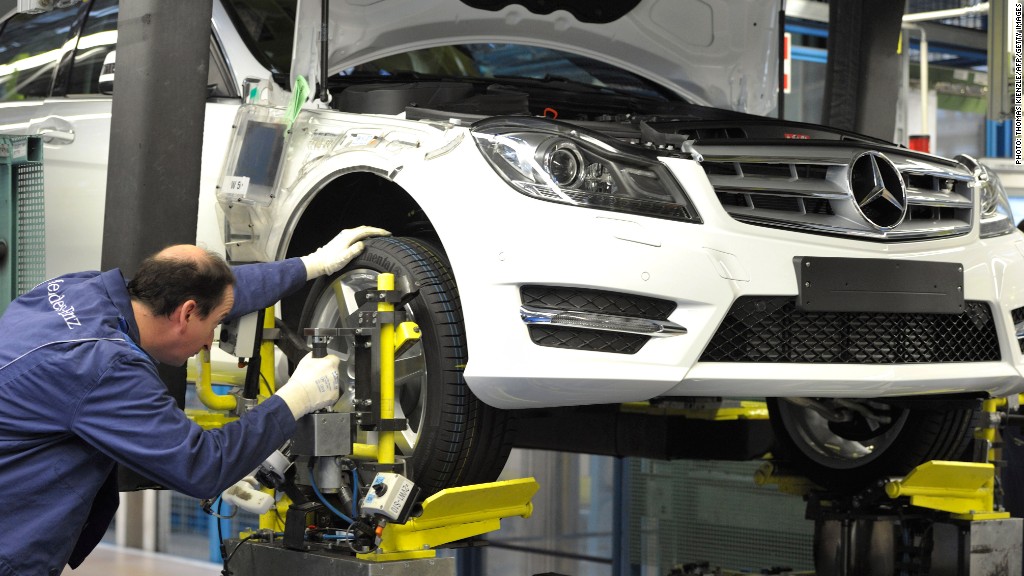 The strongest reading of private sector activity in 18 months may mean light at the end of a very long tunnel for the eurozone.
Markit's purchasing managers' index surprised economists with a jump to 50.4 in July, signaling a return to growth in output by breaking back above the neutral 50 level for the first time since January 2012.
The eurozone has been grinding through recession for six consecutive quarters since the economy started to contract in late 2011.
Unemployment rocketed to record levels as the region's debt crisis forced governments to slash spending and raise taxes, and as bank lending to consumers and companies fell.
Economists expect the economy to have stagnated in the second quarter of this year. But Wednesday's survey data -- based on a broad upturn in manufacturing -- point to a return to growth in the July-September period.
"If we assume the index broadly stays at its current level, that would already imply a slight positive quarter-on-quarter GDP reading for Q3," noted Gizem Kara, European economist at BNP Paribas.
Related: Recovering U.K. opens gap over Europe
Germany, the region's biggest economy, saw the strongest increase in overall business activity for five months and manufacturing output was at its highest level since February 2012. Demand from autos and construction firms helped offset weakness in key export markets such as China.
There was also evidence in the Markit survey that the French economy is stabilizing. Overall private sector output fell at its slowest rate in 17 months, while manufacturing saw output increase at its fastest pace for over two years.
Sentiment may be improving thanks to a greater emphasis by European leaders on growth over austerity, a slower pace of budget-tightening in some countries, and the European Central Bank's pledge to keep interest rates low for an "extended period."
An ECB lending survey published Wednesday gave more support to the view that the eurozone will be growing again by the end of the year. Still, the pace of recovery is likely to be slow, given fragile global growth, continued austerity, high and rising unemployment and limited consumer purchasing power.
"This is particularly true of the southern periphery eurozone countries, but France and the Netherlands also still face significant headwinds," said Howard Archer, chief UK and European economist at IHS Global Insight.