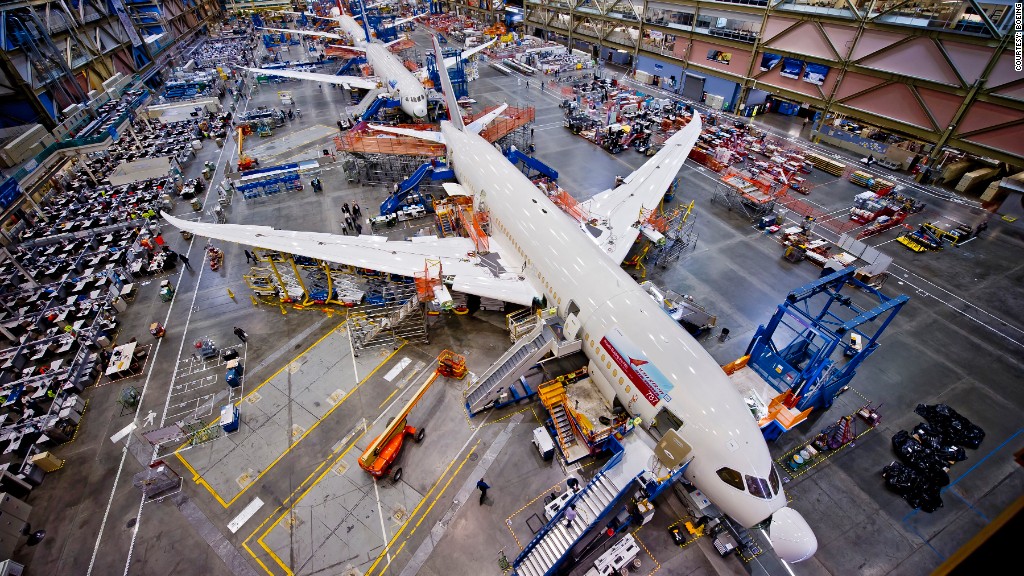 Things are not always what they seem in the economy.
A much stronger-than-expected morning number on orders for long-lasting goods like automobiles and airplanes seemed like a good sign for the economy. But initial excitement soon faded into skepticism as economists digested the details of the report, which seemed to contain more bad news than good. Overall, the outlook remains weak for second quarter economic growth.
New orders for durable goods increased 4.2% in June, according to the Census Bureau. While the report sharply beat economists' expectations for a 1.8% gain, the improvement was dominated by a few volatile sectors.
Commercial aircraft orders, for example, increased dramatically after Boeing (BA) alone received orders for 287 airplanes in the month.
While that's a good sign for Boeing, those orders can "take years to fill and can later be canceled on the flip of a dime," noted Mesirow Financial's chief economist, Diane Swonk.
The report also showed a large increase in military aircraft orders which, given defense budget cuts recently, do not signal a guaranteed lift to the economy. These orders could "be difficult to pay for if the sequester persists," Swonk said.
Automakers have also reported strong sales and orders recently, but excluding transportation, other manufacturers didn't look nearly as strong. The Census Bureau data shows new orders and shipments of other types of durable goods were basically flat in June.
That fact led some economists to trim their forecasts for second quarter gross domestic product. Economists at Goldman Sachs (GS), for example, now expect the economy grew at a mere 0.6% annualized rate between April and June, and economists at JPMorgan (JPM) expect it grew only 0.5%.
The Commerce Department plans to release its first estimate of second quarter GDP on Wednesday, July 31.
Other data released earlier this month show manufacturers cut 20,000 jobs in the second quarter.